Living in South Louisiana, we rarely get to see snow, so we were looking for December cocktails and holiday cocktails that would bring a little bit of holiday magic to the table. The Louisiana Sneaux Day cocktail definitely delivers on this and will probably be one of the holiday cocktails we serve at our own holiday gatherings this year.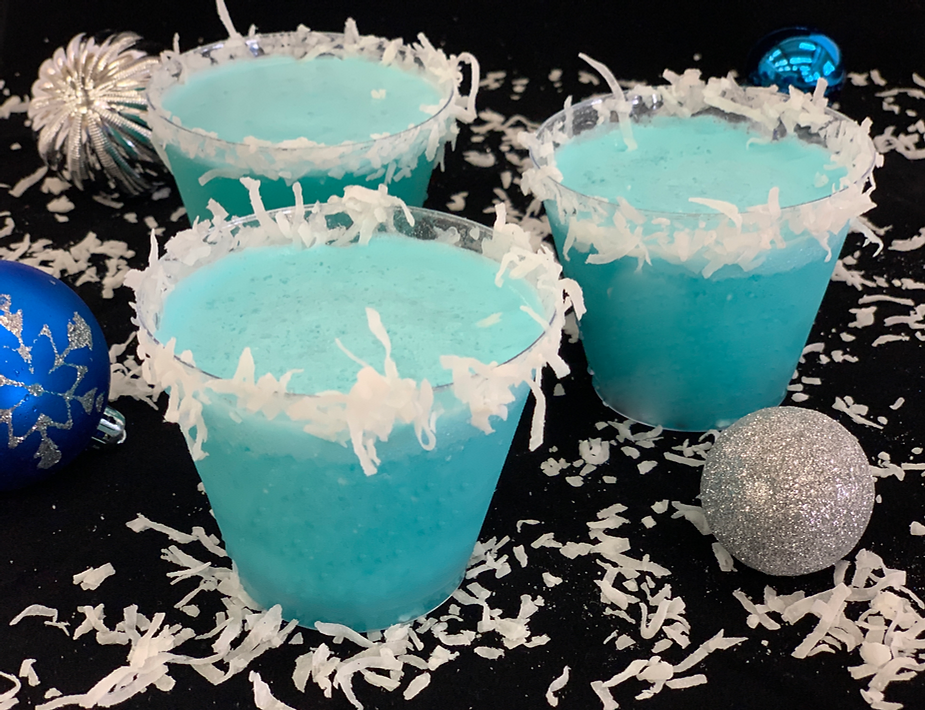 Holiday Cocktails with a Tropical Flair
Winter cocktails containing pineapple juice and coconut are a great way to bring summer vibes to the winter season; if you love the beach and are longing for summer, you'll love this drink!
Louisiana Sneaux Day Ingredients
½ cup J.T. Meleck Vodka
½ cup pineapple juice
½ cup blue curacao
½ cup cream of coconut
6 cups ice
Corn syrup for rimming glasses
Coconut flakes for rimming glasses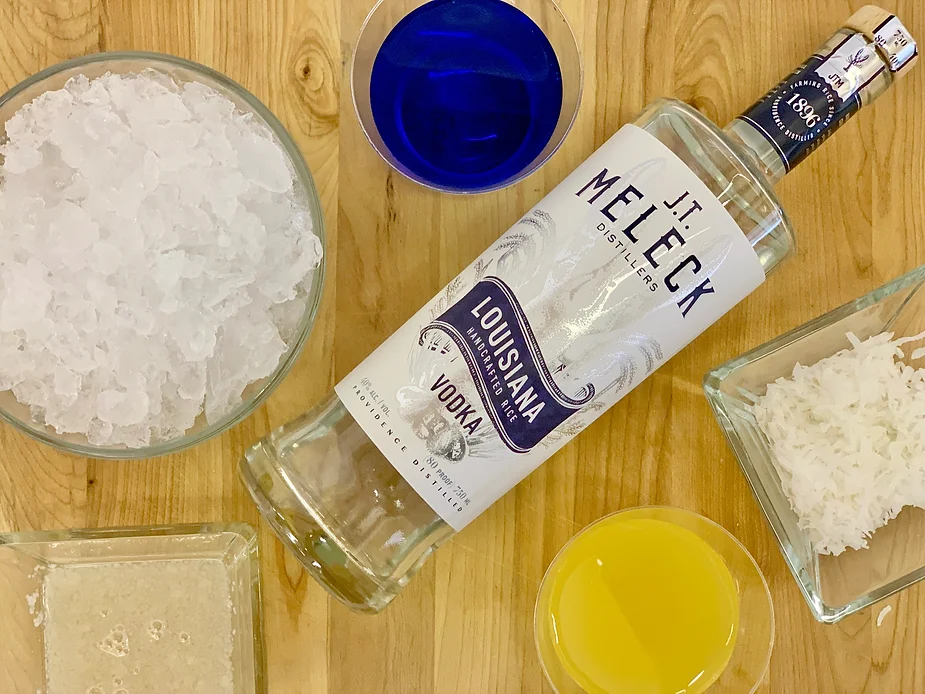 How to Make a Louisiana Sneaux Day
Combine J.T. Meleck Vodka, pineapple juice, blue curacao, cream of coconut, and ice into a blender and blend to desired consistency. You may wish to add more or less ice depending on desired consistency.
Pour coconut flakes onto a flat surface such as a plate. Rim serving glasses with corn syrup then dip the glasses into coconut flakes, repeating until the entire rim is lined with coconut flakes.
Pour mixture from the blender into serving glasses and serve immediately.
About JT Meleck Distillers
Since 1896, we've grown rice on our farm in Branch, Louisiana. Today, we're proud to take our rice from grain to glass and produce our award-winning Louisiana vodka. Find out where to buy J.T. Meleck Vodka here.