Louisiana Rice Spirits
Explore our rice spirits, each sip is a unique sensory journey.

In 2018, J.T. Meleck Distillers launched it's Louisiana Rice Vodka made 100% from the rice we harvest on our farm in Branch, Louisiana. This rice spirit reaches 191 proof in the distillation process, and then brought down to 80 proof for consumption. A clear spirit with a touch of sweetness on the nose and slight vanilla characteristics on the palate. Beautiful viscosity and a clean spirit.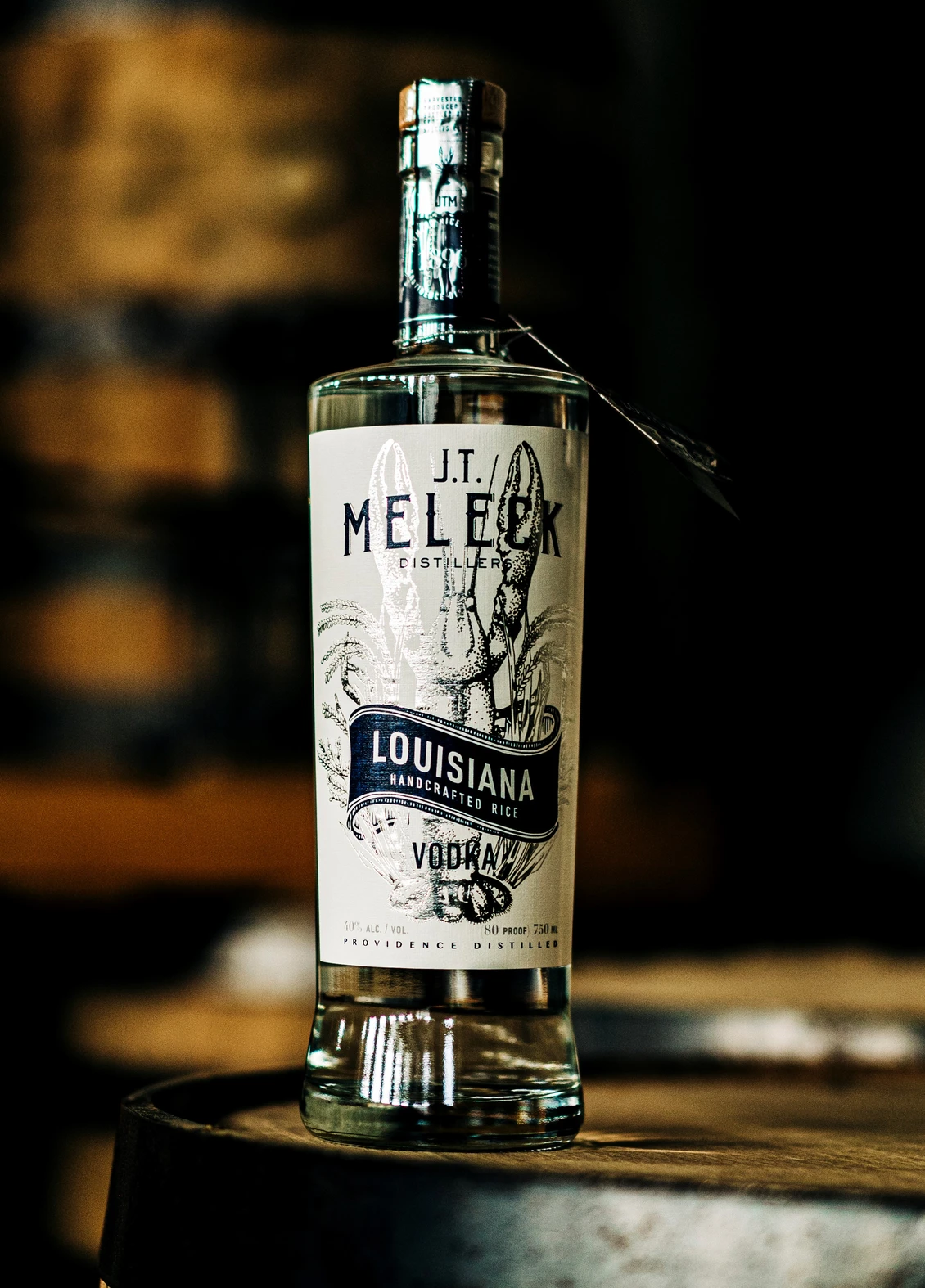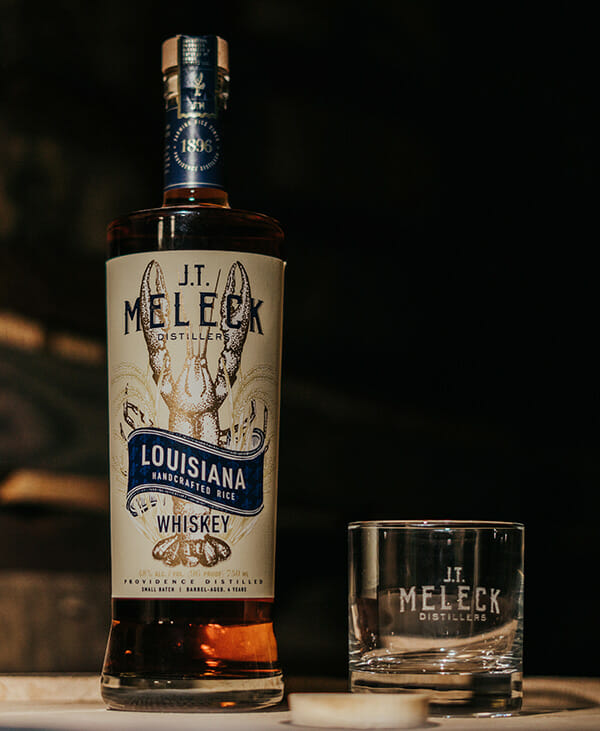 Released in 2022, this is J.T. Meleck's staple and long talked about American Rice Whiskey. Aged in new American oak barrels for almost 5 years our whiskey is amber in color and deep in intensity.
Single Barrel Cask Strength American Rice Whiskey
J.T. Meleck's Single Barrel Program was launched in October of 2022 with picks dropping at Nunu's Market and Champagnes Market in Lafayette, LA. We decided to launch this program after discovering that some barrels were not like the others. They were meant to be enjoyed separately. Whether it be the nose, flavor or finish, we knew these barrels were special and need to be shared with our fans. Select groups or retailers are invited to our distillery for a tour & tasting where they choose a barrel that will become their single barrel pick. Each pick varies in flavor, yield and proof, making each bottle unique. No barrel is the same so each single barrel pick is its own experience. Personalized stickers are present on each bottle identifying the group or retailer who picked, the bottle number, barrel number, proof and ABV. Aged 4-5 years in new American Oak 53-gallon barrels with proofs having ranged from 118.2-123.9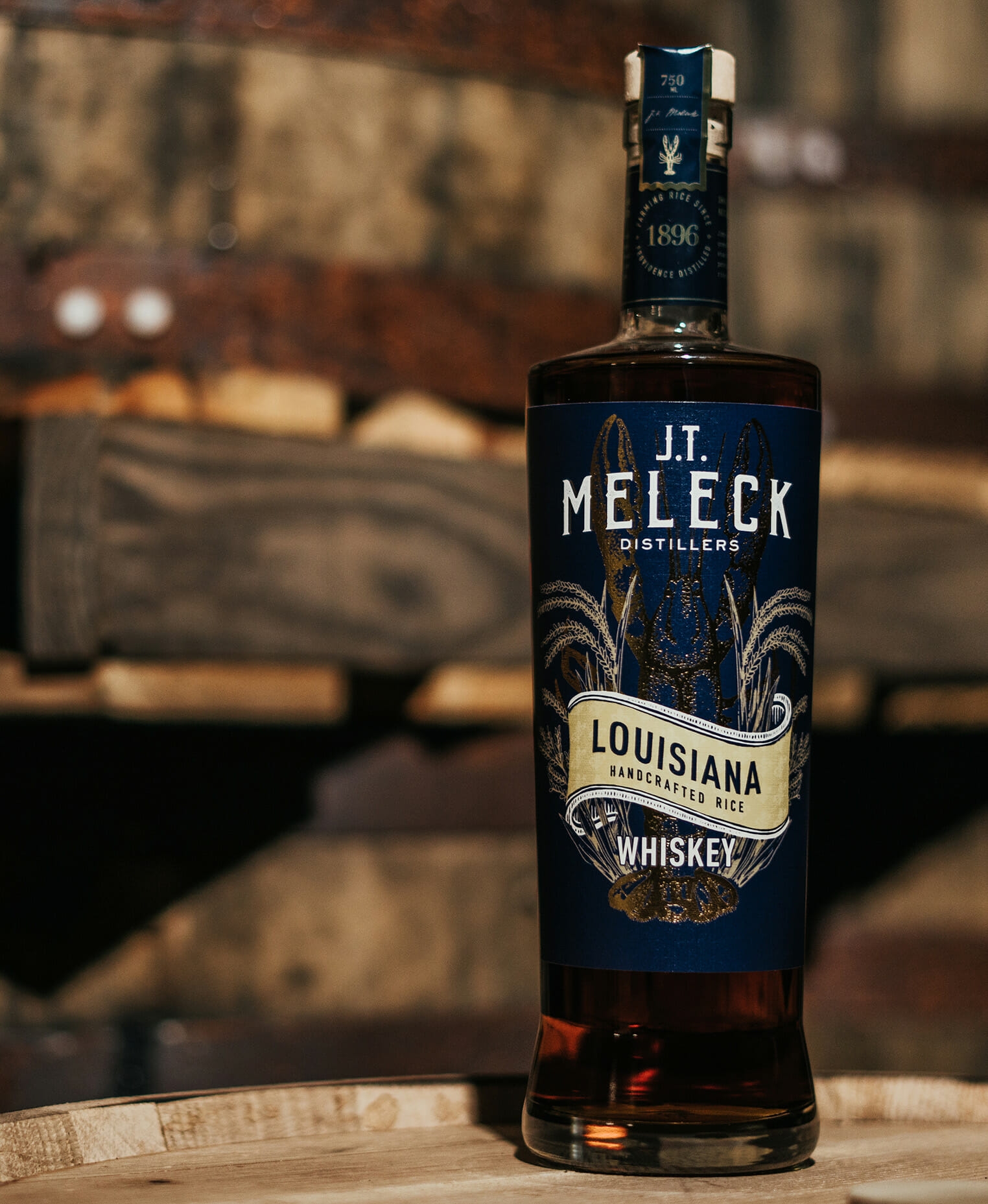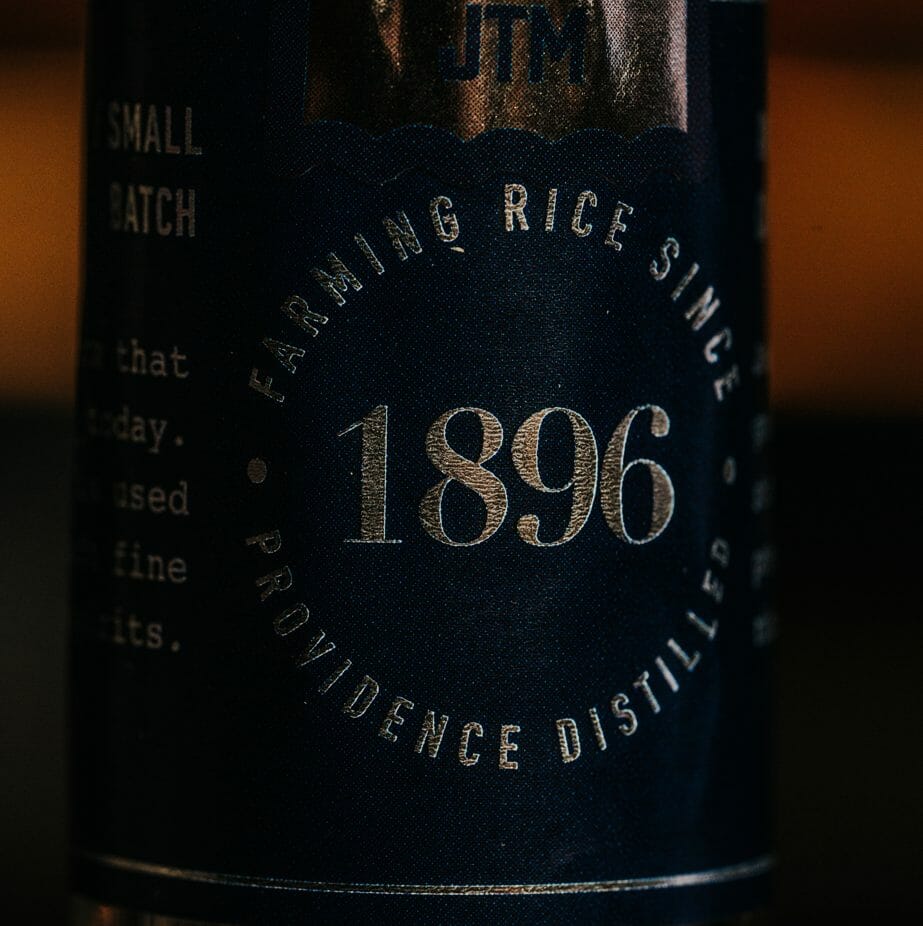 Our Founder's Edition was the first ever soft launch of our American Rice whiskey in November of 2021. Aged in 30-gallon barrels for 4 years, this small batch release yielded only 1000 bottles at 96-proof. An explosion of vanilla and charred oak on the nose creating a smoky chocolate taste.
Rice Whiskey, Founder's Edition
Farm to Bottle
harvested, distilled, and bottled