Cocktail #19 on our Countdown to 21 is a Bloody Mary from Hub City Diner.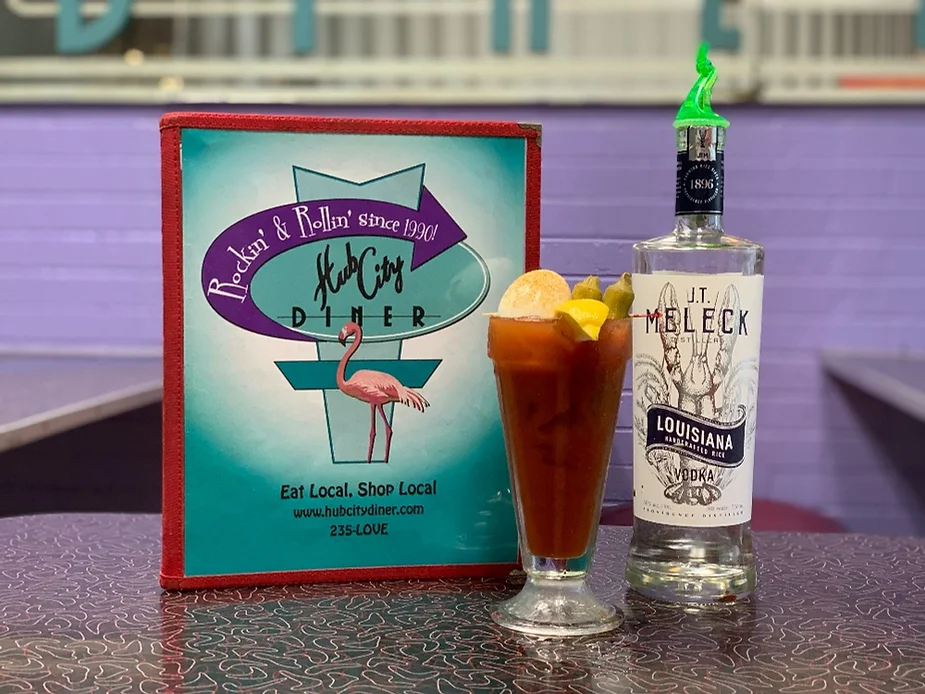 Hub City Diner in Lafayette has long been a local favorite owing to its retro feel coupled with a range of delicious, all-American dishes that come out on top in a region known for great cuisine.
We checked in with them and had a great time getting to know Bryce Flowers who's been with Hub City Diner for two and a half years.
Flowers took great care of us while we were there and showed us their rear dining area that was recently updated with a vibrant coat of purple paint (shown in the image above) that goes perfectly with the diner's classic style.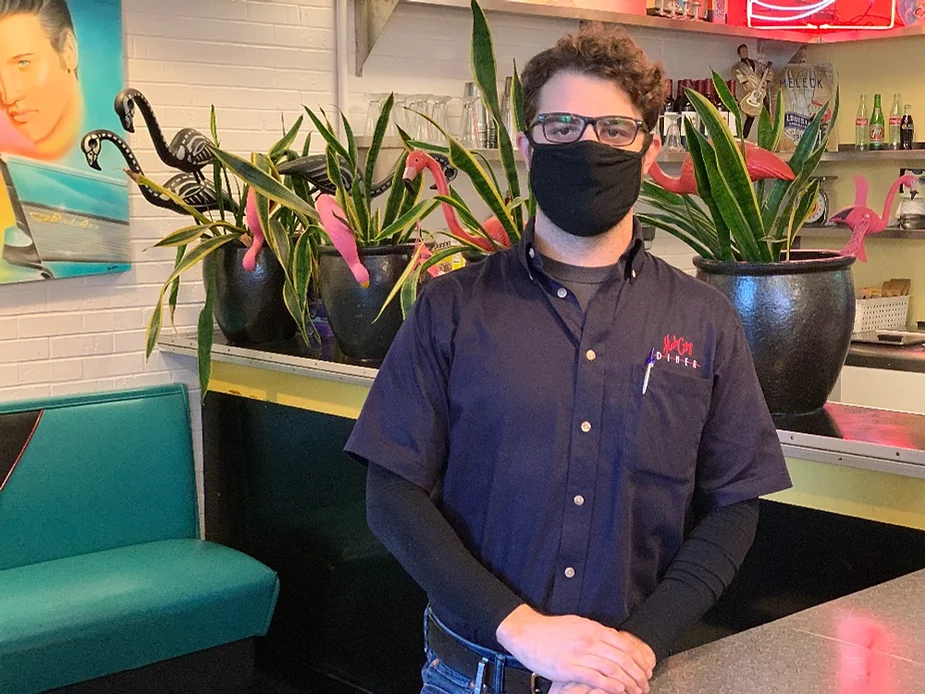 Always curious about what drinks industry experts like to drink and make for friends and family, we asked Flowers about what he liked to make and he told us, "Extra dirty martini because it's a perfect combination with the salt and the bite from the vodka."
It wasn't long before the conversation moved to the restaurant's cocktail offerings and Flowers told us how their Bloody Mary came about, "[The] Bloody Mary is a perennial classic that just seemed like a good fit for us; people drink them a lot and they go perfectly with breakfast."
Hub City Diner's Bloody Mary is made with JT Meleck Vodka, pickled okra, a boiled egg, Tabasco Bloody Mary mix, Worchestire sauce, and Hub City Diner's proprietary blend of seasoning.
Waiter Mark Fuselier was kind enough to let us film while he was preparing our Bloody Mary, and we think he did an excellent job! Check out the video of Fuselier making the Bloody Mary below!
About JT Meleck's Countdown to 21
This December, we embarked on a journey that took us across the state to 21 Louisiana-owned restaurants and bars serving JT Meleck Vodka. At each location, we documented a signature cocktail from their menu to come up with a list of 21 cocktails to help us count down the days to 2021. Beginning Friday, December 11, 2020, we'll be featuring a different restaurant and cocktail each day on the JT Meleck website and posting it on our Facebook and Instagram feed.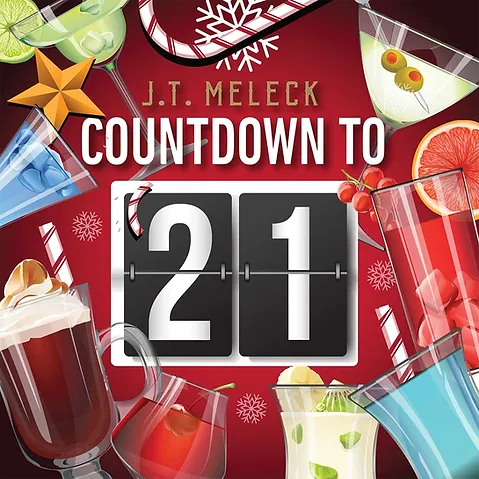 We want to invite everyone to count down the days to 2021 with us and participate in our Countdown to 21 contest on Facebook and Instagram for a chance to win a grand prize trip for two to our distillery in Branch, Louisiana — with complementary overnight stay at a nearby lodging location, dinner at a local restaurant, and transportation between the distillery and your hotel!
To participate in the Countdown to 21 contest, we're inviting everyone to get creative and post a picture of themselves on Facebook and/or Instagram enjoying one of the 21 cocktails we're featuring using the hashtag #jtmeleck and tagging JT Meleck Distillers in the post.