Cocktail #18 on our Countdown to 21 is Surge Entertainment's Swamp Water cocktail.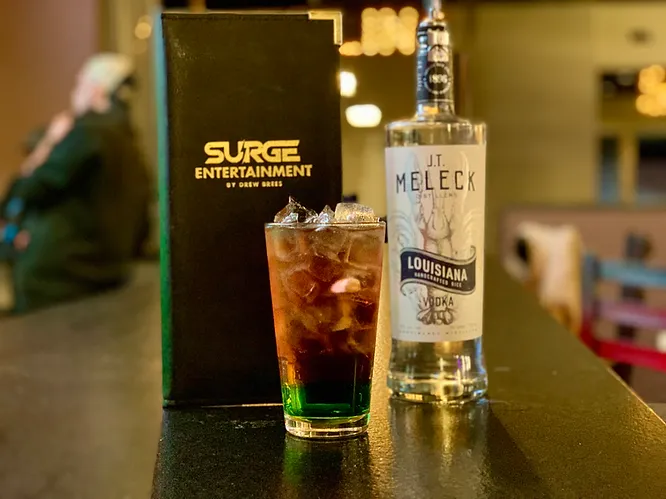 The Swamp Water cocktail at Surge Entertainment
Surge Entertainment Center is one of Lafayette's most exciting new entertainment concepts in a city known for passing a good time.
In addition to attractions including bowling, golf simulators, karaoke rooms, arcade games, and jump courses, Surge also offers a full-service bar and restaurant complete with big screen TVs perfect for watching the big game and hanging out with friends.
We stopped by Surge Entertainment to check out their Swamp Water cocktail made with JT Meleck Vodka, Midori Melon Liqueur, Bacardi Dragon Berry, cranberry juice, pomegranate syrup, and Sprite.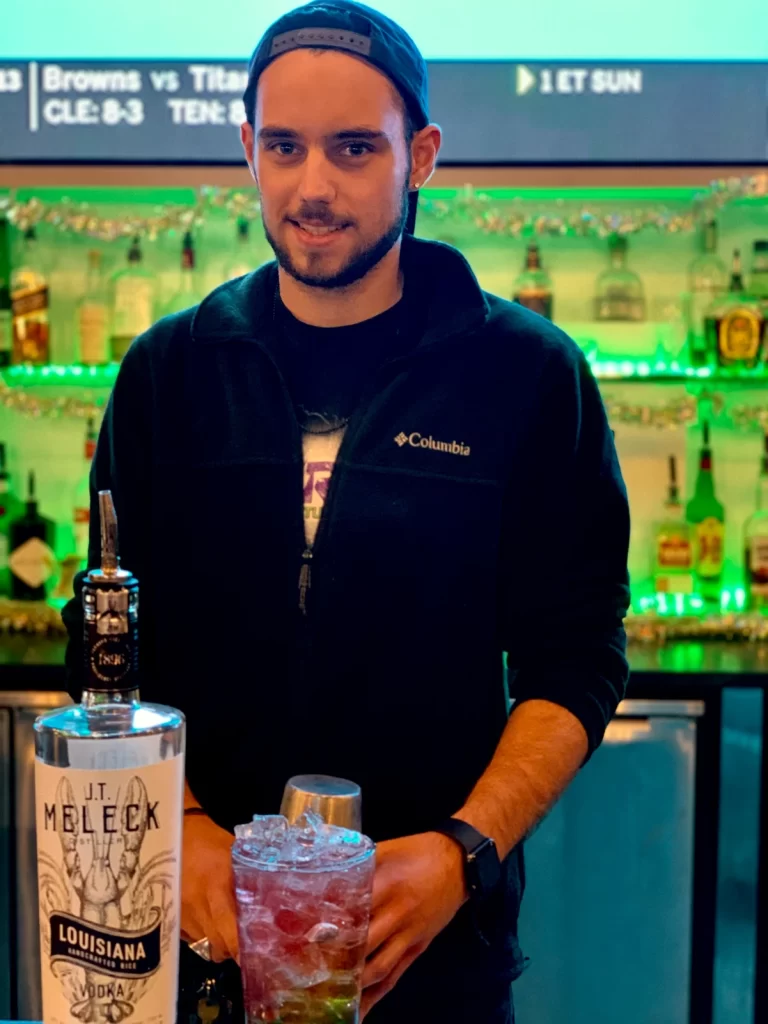 Cody Jones at Surge Entertainment Lafayette
While there, we were introduced to bartender Cody Jones who made our Swamp Water for us. We wanted to get to know him, so we started talking while he made our drink.
Jones told us that the Swamp Water cocktail was invented by Chef Pauly Dauterive, Surge Entertainment's Chief Restaurant Officer.
We asked Jones, who's been with Surge Entertainment for three months, how he first got in to bartending and he told us, "[It started when] my grandfather built a bar in his backyard and showed me how to make drinks." We were also curious about his favorite drinks to make for friends, and Jones told us he really likes making an Old Fashioned and White Russians.

Be sure to check out our video below of Jones expertly pouring the Swamp Water he made us!
About Surge Entertainment Center
Surge Entertainment Center is a premier destination in Lafayette for family fun, kid-friendly dining, and hangouts with friends. Their 43,000 square foot facility features attractions including golf simulators, bowling, arcade games, jump courses, a full bar service, and more! Whether you're looking for a place to watch the game, grab food with friends, or entertain the family, Surge Entertainment Center is the place to go.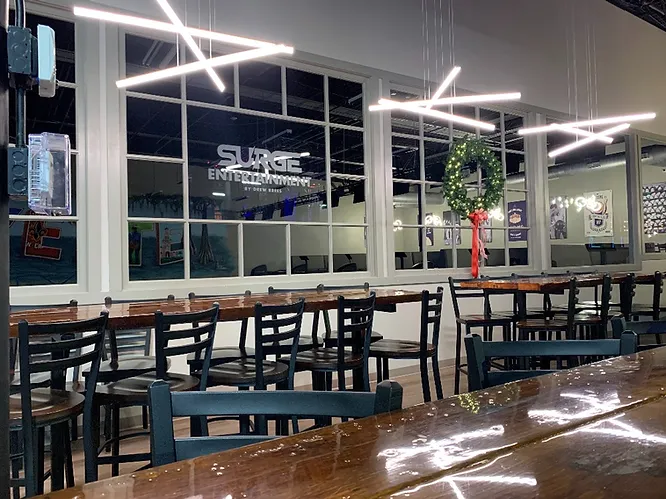 Dining and hangout area at Surge Entertainment
About JT Meleck's Countdown to 21
This December, we embarked on a journey that took us across the state to 21 Louisiana-owned restaurants and bars serving JT Meleck Vodka. At each location, we documented a signature cocktail from their menu to come up with a list of 21 cocktails to help us count down the days to 2021. Beginning Friday, December 11, 2020, we'll be featuring a different restaurant and cocktail each day on the JT Meleck website and posting it on our Facebook and Instagram feed.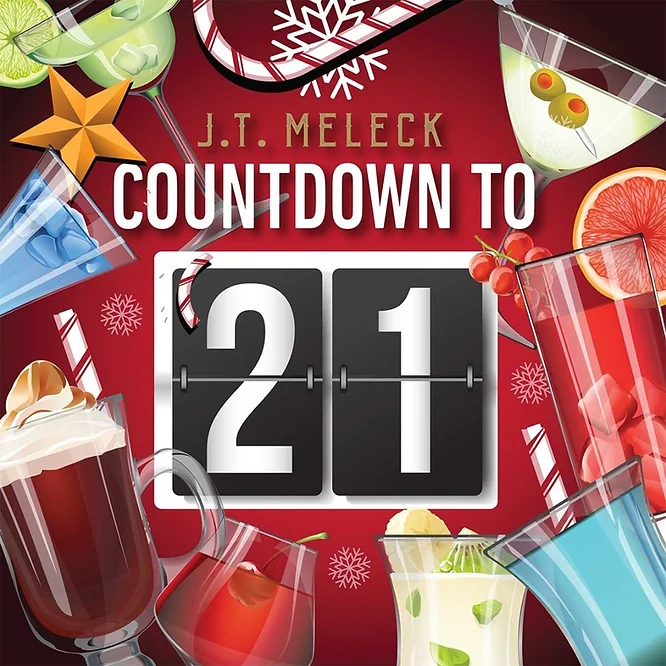 We want to invite everyone to count down the days to 2021 with us and participate in our Countdown to 21 contest on Facebook and Instagram for a chance to win a grand prize trip for two to our distillery in Branch, Louisiana — with complementary overnight stay at a nearby lodging location, dinner at a local restaurant, and transportation between the distillery and your hotel!
To participate in the Countdown to 21 contest, we're inviting everyone to get creative and post a picture of themselves on Facebook and/or Instagram enjoying one of the 21 cocktails we're featuring using the hashtag #jtmeleck and tagging JT Meleck Distillers in the post.