Cocktail #17 on our Countdown to 21 is the Lemon Drop Martini from Burgersmith.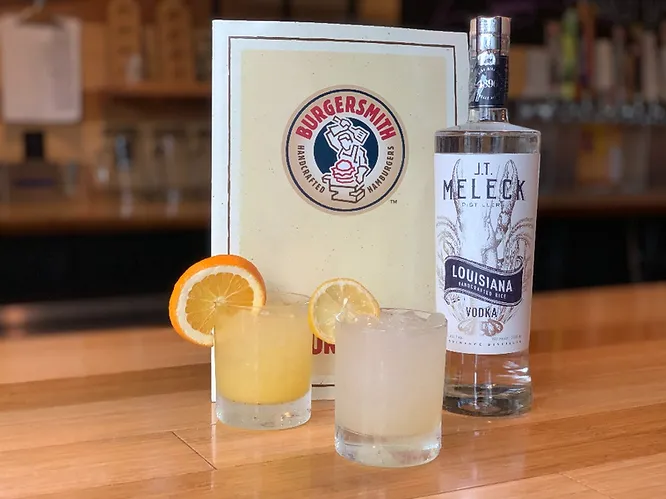 Lemon Drop Martini & Screwdriver at Burgersmith
Burgersmith is a locally owned restaurant serving one-of-a-kind hand forged authentic burgers. First opened in 2009 by Russ Umbricht, the restaurant has since expanded and has locations in Lafayette, Baton Rouge, Broussard, and Denham Springs.
We checked in at their Perkins at Acadian location in Baton Rouge and got to know Store Manager Karla Little who's been with Burgersmith for eight years.
Little explained that she loves supporting local businesses as much as possible and was excited to make a Screwdriver and a Lemon Drop Martini with JT Meleck Vodka for us while we talked.
Burgersmith's Lemon Drops are made with JT Meleck Vodka, fresh-squeezed lemons, and a handmade simple syrup and, according to Little, "Lemon Drops have the perfect sweet tang."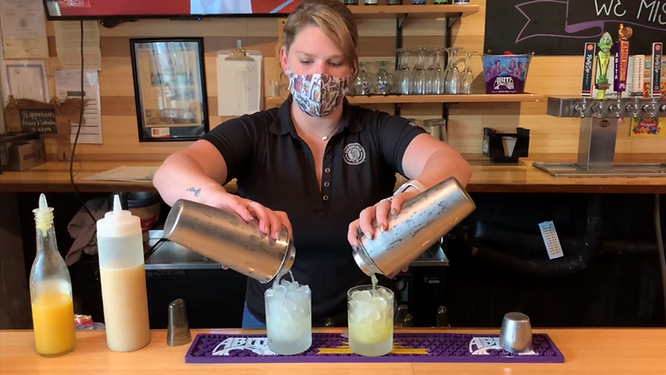 Karla Little, Store Manager at Burgersmith – Perkins @ Acadian
Always curious about what great bartenders recommend to drink, we were sure to ask Little her thoughts to which she replied, "Long Island because no matter what you're in the mood for, it hits!"
If you're looking for a hangout spot to watch the game, meet up with your buddies, or bring the family, Burgersmith is definitely the place you want to be! We appreciated the clean touches and handsome design offered at the bar area and there were plenty of TV's for watching the big game.
According to their website, "[Burgersmith] rounds up all the freshest ingredients – the buns, veggies, and their sweet, juicy beef – and craft them into the tastiest, most authentic burgers around." We definitely agree and will be back to see Karla Little and her crew soon!
Check out our video of Little making our drinks below!
About JT Meleck's Countdown to 21
This December, we embarked on a journey that took us across the state to 21 Louisiana-owned restaurants and bars serving JT Meleck Vodka. At each location, we documented a signature cocktail from their menu to come up with a list of 21 cocktails to help us count down the days to 2021. Beginning Friday, December 11, 2020, we'll be featuring a different restaurant and cocktail each day on the JT Meleck website and posting it on our Facebook and Instagram feed.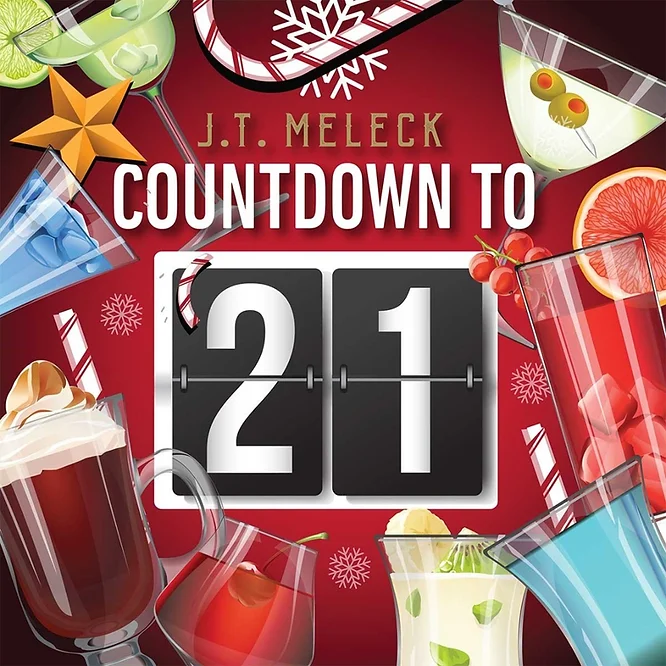 We want to invite everyone to count down the days to 2021 with us and participate in our Countdown to 21 contest on Facebook and Instagram for a chance to win a grand prize trip for two to our distillery in Branch, Louisiana — with complementary overnight stay at a nearby lodging location, dinner at a local restaurant, and transportation between the distillery and your hotel!
To participate in the Countdown to 21 contest, we're inviting everyone to get creative and post a picture of themselves on Facebook and/or Instagram enjoying one of the 21 cocktails we're featuring using the hashtag #jtmeleck and tagging JT Meleck Distillers in the post.