Cocktail #14 on our Countdown to 21 is the Cajun Gibson from Mason's Grill.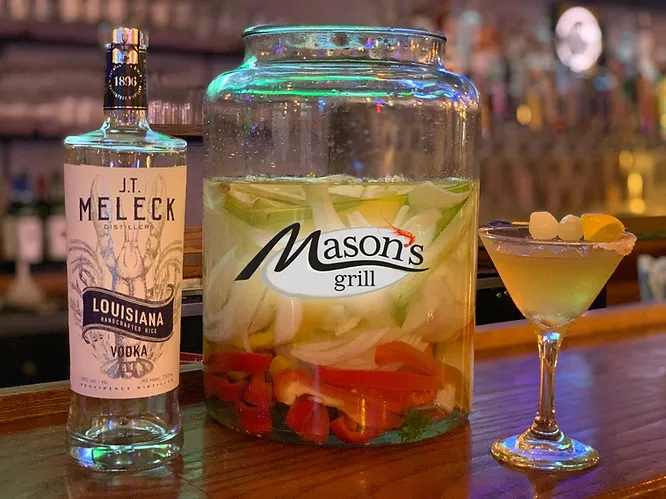 The Cajun Gibson at Mason's Grill
Mason's Grill on Jefferson Highway in Baton Rouge is a family-owned eatery supplying filling, Southern-style American fare and a notable Sunday brunch.
We're always in the mood for something savory, so when we heard about their Cajun Gibson cocktail infused with the holy trinity (onions, bell peppers, and celery), we knew we had to try it for ourselves!
We stopped by at Mason's Grill where we met bartender Stephanie Turner, a bartender with seven years of experience who really knows her stuff!
Turner first showed us the colorful assortment of ingredients that go into the restaurant's infused vodka, then we got to watch as she poured six bottles of JT Meleck Vodka into an infusion jar with all the ingredients!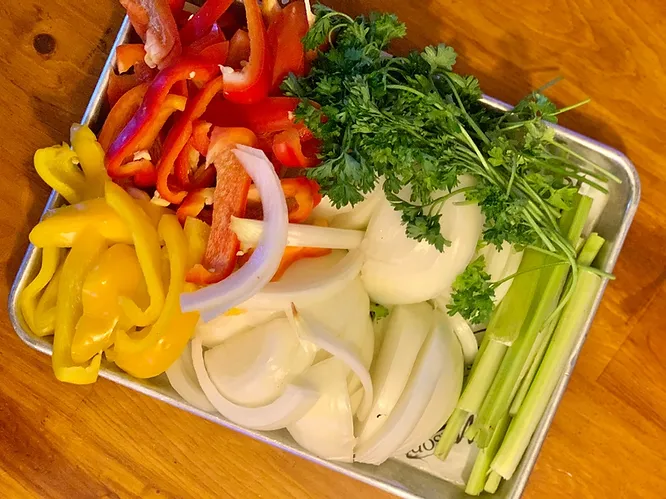 Ingredients for Mason Grill's infused vodka
After seeing the infusion process, we asked Turner to make us our own Cajun Gibson and to tell us more about how the cocktail came about.
"After Mason's Grill won the "Best Bloody Mary" in America award, I wanted to come up with something savory that would rival our award-winning Bloody Mary mix. JT Meleck got me thinking of things that were savory, and because the holy trinity is Cajun, I thought the Gibson would make a great savory drink. You can also taste all the elements in the drink which is really cool."
Be sure to check out our video of Stephanie Turner making a Cajun Gibson below!
About JT Meleck's Countdown to 21
This December, we embarked on a journey that took us across the state to 21 Louisiana-owned restaurants and bars serving JT Meleck Vodka. At each location, we documented a signature cocktail from their menu to come up with a list of 21 cocktails to help us count down the days to 2021. Beginning Friday, December 11, 2020, we'll be featuring a different restaurant and cocktail each day on the JT Meleck website and posting it on our Facebook and Instagram feed.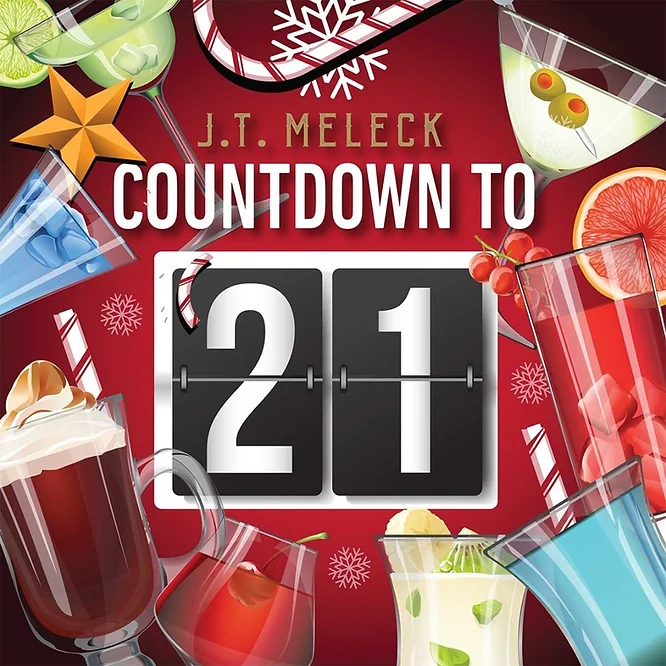 We want to invite everyone to count down the days to 2021 with us and participate in our Countdown to 21 contest on Facebook and Instagram for a chance to win a grand prize trip for two to our distillery in Branch, Louisiana — with complementary overnight stay at a nearby lodging location, dinner at a local restaurant, and transportation between the distillery and your hotel!
To participate in the Countdown to 21 contest, we're inviting everyone to get creative and post a picture of themselves on Facebook and/or Instagram enjoying one of the 21 cocktails we're featuring using the hashtag #jtmeleck and tagging JT Meleck Distillers in the post.