Cocktail #12 on our Countdown to 21 is the Smoky Mary from Tchoup's MidCity Smokehouse.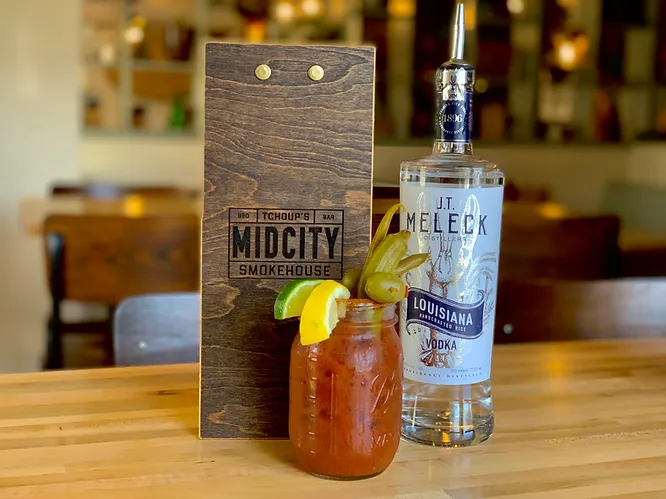 Smoky Mary at Tchoup's MidCity Smokehouse
Tchoup's MidCity Smokehouse is a local BBQ joint featuring meats smoked in-house, delicious sides, smoke-infused cocktails, and outdoor seating under shady oak trees.
The smoke-infused cocktails are what caught our attention, so we headed over to Tchoup's to try their Smoky Mary made with JT Meleck Vodka.
Our bartender, Jessie, has been a bartender for 15 years and took great care of us while we were there. We wanted to find out more about their Smoky Mary, and Jessie told us that it's made with Tchoup's Bloody Mary mix that incorporates their house bbq sauce. Jessie also smoked the glass our cocktail was served in, giving us the "Smoky" part of Tchoup's Smoky Mary.
We loved the Smoky Mary from Tchoup's MidCity Smokehouse and will definitely be back for another one soon!
More About Tchoup's MidCity Smokehouse
Tchoup's MidCity Smokehouse was opened in 2020 as Lafayette's only full-service BBQ restaurant with a bar.
After visiting noteworthy BBQ restaurants across the country, the owners of Tchoup's remarked that their favorites were always those that had a comfortable feel and inviting outdoor environments.
To realize the vision for a BBQ restaurant with these same elements, Tchoup's was opened in a remodeled 70-ish year-old house on a lot with plenty of oak trees. During the remodel, it was essential that the house retain its original charm, so wherever possible the original features and amenities were left intact.
Today we see this vision come to life with the many ways Tchoup's charms visitors. From the bold and bright yellow front door, the back-bar bottle display made with the house's original pantry shelves, and an outdoor seating area perfect for spending time together with friends and family, Tchoup's offers an ambiance exceeded only by the tastiness of their food. There's also plenty of seating in the restaurant's interior spaces which is tastefully decorated and features eclectic accents throughout.
About JT Meleck's Countdown to 21
This December, we embarked on a journey that took us across the state to 21 Louisiana-owned restaurants and bars serving JT Meleck Vodka. At each location, we documented a signature cocktail from their menu to come up with a list of 21 cocktails to help us count down the days to 2021. Beginning Friday, December 11, 2020, we'll be featuring a different restaurant and cocktail each day on the JT Meleck website and posting it on our Facebook and Instagram feed.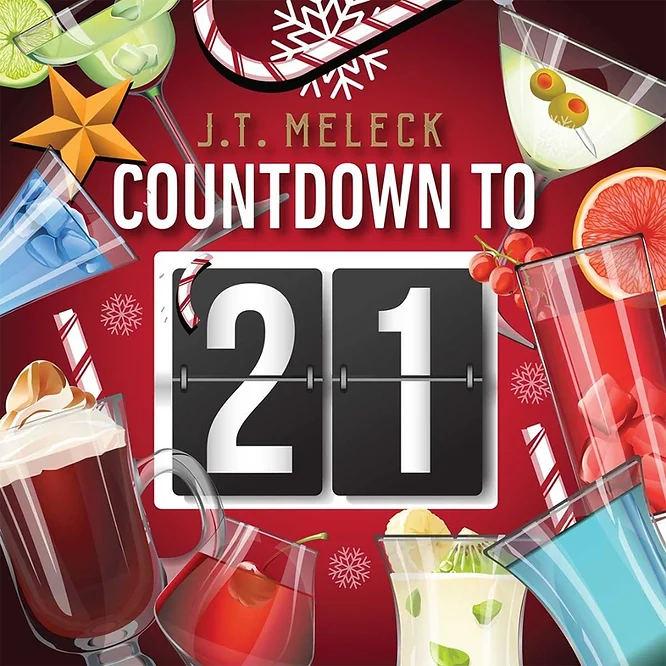 We want to invite everyone to count down the days to 2021 with us and participate in our Countdown to 21 contest on Facebook and Instagram for a chance to win a grand prize trip for two to our distillery in Branch, Louisiana — with complementary overnight stay at a nearby lodging location, dinner at a local restaurant, and transportation between the distillery and your hotel!
To participate in the Countdown to 21 contest, we're inviting everyone to get creative and post a picture of themselves on Facebook and/or Instagram enjoying one of the 21 cocktails we're featuring using the hashtag #jtmeleck and tagging JT Meleck Distillers in the post.