Cocktail #4 on our Countdown to 21 is the Savory Bloody Mary from Spigots Brew Pub in Houma, Louisiana.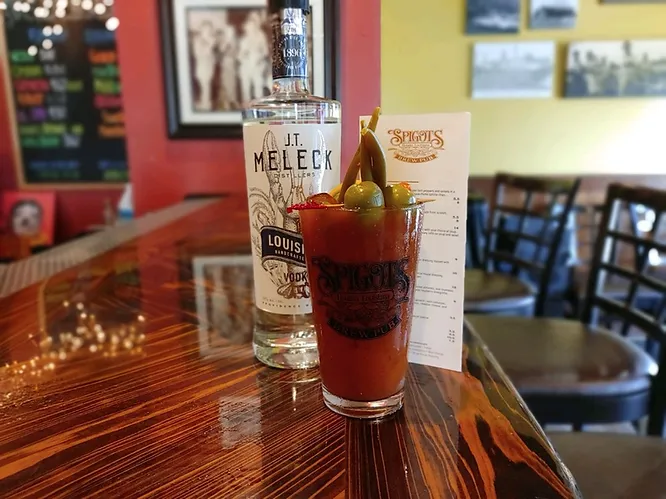 Savory Bloody Mary at Spigots in Houma
Spigots Brew Pub is a full service restaurant with an on site brewery serving up classic favorites with a Louisiana twist. Diners will find a well put together space in which they can enjoy dishes including Chicken Polynesian Tacos, Honey Chipotle Chicken Quesadillas, Crab Cake Sliders, wraps, brunch specials, and more!
We stopped by recently and met bartender Brian who made us a Spigots Savory Bloody Mary. We asked Brian how the drink came about and learned that the owner of Spigots loves using local products when possible so a Bloody Mary made with a house bloody mary mix, JT Meleck Vodka, and garnished with beans, okra, lemon, and lime fits right in with the restaurant's other offerings!
We also asked Brian, who's been a bartender for three years, about his favorite drink to make for friends and he told us, "Margaritas because that's what I made the most of when I started bartending and I enjoy drinking them myself!"
Check out our video of Brian making Spigots's Savory Bloody Mary below and be sure to check the restaurant out for yourself soon!
About JT Meleck's Countdown to 21
This December, we embarked on a journey that took us across the state to 21 Louisiana-owned restaurants and bars serving JT Meleck Vodka. At each location, we documented a signature cocktail from their menu to come up with a list of 21 cocktails to help us count down the days to 2021. Beginning Friday, December 11, 2020, we'll be featuring a different restaurant and cocktail each day on the JT Meleck website and posting it on our Facebook and Instagram feed.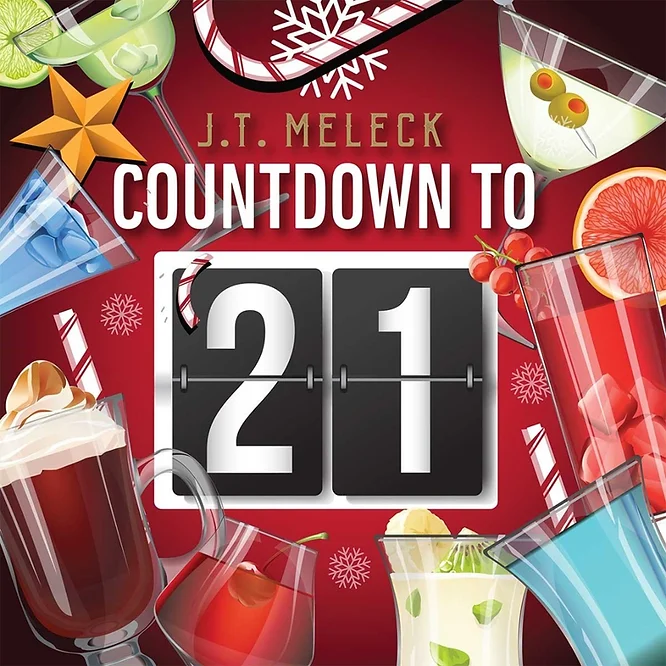 We want to invite everyone to count down the days to 2021 with us and participate in our Countdown to 21 contest on Facebook and Instagram for a chance to win a grand prize trip for two to our distillery in Branch, Louisiana — with complementary overnight stay at a nearby lodging location, dinner at a local restaurant, and transportation between the distillery and your hotel!
To participate in the Countdown to 21 contest, we're inviting everyone to get creative and post a picture of themselves on Facebook and/or Instagram enjoying one of the 21 cocktails we're featuring using the hashtag #jtmeleck and tagging JT Meleck Distillers in the post.