Cocktail #2 on our Countdown to 21 is a Cosmo from Café Josephine in Sunset, Louisiana.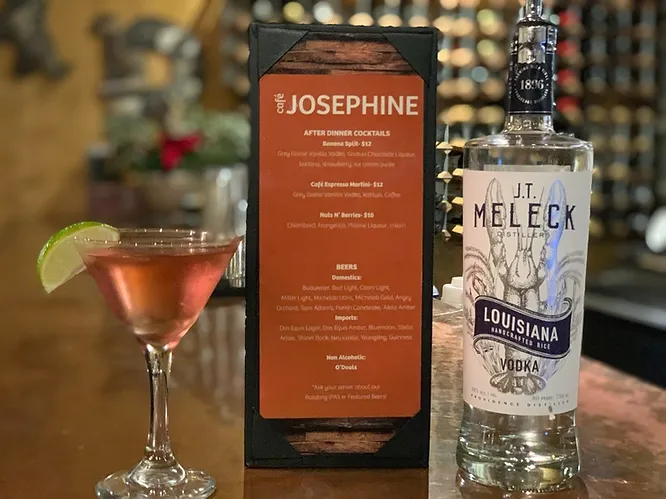 JT Meleck Cosmo at Cafe Josephine
Three minutes from Interstate 49 in the town of Sunset, Louisiana is where you can find "Food with Attitude" from Café Josephine.
Established in January 2008, the restaurant was originally an old-fashioned meat market and grocery with a breakfast and lunch service deli.
Chef Troy enjoyed making cracklins and boudin but wanted to expand to and take things to the next level which led to him opening the full-service restaurant we know today as Café Josephine.
We wanted to check out Café Josephine for ourselves, so we headed over early one evening and met bartender Rebecca Bergeron.
Rebecca Bergeron at Cafe Josephine
Bergeron told us that she's bartending for six years, and we wanted to find out more about what she enjoys making, so we asked her about her favorite drink to make for friends.
"Lemon Drops because they're simple and can be easily modified to suit different tastes and Cosmos because they can be customized for each person's preference and can be made strong," Bergeron said.
Bergeron also told us about Café Josephine's JT Meleck infusions which include a trinity infusion (onions, bell peppers, and celery); jalapeño; cucumber; smoked tasso and bacon; and blueberry!
With so many great menu options and the multiple ways to enjoy JT Meleck Vodka, we can't wait to get back to Café Josephine to see what they come up with next!