We are pleased to announce that JT Meleck Distillers' "Meleck Masquerade" cocktail was recently featured by radio station 99.9 KTDY.
About JT Meleck's Meleck Masquerade Cocktail
Our Meleck Masquerade is just one of the many ways we like to enjoy Mardi Gras. With ingredients including JT Meleck Vodka, Blue Curacao, fresh squeezed lemon juice, simple syrup, and cranberry juice, the Meleck Masquerade is a refereshing way to kickoff the party!
99.9 KTDY's article points out that "Large gatherings may be canceled this year, but you can't cancel king cakes, Mardi Gras music, decorations, and cocktails," and we totally agree!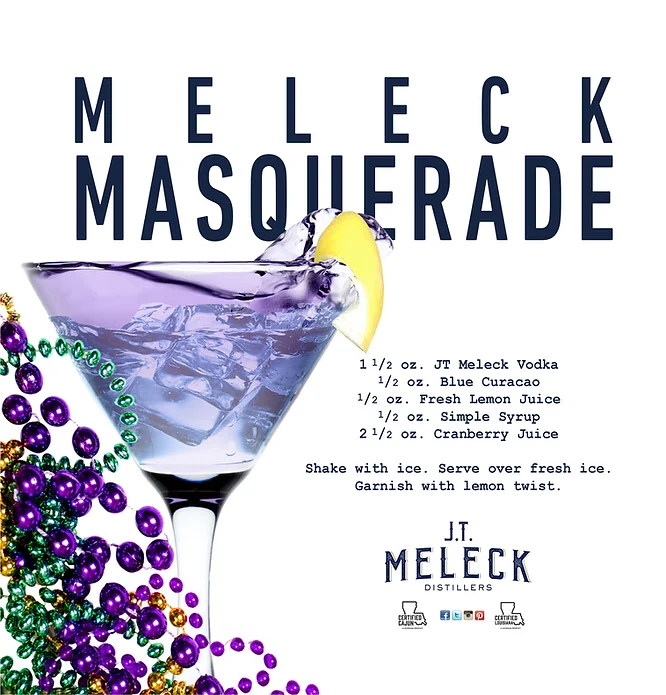 JT Meleck's Meleck Masquerade
About 99.9 KTDY
99.9 KTDY is a radio station broadcasting from the Acadiana area with a transmitter located near St. Martinville, Louisiana. The station plays adult contemporary music and is branded as "The Best Variety of the 80s, 90s and Today."