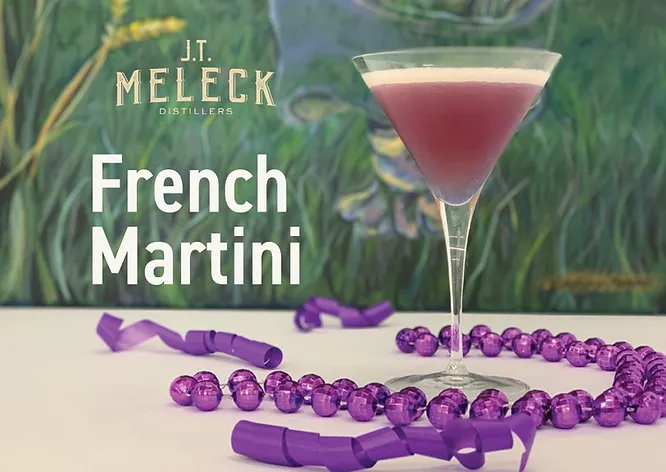 According to The New Craft of the Cocktail by Dale Degroff, the French Martini is "one of the sparks that got the cocktail-as-martini craze started." We love it for its simplicity and versatility.
As Louisiana is a former French territory and a lot of French cultures can still be found in the southern part of the state, we feel that this recipe is perfect to kick off our Mardi Gras cocktail list.
French Martini Ingredients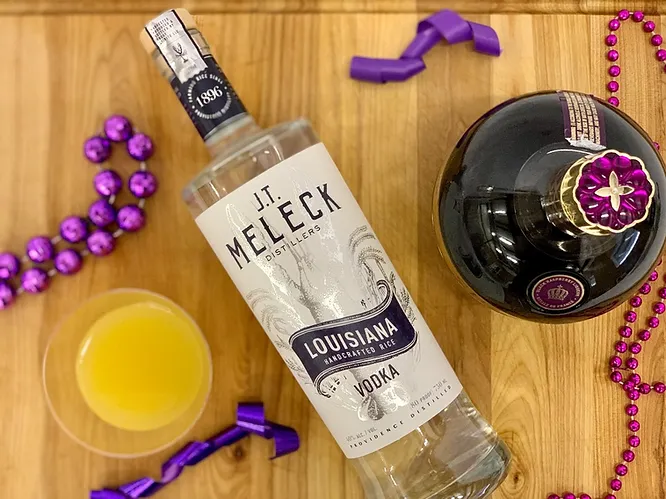 French Martini Ingredients
French Martini Directions
Combine J.T. Meleck Vodka, raspberry liqueur, and pineapple juice into a cocktail shaker and shake well for approximately 15 seconds.
Strain into a chilled cocktail glass and enjoy!