Celebrate Mardi Gras with us and enjoy a Grasshopper cocktail made using JT Meleck Vodka!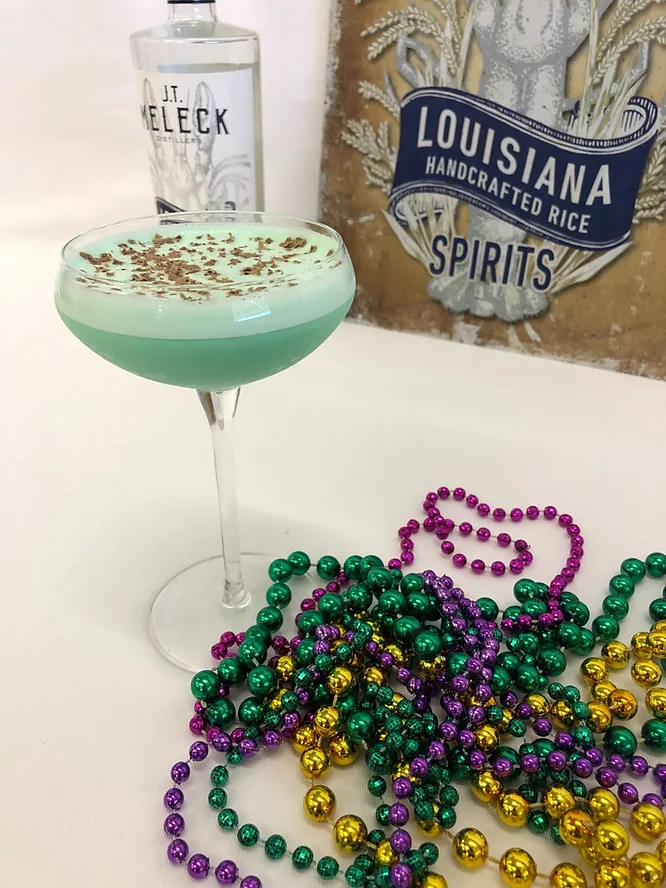 Grasshopper Cocktail Ingredients
1 oz. J.T. Meleck Vodka
1 oz. creme de mint
1 oz. creme de cocoa
2 oz. heavy cream
shaved chocolate for garnish
Grasshopper Cocktail Directions
Combine ingredients and ice in a cocktail shaker and shake for approximately 10 seconds.
Strain into a serving glass, garnish with shaved chocolate, and enjoy!