Every wonder "How to infuse vodka?" Strawberry season in Louisiana is ramping up and we wanted to enjoy the locally-grown produce in a few cocktails so we came up with a J.T. Meleck Vodka strawberry infusion recipe.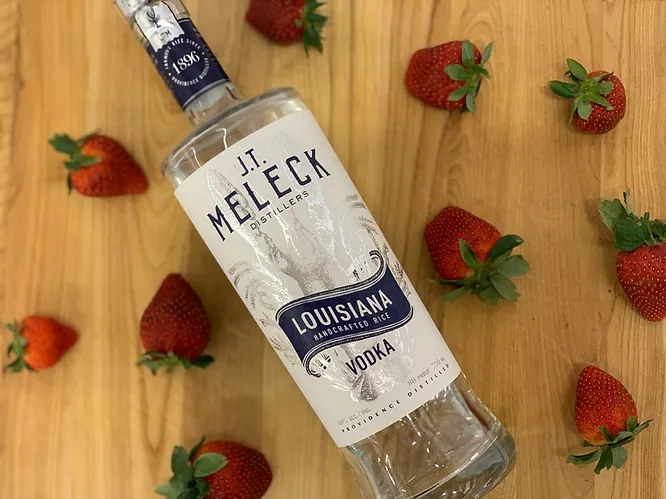 Our infusion recipes are among the easiest to do at home and we're definitely going to keep our liquor cabinet stocked with this berry infusion through the spring!
Strawberry Infused Vodka Ingredients:
1 bottle (750ml) J.T. Meleck Vodka
2 pints of fresh Louisiana strawberries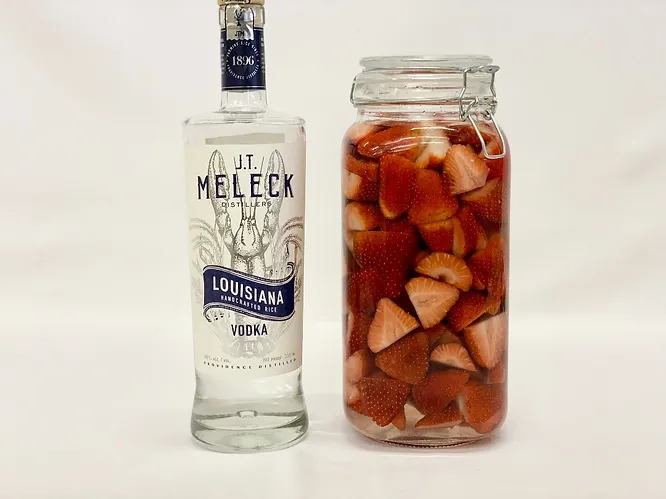 Strawberry Infused Vodka Directions:
Wash strawberries, remove green tops and slice strawberries in half.
Combine strawberry slices and vodka in an appropriately sized container and cover.
Allow ingredients to sit for five days, shaking lightly every other day.
After five days, strain contents to remove strawberry slices, return vodka to its original bottle and refrigerate.