Our final cocktail for the J.T. Meleck Virtual Parade is the "Clearly Dangerous" cocktail. This drink is simple, clean, and is made with dangerously smooth JT Meleck Vodka.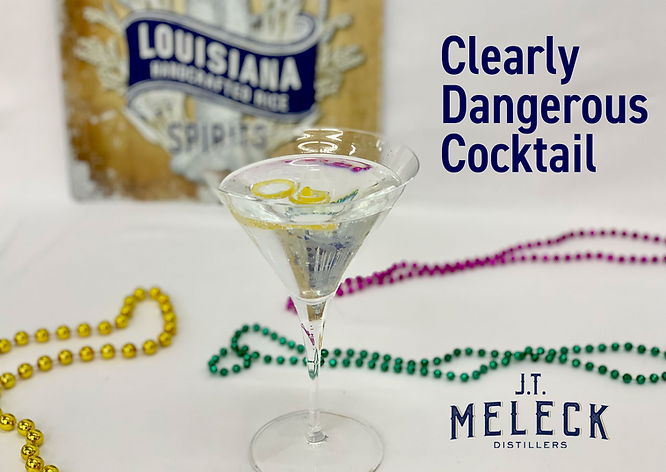 Clearly Dangerous Ingredients:
Clearly Dangerous Directions:
Add J.T. Meleck Vodka to the serving glass and top with soda and sparkling water.
Add lemon peel for garnish and enjoy! Can also be served over ice!