After starting as a food truck in 2014 and quickly becoming a local favorite, culinary connoisseurs Jay Thornhill and Charles von Aspern opened their brick-and-mortar location of The Bus Stop Bistro in Carencro, Louisiana in 2019 and are making a name for themselves with cuisine that is all made in-house with ingredients sourced from Louisiana first.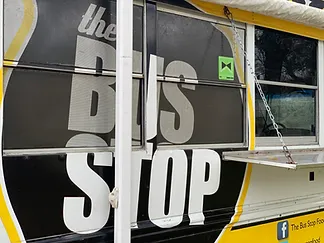 We wanted to see what their drinks and dinner menu offered, so we stopped by recently and got to meet owners Jay and Charles.
Always curious about what people in the industry enjoy drinking, we asked Jay about his favorite alcoholic beverage:
"Right now, whiskey, neat. I'm moody; a couple of years ago I was into cranberry vodkas and right now I'm into whiskey."
We asked Jay if he would let us try one of The Bus Stop Bistro's drinks made with JT Meleck Vodka, and he made us a Rosemary Lemon Drop. We knew it was going to be good when Jay juiced a lemon on the spot, but we were really impressed when he walked out to an herb garden in front of the restaurant and cut fresh rosemary to use in our drink.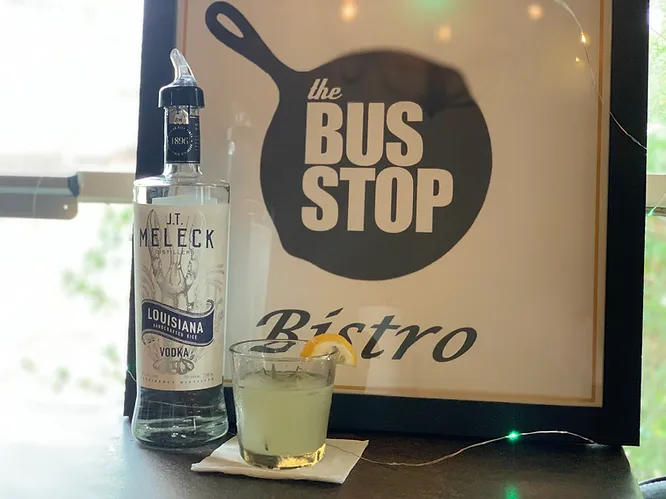 The Bus Stop Bistro's Rosemary Lemon Drop
With so many great lunch and dinner menu options, we asked what they recommended to eat, and Chef Charles whipped up their Chicken and Grits dish made with homemade chicken tenders, fresh green onion, pickled jalapenos, grit cakes, and honey gastrique then told us more about the dish.
"We wanted to come up with a brand-new dish that utilized what we already had in the kitchen. It was such a hit that it's stayed on the menu ever since."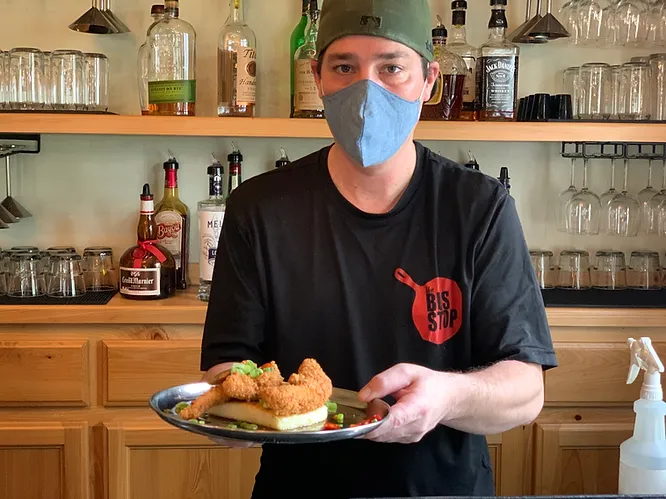 Charles von Aspern – Chef at The Bus Stop Bistro
We found the Chicken and Grits at The Bus Stop Bistro to be super tasty without being heavy. The jalapeno heat stays with you but not in an unpleasant way and the fried chicken is perfectly crispy and is complemented nicely by the grit cake.
If you're looking for a new place to try that will become a new go-to favorite, check out The Bus Stop Bistro in Carencro!
We also got a video of Jay making us the Rosemary Lemon Drop!