Our Cosmopolitan cocktail recipe is deliciously sweet and sour and is the perfect way to enjoy a quiet evening or kickoff the weekend.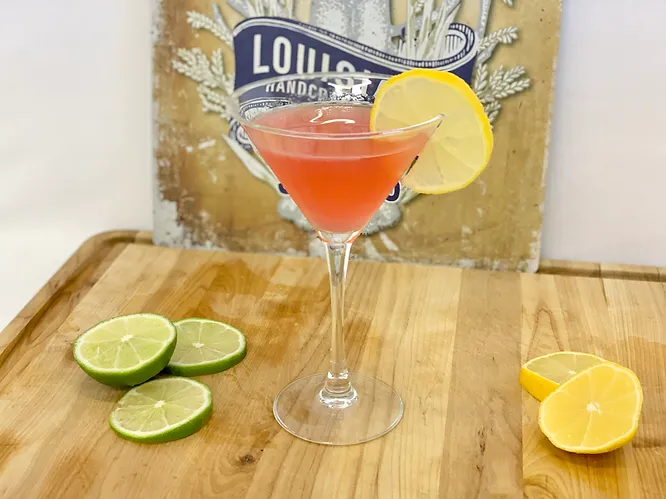 J.T. Meleck Cosmopolitan Ingredients
2 oz. J.T. Meleck Vodka
1/2 oz. triple sec
1/2 oz. lime juice
1/2 oz. lemon juice
1 oz. cranberry juice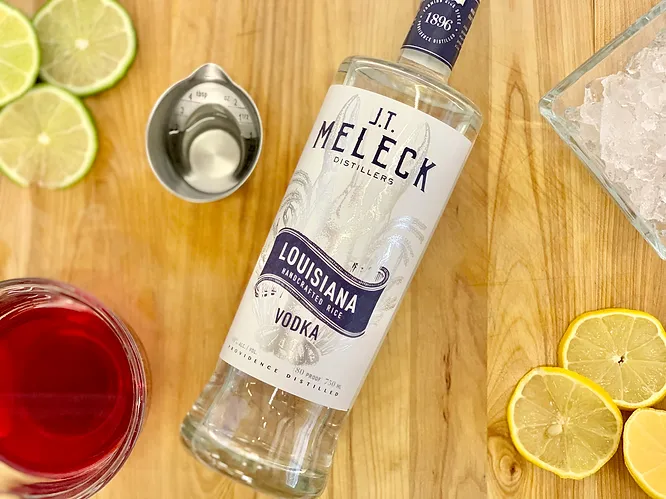 J.T. Meleck Cosmopolitan Directions
Fill a cocktail shaker with ice.
Combine J.T. Meleck Vodka, triple sec, lime juice, lemon juice, and cranberry juice in a cocktail shaker.
Shake well for approximately 10 seconds.
Strain into a martini glass, garnish with a lemon slice as desired, and enjoy!