Many in Louisiana are currently observing meatless Fridays and we think that makes it a perfect time to try out a meatless vodka pasta sauce recipe.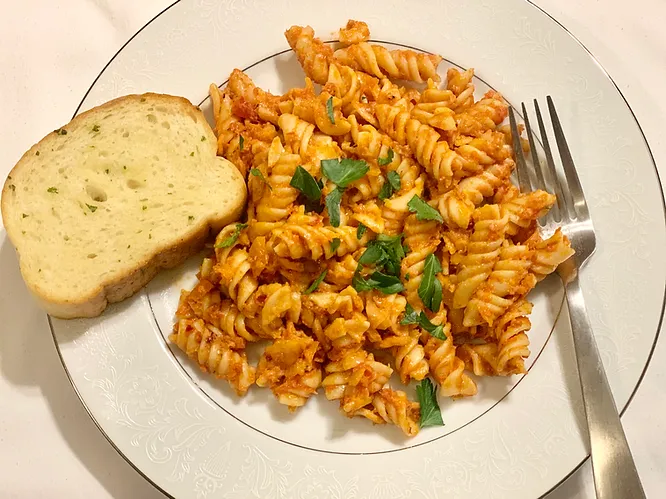 The pasta came out great and has a perfect Cajun spice kick. We'll definitely be making this recipe again at home!
JT Meleck's Meatless Vodka Pasta Ingredients
12 oz. rotini pasta
28 oz. canned crushed tomatoes
1 cup JT Meleck Vodka
1/2 cup heavy cream
1 cup diced onion
1/2 cup parmesan cheese
4 tablespoons butter
2 teaspoons minced garlic
1/2 teaspoon crushed red pepper
Fresh basil leaves for garnish
Cajun seasoning to taste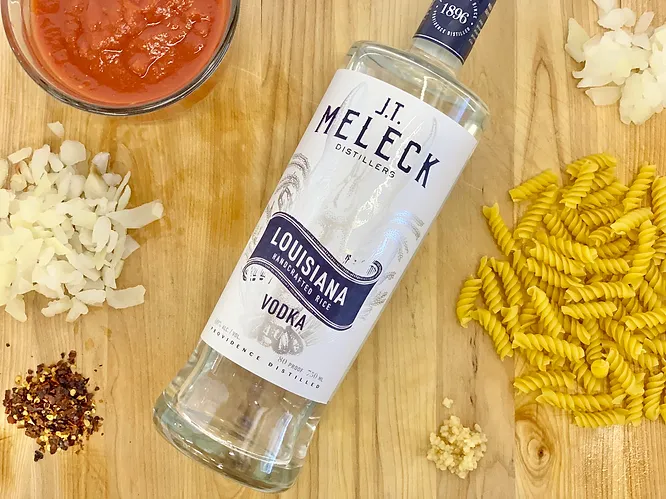 JT Meleck's Meatless Vodka Pasta Directions
Prepare pasta according to package directions and set aside once complete. While pasta is cooking, begin preparing pasta sauce.
Put a large pan over medium heat and add butter. When butter is almost completely melted, add in diced onion.
When diced onion has just begun to brown, add in garlic and red pepper flakes and cook for about 20 seconds or until garlic becomes fragrant.
Pour canned crushed tomatoes into pan and add in vodka.
Simmer sauce on medium heat for approximately 10 minutes.
Stir in parmesan cheese and heavy cream, then continue cooking for another 7 minutes to thicken.
Season with Cajun seasoning as desired and remove sauce from heat.
Pour pasta over sauce, mix thoroughly, and allow to rest for five minutes.
Serve and garnish with extra parmesan and basil as desired.