Sip a little bit of spring with a Providence Spritz cocktail. Made with JT Meleck Vodka, lemongrass, lime, and topped with Prosecco, the Providence Spritz is simple, refreshing, and tasty!
Providence Spritz Ingredients
Providence Spritz Directions
Combine JT Meleck Vodka, simple syrup, lime juice, and ice in a cocktail shaker.
Shake well for approximately 15 seconds.
Double strain into a martini glass, top with prosecco, and garnish with lime twist.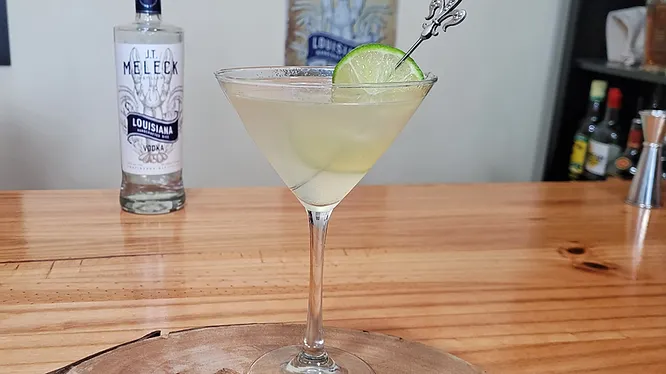 About The Low Carb Cocktail Guy
The Low Carb Cocktail Guy's YouTube channel features an extensive library of cocktails with ingredients perfect for anyone on a low sugar diet. We've had the opportunity to meet Frank, the Low Carb Cocktail guy, and love following his channel as a resource for great drinks and DIY keto-friendly cocktail mixers. Be sure to check out his channel and subscribe to get notifications about the channel's latest content!