JT Meleck Distillers is pleased to announce that founder Mike Fruge is a guest on this week's It's Acadiana: Out to Lunch podcast.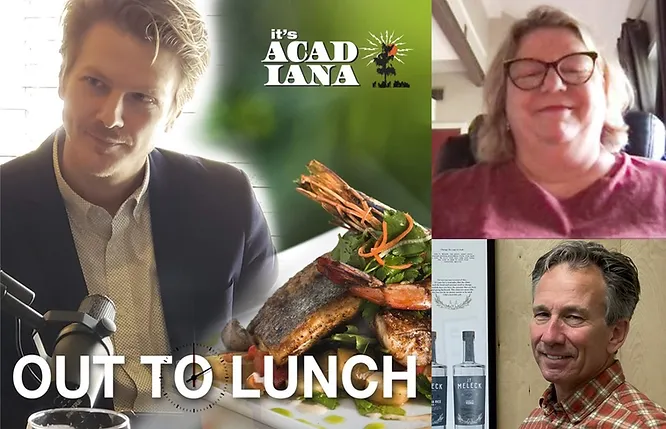 (Left) Christiaan Mader (Top) Jan Risher (Bottom) Mike Fruge
In the episode, Fruge discusses how he went from farming rice to distilling award-winning JT Meleck vodka. The interview also highlights how the story of JT Meleck Distillers came together and where Fruge sees the brand heading in the future.

Fruge is joined by Jan Risher, CEO of ShiftKey PR, who discusses the importance of having a company story that resonates with consumers.
Fruge has been a guest on the podcast previously for sister company Fruge Seafood and CajunCrawfish.com.
About It's Acadiana: Out to Lunch
It's Acadiana: Out to Lunch is a podcast hosted by Christiaan Mader, editor of nonprofit news outlet The Current. Each week, Mader features guests from Acadiana's business community on his show.
Episodes of the podcast are available on-demand via Apple Podcasts, Google Podcasts, and Spotify. Listeners can also tune in to KRVS 88.7 FM and hear the show at noon on Wednesdays.