Our Ultimate Bloody Mary recipe makes a delightfully flavorful vodka cocktail with a little zing and a whole lot of Cajun. The best part of a Bloody Mary is the limitless choice of toppings that can be added to make this cocktail your own!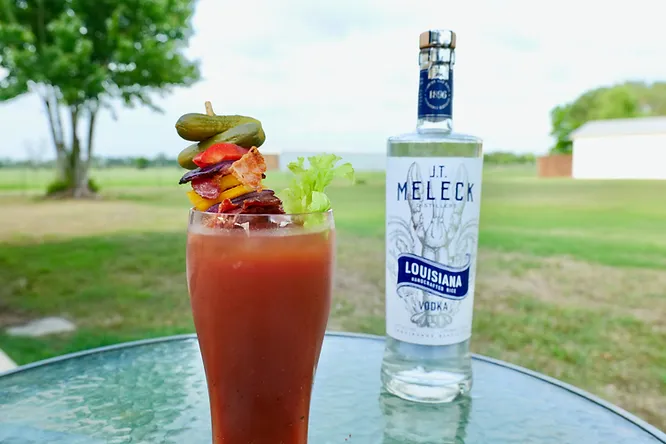 JT Meleck's Cajun BBQ Ultimate Bloody Mary
A perfect Saturday or Sunday morning starts with a Bloody Mary (or two)! No matter how intense the night before was, that first sip is always comforting knowing we're sipping on loads of vitamins and minerals that will help supercharge our day.
Living in Cajun country, we definitely wanted this cocktail to have a flavorful flair and we think using Tony Chachere's Bloody Mary Mix and a bit of BBQ sauce makes for a top-notch drink. We also can't live without a bit of a spice kick so we used Paprika to rim the glass and added a few dashes of our favorite Louisiana hot sauce.
Cajun BBQ Ultimate Bloody Mary Ingredients
Great Garnishes for a 5 Star Bloody Mary
For our garnishes, we cooked a few pieces of bacon in a cast iron skillet then used the leftover grease to cook some bell pepper slices, purple onion, and smoked sausage and combined them to make a bbq-style skewer of garnishes for our cocktail. We also added baby pickles and fresh celery to round out the flavor profile of the toppings.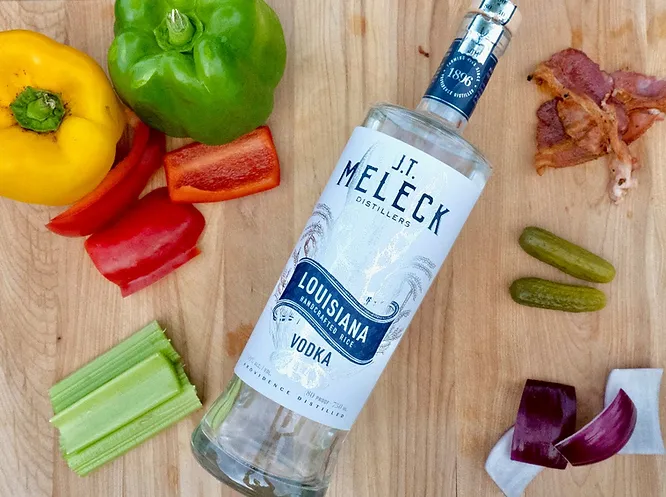 Cajun BBQ Ultimate Bloody Mary Ingredients
Cajun BBQ Ultimate Bloody Mary Directions
Combine ice, bloody mary mix, vodka, bbq sauce, and hot sauce in a cocktail shaker and shake vigorously for approximately 10 seconds.
Rub lime wedge around the rim of your glass then dip into paprika.
Strain contents of cocktail shaker into a glass with fresh ice.
Skewer garnishes using a toothpick and let garnishes rest in the cocktail while sipping for extra flavor before enjoying!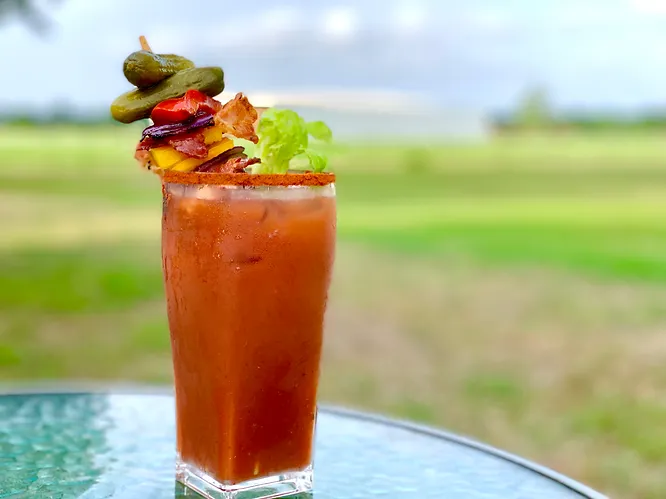 Cajun BBQ Ultimate Bloody Mary ready to enjoy!