This vodka cocktail combines JT Meleck Vodka, white rum, pineapple juice, and more to create a refreshing drink perfect for warm summer days.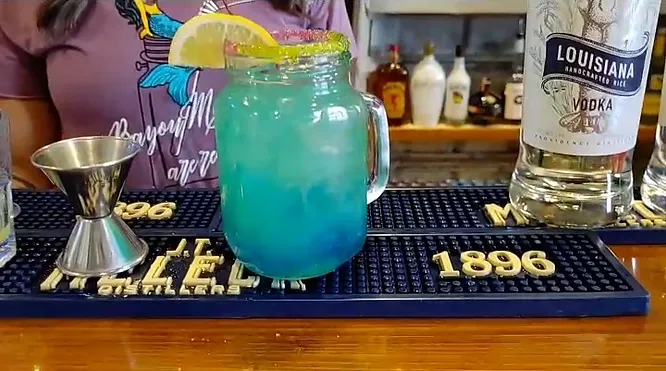 The Bayou Mermaid is one of our favorite summer cocktails!
When the temperature goes up, summer cocktails are the perfect way to stay cool. This recipe includes white rum, vodka, pineapple juice, blue curacao, lemonade, and lemon lime soda to create a drink that is easy to sip and simple to make.
Blue curacao adds a fun color to this cocktail and reminds us of beautiful blue waves at the beach and the white rum brings back memories of fun in the sun.
Make a splash at your next pool party or trip to the beach with this recipe made with our award-winning Louisiana vodka. Be sure to check out our video below from the Cajun Table restaurant to see how they make this cocktail!
Bayou Mermaid Summer Cocktail Ingredients
1 oz. blue curacao
1 oz. white rum
1 oz. JT Meleck Vodka
3 oz. pineapple juice
3 oz. lemon-lime soda
3 oz. lemonade
1 lemon wedge for garnish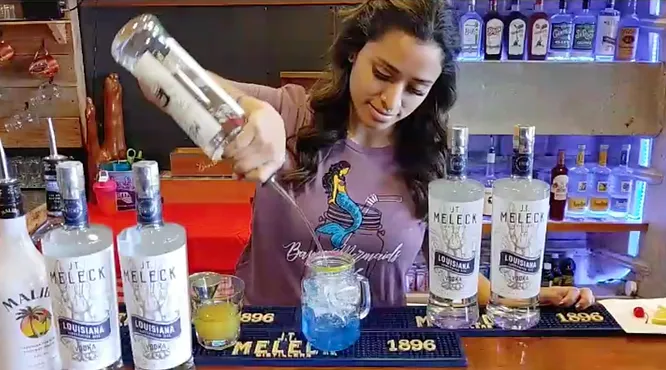 Bayou Mermaid Summer Cocktail Directions
Fill a serving glass with ice.
Add blue curacao, white rum, and JT Meleck Vodka.
Pour in pineapple juice then top with lemon-lime soda and lemonade.
Garnish with lemon and/or cocktail umbrella as desired.