JT Meleck Distillers is proud to announce its partnership with Acadiana Veteran Alliance. Acadiana Veteran Alliance was formed to build new economic development and industry with veterans and fund PTSD healthcare treatments for veterans. "Our mission at Acadiana Veteran Alliance is to make AVA a true advocacy organization to those who dedicated their lives and served our country proudly," says Founder & President Andrew T. Ward.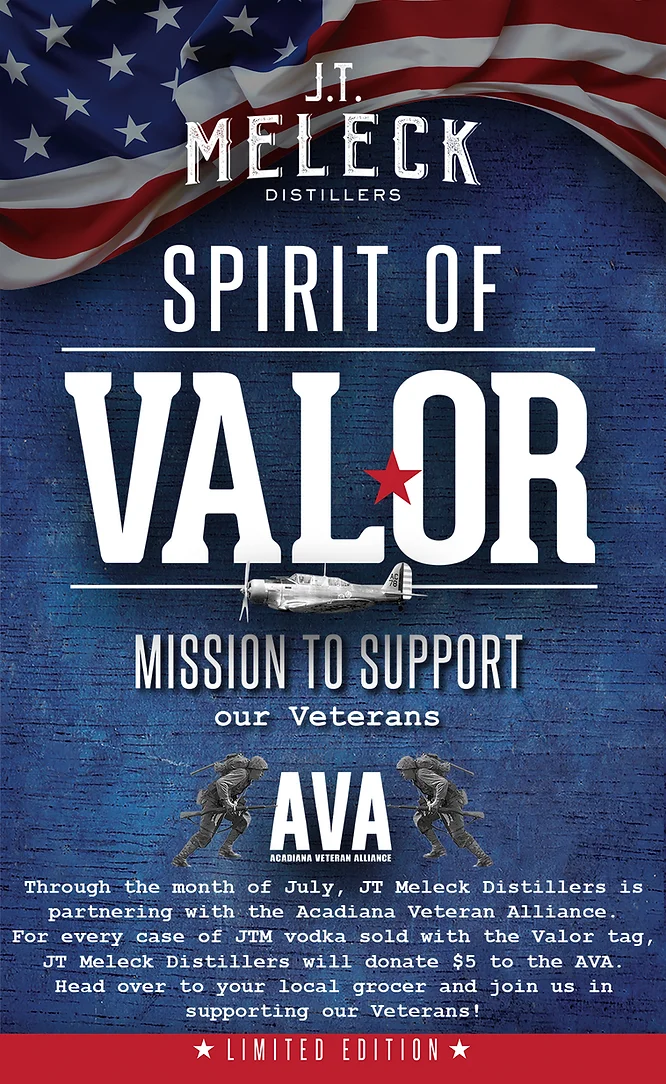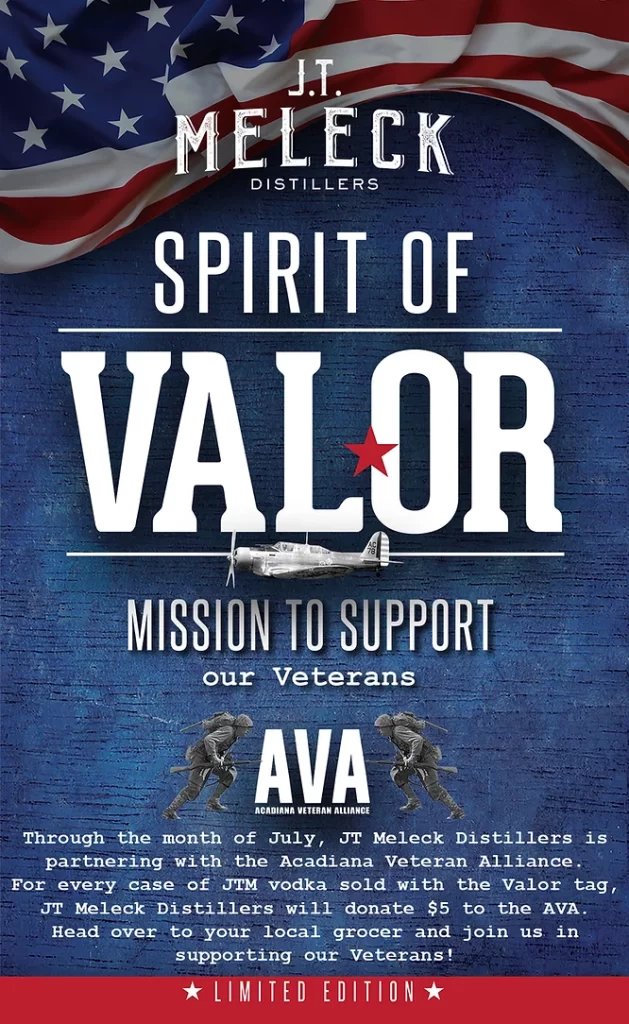 This year, JT Meleck Distillers has partnered with AVA to help continue creating opportunities for local veterans. Through the month of July, JT Meleck Distillers will contribute $5 to AVA for every case of JTM vodka sold from participating retail locations. Select bars and restaurants are getting in on the action with the Spirit of Valor cocktail shown in the photo below.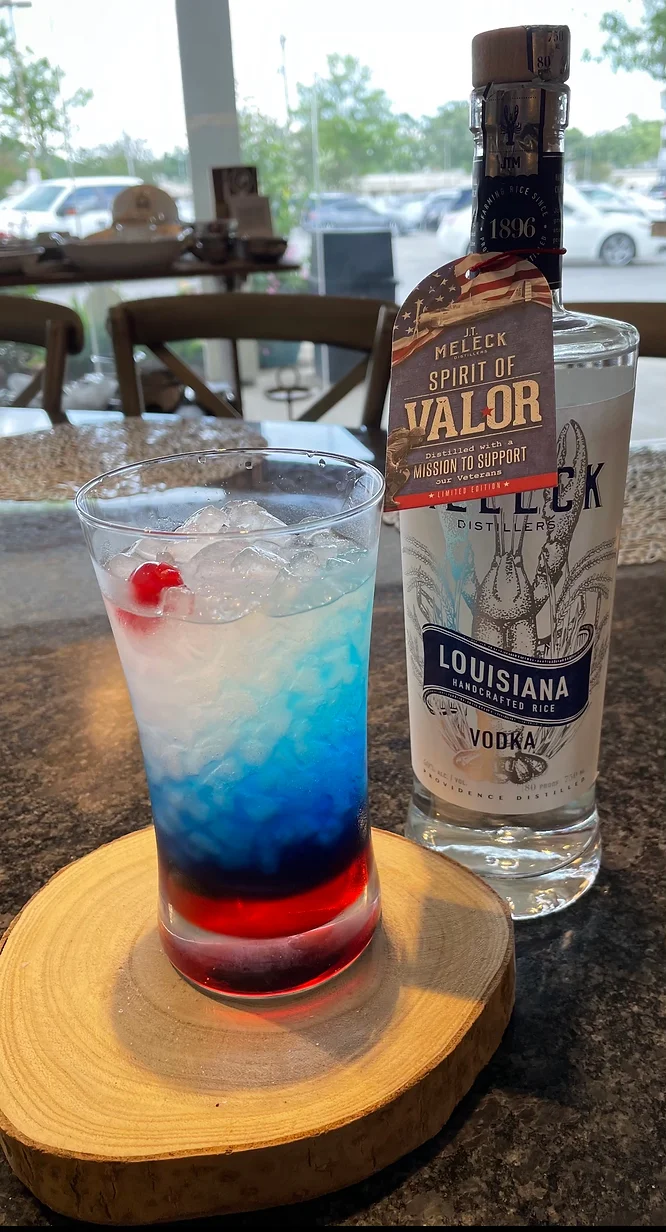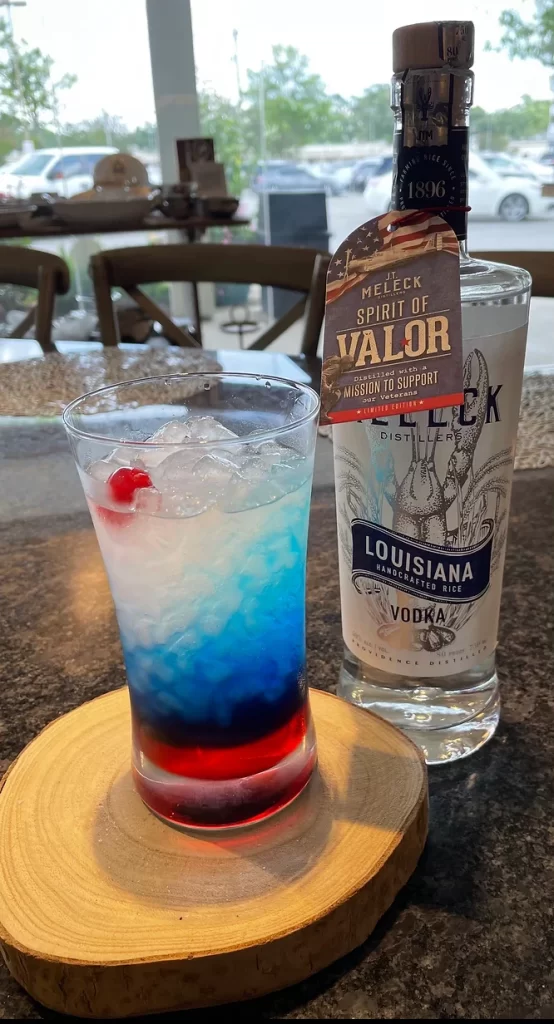 About Acadiana Veteran Alliance
AVA seeks to create employment and work placement opportunities for veterans and service-members. They are also dedicated to providing quality mental health and PTSD medical treatments in first-rate healthcare settings. Finally, AVA is dedicated to giving back by working with existing veteran-focused philanthropies and causes in the Acadiana area.