Lemonade is a summer favorite here in South Louisiana with many popular eateries offering the fresh-squeezed drink. This cocktail takes the things we love about lemonade and combines it with JT Meleck Vodka to create a refreshingly good time in a glass.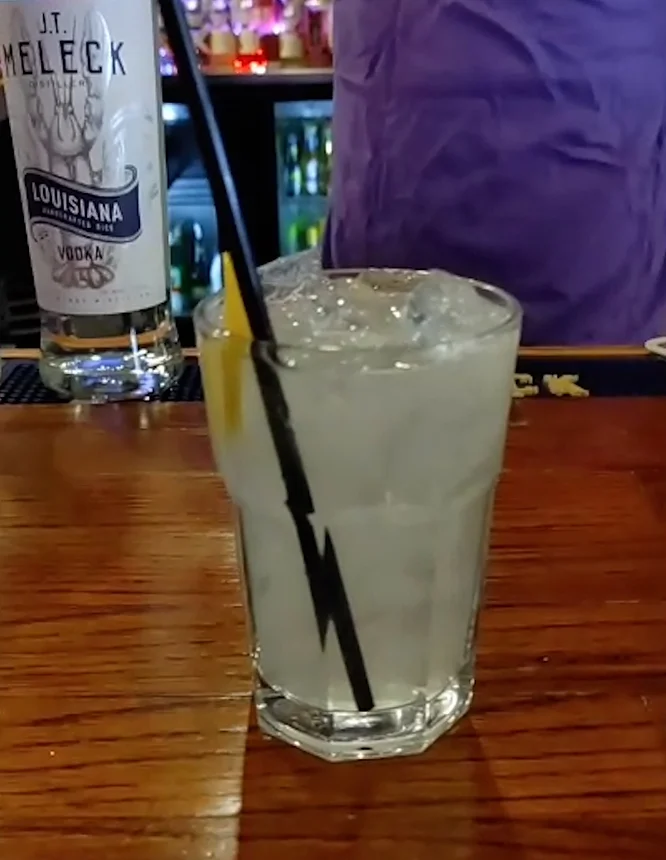 Lemon Fizz Ingredients
1.75 oz JT Meleck Vodka
0.75 oz simple syrup
Fresh-squeezed juice from 1 lemon
Elderflower tonic
Lemon Fizz Directions
Add ice to a cocktail shaker.
Combine lemon juice, JT Meleck Vodka, and simple syrup.
Shake well for approximately 10 seconds.
Strain into a serving glass over ice. Top with elderflower tonic.
Garnish as desired and enjoy!
Check out our video below of Trent making us a Lemon Fizz!