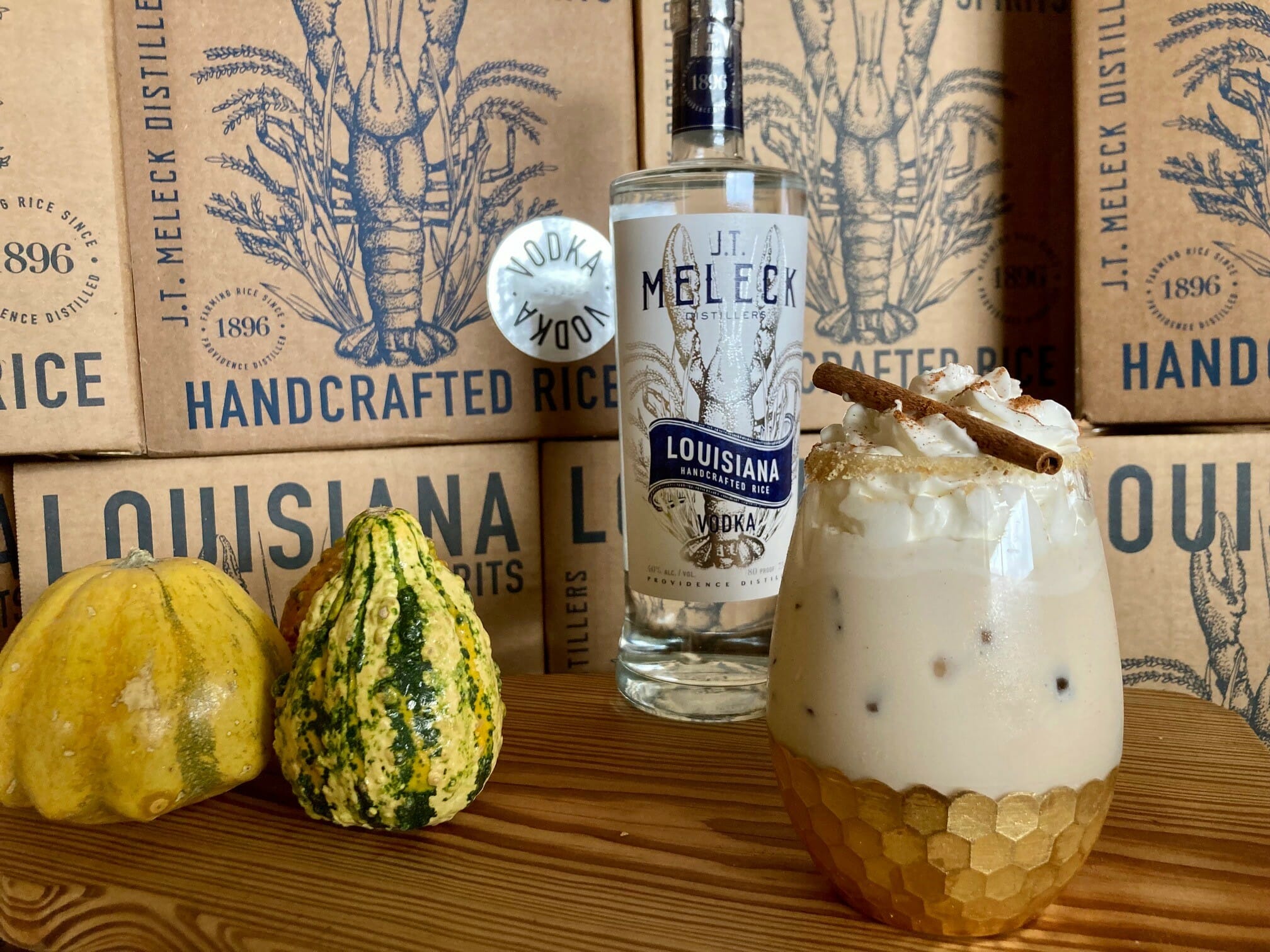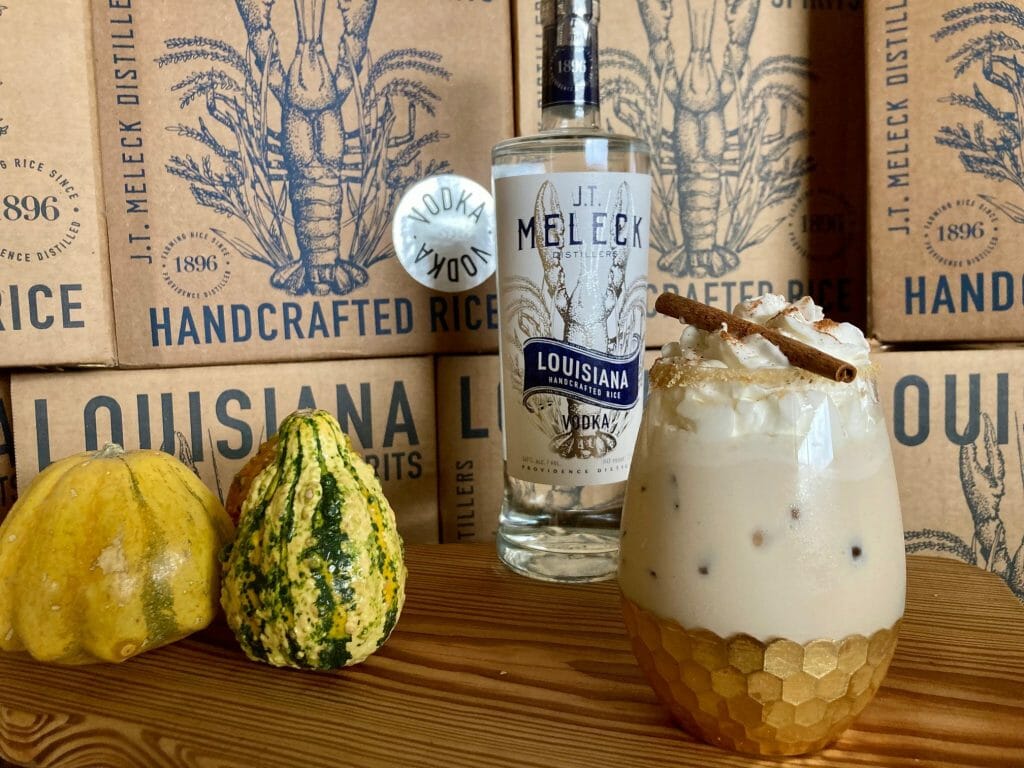 This is drink pairs well with long sleeves and a porch swing…
3 oz. J.T. Meleck Vodka
3 oz. Pumpkin Spice Creamer
1.5 oz. Kahula
Whipped cream, cinnamon stick, and pumpkin pie spice for garnish
For the rim:
Dash of pumpkin pie spice
1 tbsp. sugar
3 tbsp. crushed graham cracker (Recipe yields 2 cocktails)
Combine items for the rim: sugar, pumpkin pie spice, and crushed graham cracker.
Dip the rim of the glass in water and then into the spice blend until coated to your liking.
For the cocktail: mix J.T. Vodka, pumpkin spice creamer, coffee liqueur, and ice into a cocktail shaker. Shake the mixture for a few seconds.
Pour the cocktail into your rimmed glass and top with whipped cream and a sprinkle of pumpkin pie spice.