With the weather getting cooler, it's time to sit around the fire with family sipping hot chocolate. While the kids are enjoying the marshmallows in their cups, it's time for you to make this perfect triple liquor adult hot chocolate called the Loceaux Coceaux made with a local Louisiana product, J.T. Meleck rice vodka.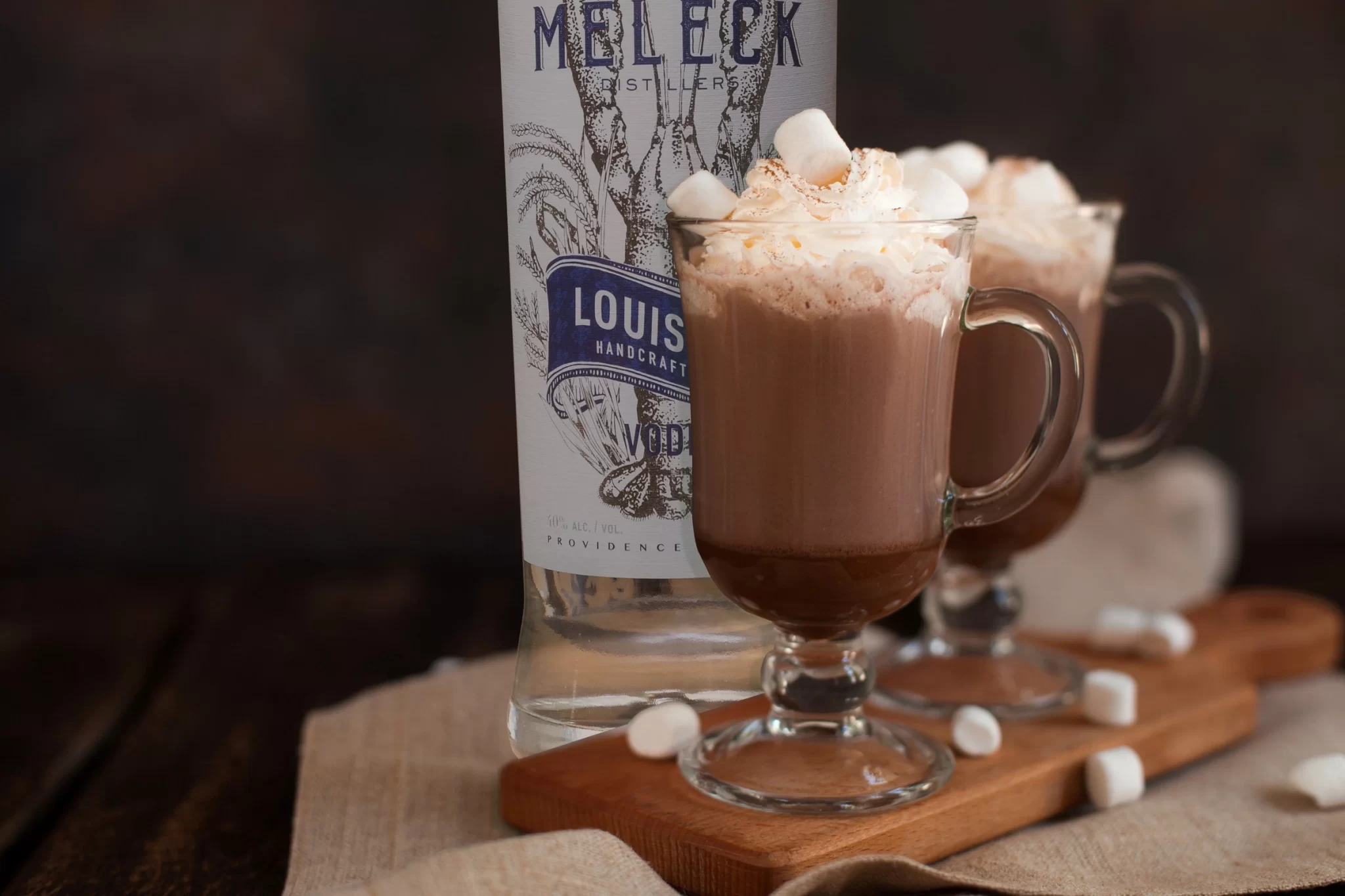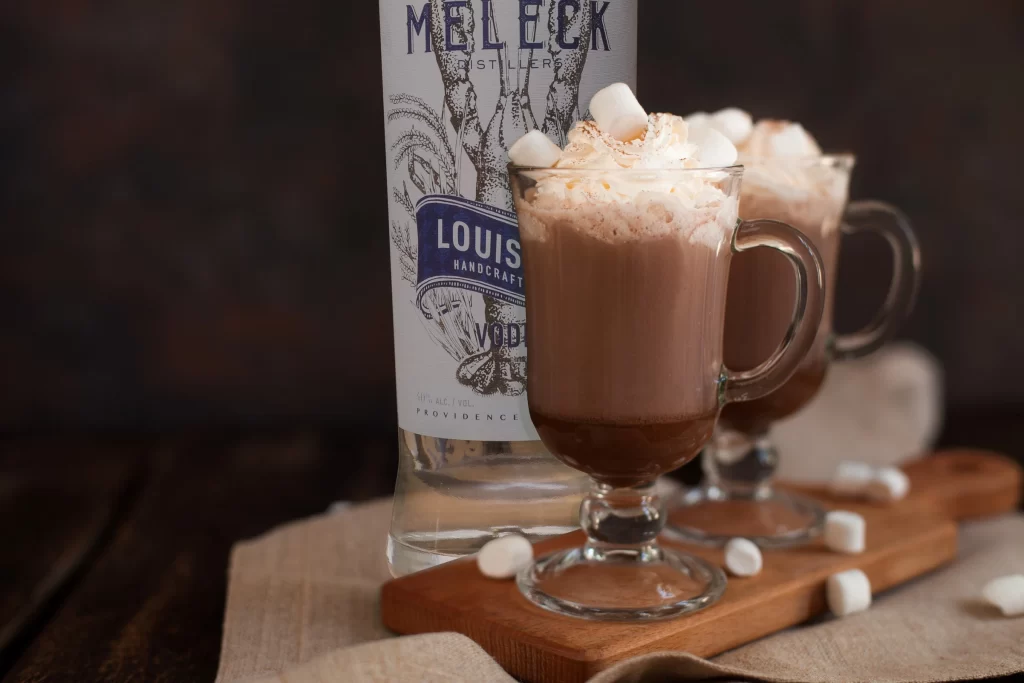 Whether you're looking specifically for a vodka hot chocolate recipe or just an alcoholic hot chocolate recipe made with any kind of alcohol, our recipe made with two liqueurs and our very own J.T. Meleck Vodka embodies the definition of a cocktail that is dangerously smooth. The recipe calls for chocolate chips and cocoa powder meaning this recipe is the real deal; no shortcuts here!
We decided to make our spiked hot chocolate in a slow cooker so that it would keep warm and serve many, but do be aware that this recipe is so good that it's going to go quick!
Best of all, this recipe ended up being one of the easiest we've ever made! The hardest part is remembering to stir often to avoid burning the chocolate chips!
J.T. Meleck's Slow Cooker Loceaux Coceaux
10 oz. semi-sweet chocolate chips
¼ cup unsweetened cocoa powder
½ cup sugar
6 cups whole milk
½ pint heavy whipping cream
2 teaspoons vanilla extract
½ cup J.T. Meleck Vodka
¼ cup coffee liqueur
¼ cup Irish cream liqueur
Marshmallows for garnish
Peppermint for garnish
Whipped cream for garnish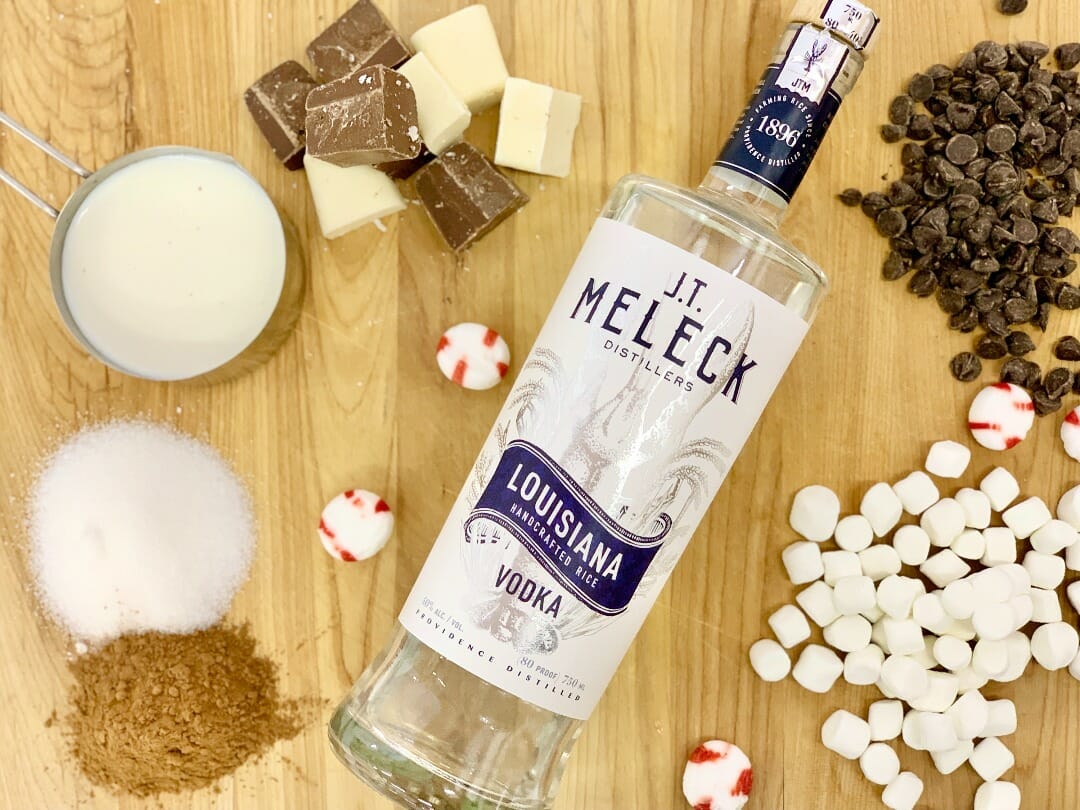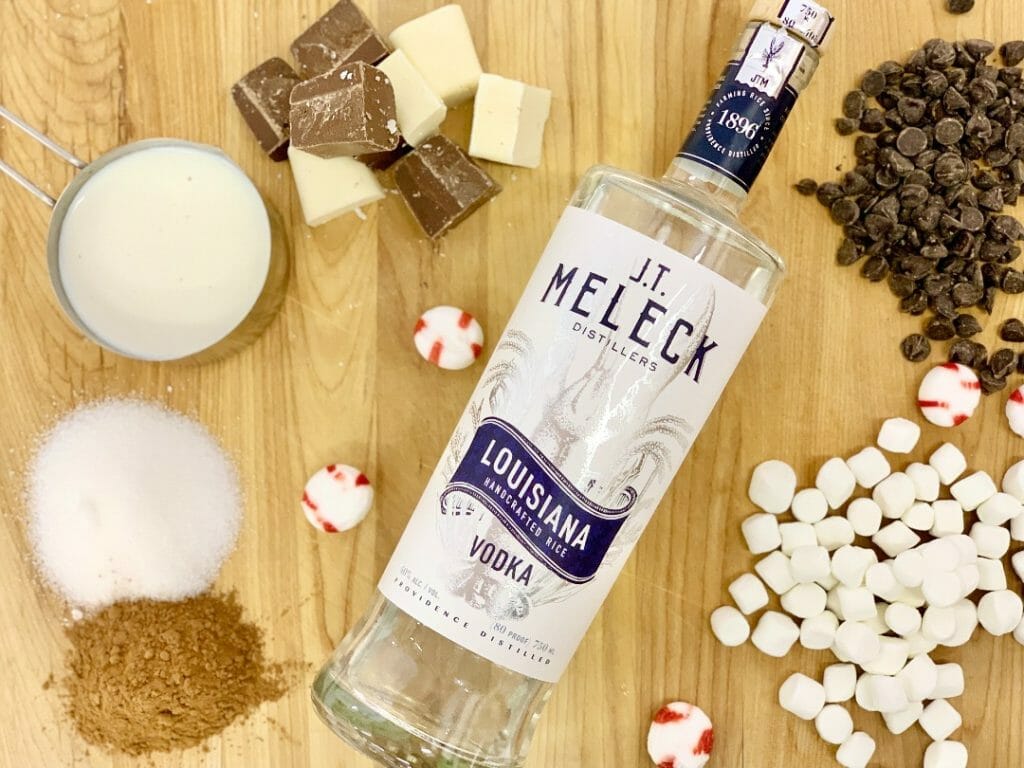 How to Make J.T. Meleck's Slow Cooker Loceaux Coceaux
Combine milk, heavy cream, cocoa powder, vanilla extract, and sugar in the slow cooker and whisk until thoroughly combined.
Add in chocolate chips. Cover and cook on LOW for three hours, stirring every thirty minutes until chocolate chips are melted and dissolved into the mixture.
After three hours, add JT Meleck Vodka, coffee liqueur, and Irish cream liqueur. Mix thoroughly.
Serve in heat-safe mugs and add marshmallows, whipped cream, and/or peppermint as desired.