If you know, you know.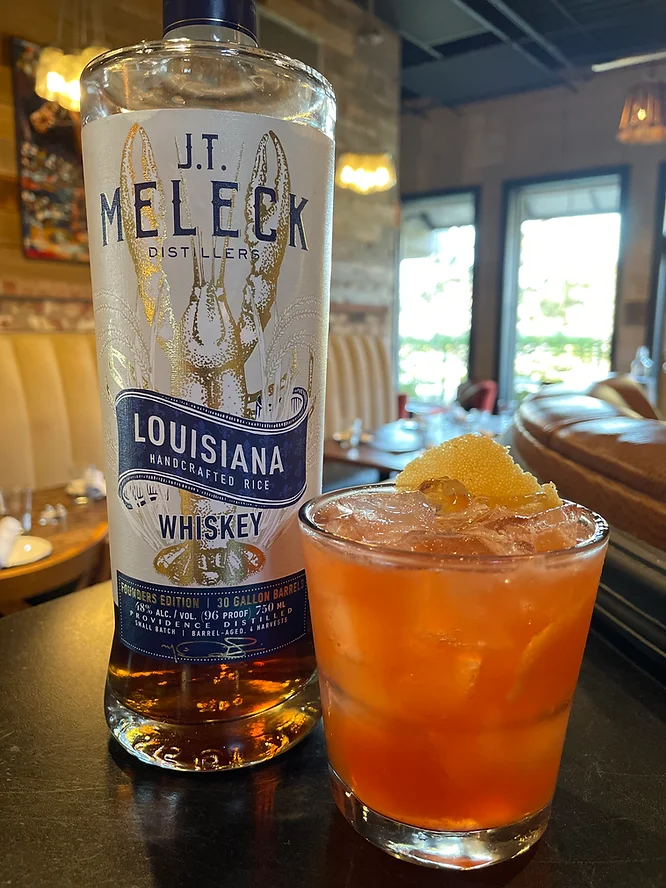 With the small batch release of our Founder's Edition, Rice Whiskey, it's only fitting we make a cocktail named after it's home: Branch, LA.
What makes this cocktail special, is it's ability to be made with both our whiskey and our vodka. Same ingredients, different spirit, same deliciousness. So if you're fans of one or both, this drink is for you.
J.T. Meleck Branch Water
1.5 oz J.T. Meleck Rice Whiskey
1 oz lemon juice
0.5 oz simple syrup
0.5 oz Peychaud's Aperitivo Liqueur
0.25 oz BOLS Elderflower
Mix the above ingredients in a shaker and shake it up. Pour over ice, and circle the rim with a freshly slices orange peel. Garnish the the orange peel.
Enjoy!