The last cocktail on our Countdown to 21 is the Acadiana Mule at Bon Temps Grill.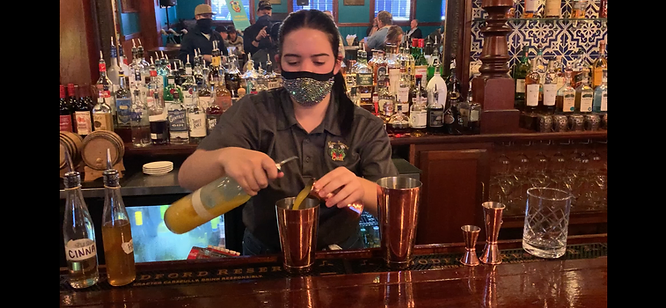 Lafayette eatery Bon Temps Grill specializes in what it calls "swamp edge" cuisine in an urban Cajun atmosphere. We recently got to visit Bon Temps Grill at their new location on Pinhook Road and we definitely love what they've done with the space!
We wanted to see what they were making with JT Meleck Vodka, so we were excited when Bar Manager Amy Dillard offered to have her bartender make us an Acadiana Mule cocktail!
Dillard told us that the Acadiana Mule at Bon Temps is made with orange juice, Louisiana Hot Sauce, JT Meleck Vodka, lime juice, is topped with ginger beer, and is garnished with a dehydrated orange for added flair.
The Acadiana Mule was great, and it made us want to learn everything we could from Dillard who's been in the industry for over 20 years, so we asked her about her favorite drink to make for friends.
"[I] love any type of martini [as well as] strawberry lemon drops and blueberry lemon drops because I get to be creative and show off my skills! Also, people love seeing them made," Dillard noted.
We found out that Bon Temps Grill brought the Acadiana Mule onto their menu after it was recommended to them by JT Meleck's Brand Ambassador Matt Talbot because the Louisiana Hot Sauce used to make the drink makes it special and takes it to another level.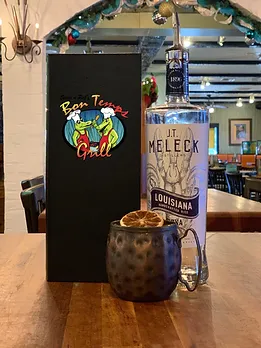 Make sure you check out Bon Temps Grill and their Acadiana Mule cocktail! Don't miss our video below of the Acadiana Mule being made.