With 2021 starting tomorrow, we were looking for a cocktail that would help us kick off the new year right.
What we came up with is a cocktail made with sparkling wine, JT Meleck Vodka, and grapefruit garnished with rosemary.
Bright & Bubbly Cocktail Ingredients
1/4 cup J.T. Meleck Vodka
1/4 cup fresh-squeezed grapefruit juice
3/4 cup sparkling wine
1 oz. simple syrup
Rosemary for garnish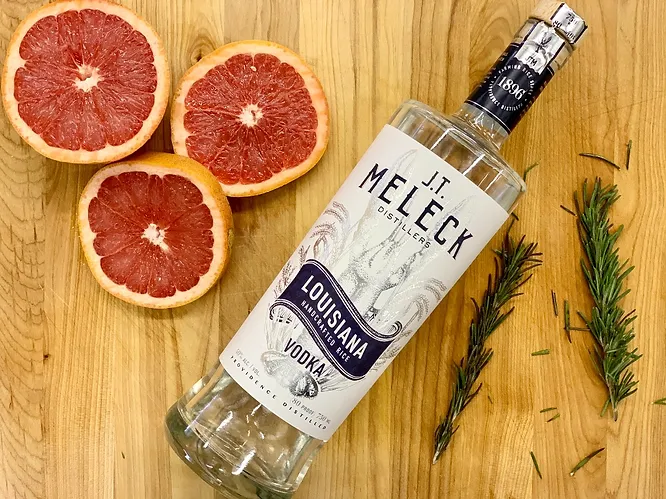 Bright & Bubble Cocktail Directions
Chill all ingredients and combine in a champagne flute. Serve immediately and garnish as desired.