A sour made with vodka? Oh yes, a sour made with our rice vodka is one of those experiences you can't pass up.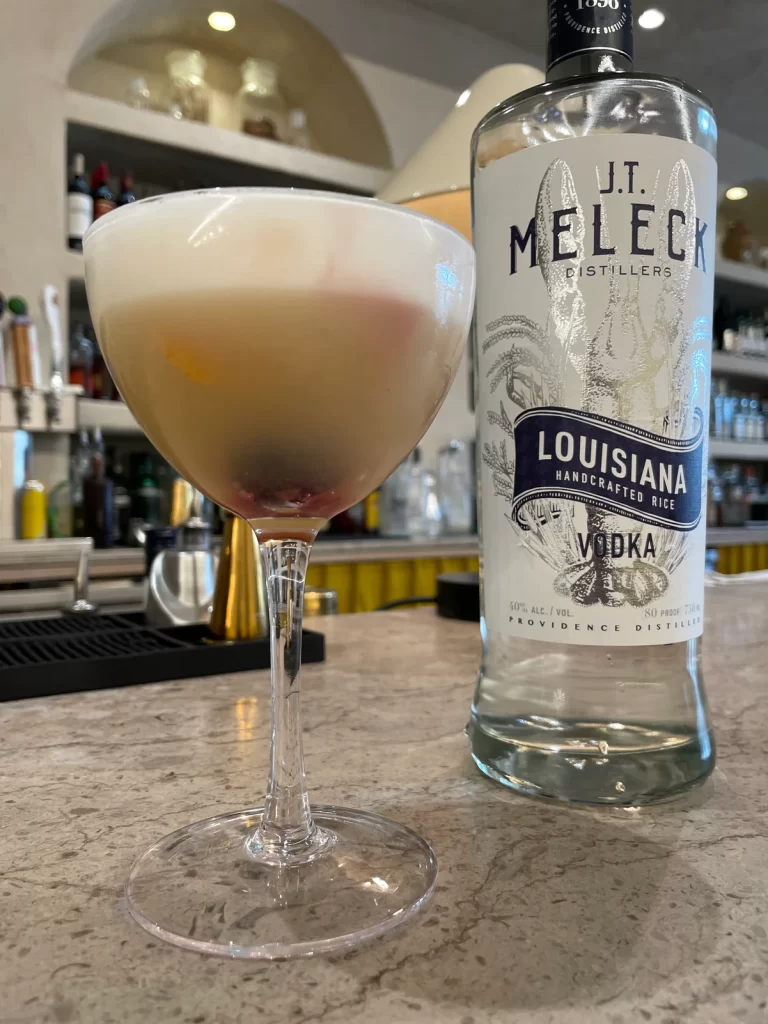 This cocktail is a little extra work with both a wet shake and a dry shake, but it's worth it.
Grab yourself a shaker, add ice along with these ingredients:
Egg White
J.T. Meleck Rice Vodka
Sour Mix
Brown Sugar Syrup
Shake it up….this is called your wet shake
You'll want to strain your mixture off the ice, and then shake it up again. This is referred to as a dry shake.
Strain, top with bitters, express an orange peel on the rim, and garnish with the orange peel and a cherry.
Cheers!