These pickleback shots are made for the true pickle fans!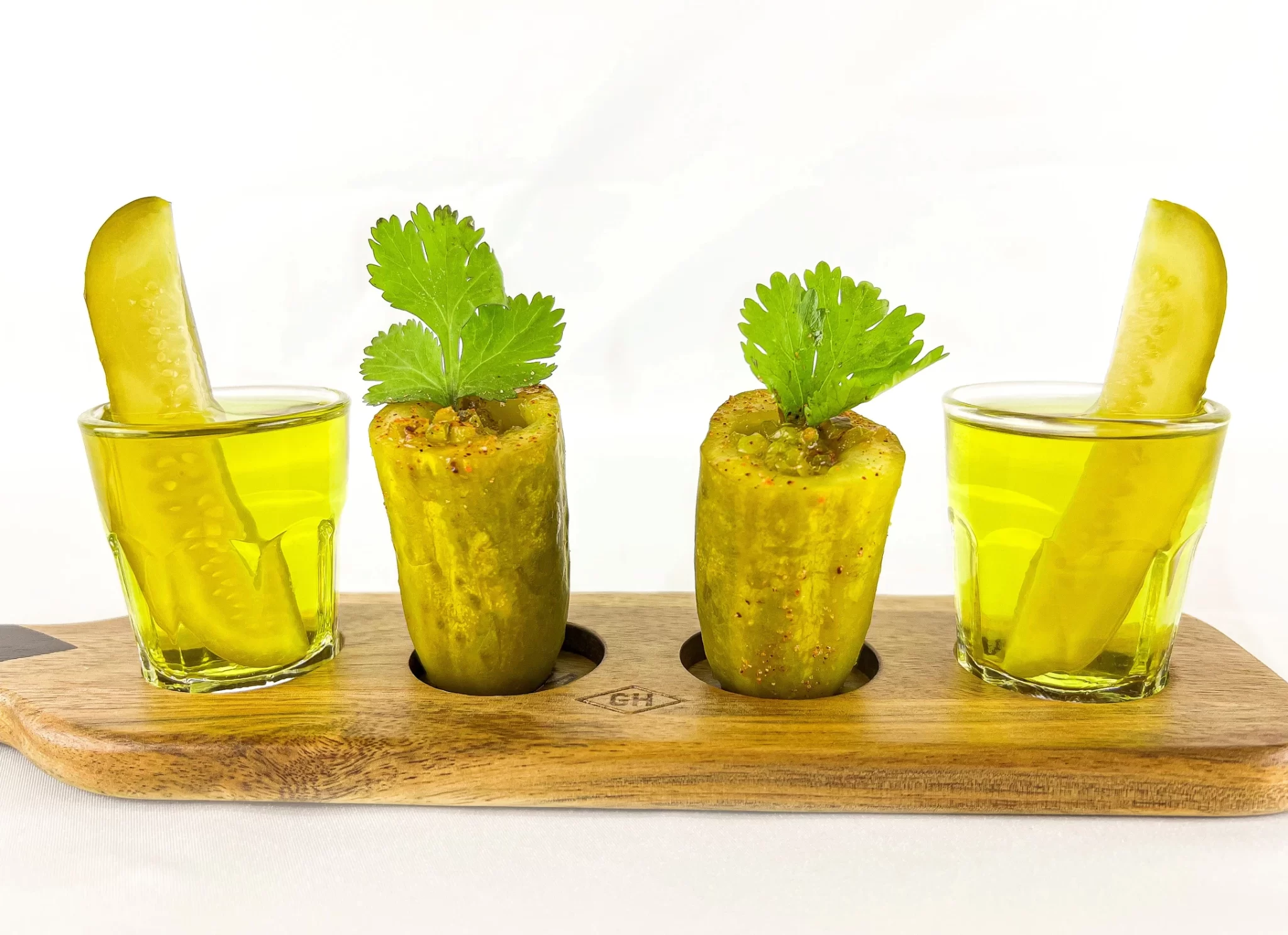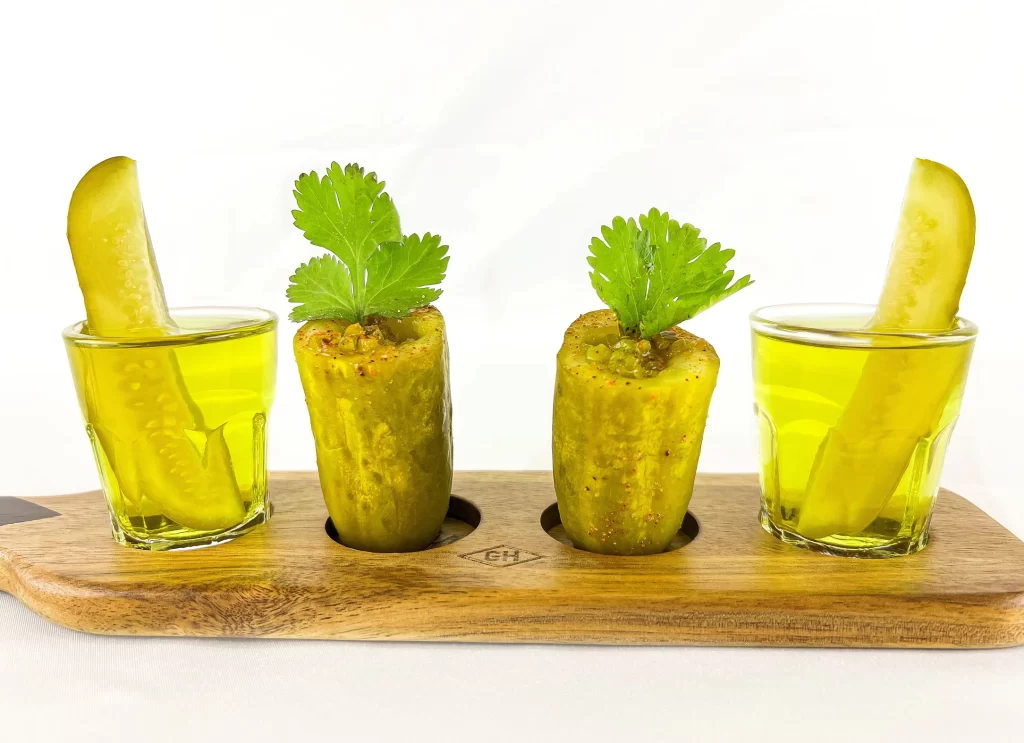 Recipe made for bulk shots…
Ingredients:
1 1/4 cup of pickle juice
1/2 cup of J.T. Meleck vodka
2 packages of plain gelatin
12 large pickles
1 tablespoon of chopped fresh dill
Directions:
In a small saucepan over medium-high heat, combine pickle juice and vodka, and bring mixture to a simmer. Remove saucepan from heat then whisk in gelatin. Let mixture cool slightly.
Make pickle shot glasses: cut off the ends of each pickle so that both ends are flat, then cut each pickle in half crosswise. Using a quarter teaspoon, scoop out the middle of each pickle to create a well.
Carefully pour vodka mixture into each pickle then sprinkle dill on top. Refrigerate until jello is set, about 2 hours.
ENJOY! CHEERS!