A delicious twist on the classic mule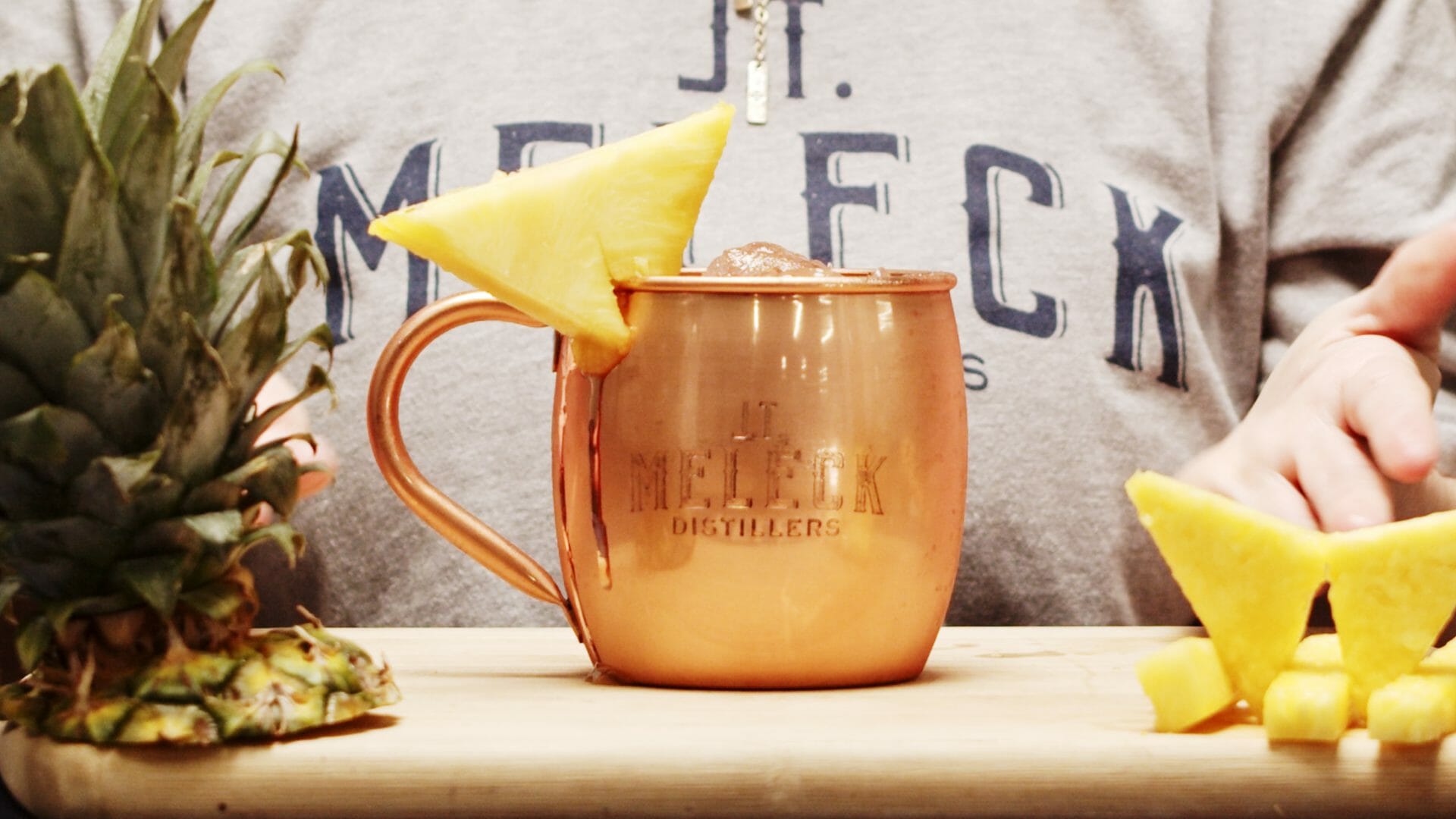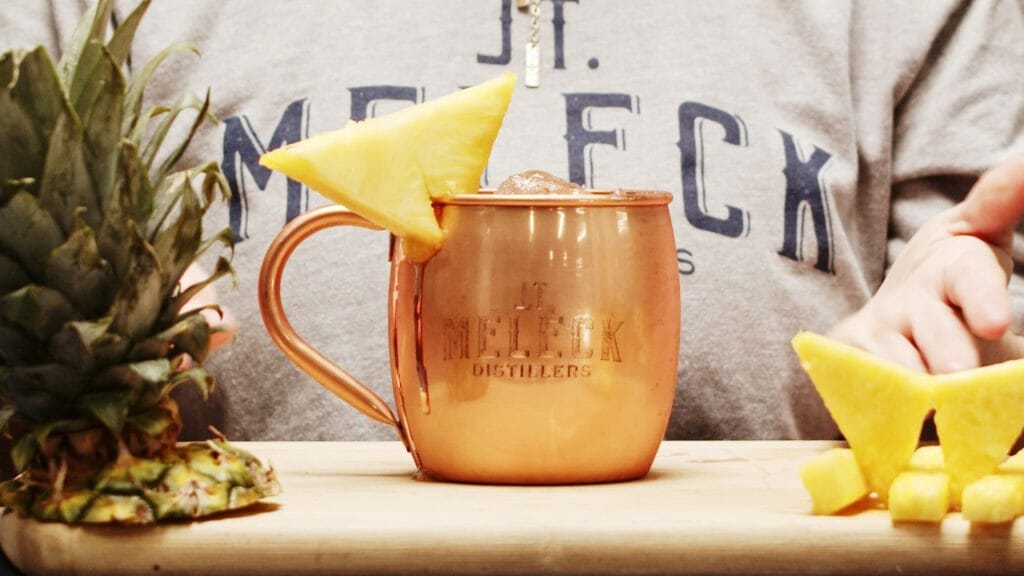 Ingredients:
1.5 oz J.T. Meleck vodka
1.5 oz pineapple juice
1 tablespoon lime juice
4 oz of ginger beer
Ice
Directions:
Fill your copper mug or glass in a similar size with ice.
Add your vodka and pineapple juice.
Squeeze fresh lime juice into mug and toss the lime remnant into mug.
Top off with ginger beer; about 4 ounces.
Gently swirl it with stirrer and enjoy!