Why try to blend in when you're born to stand out! This green Bloody Mary really does stick out from the crowd. Enjoy one (or two) today!
1 and 1/2 lbs of tomatillos, husked and quartered
1 cup of cherry tomatoes
3 cucumbers, small and chopped
2 jalapenos, chopped
2 cloves of garlic, peeled
1 lime, juiced
1 tablespoon of horseradish
1 teaspoon of kosher salt
Hot sauce for taste
1 teaspoon of celery seed
pepper for taste
1 -1/2 cups of J.T. Meleck vodka
Seasoning for rimming
garnish that fits your mood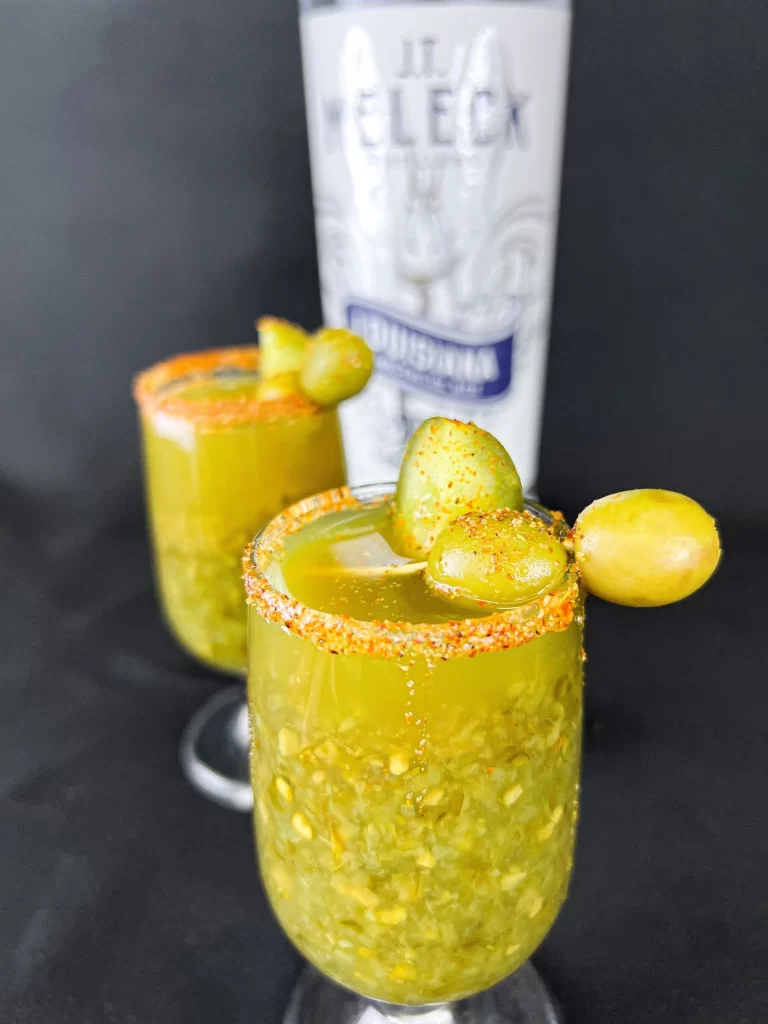 A. In a large food processor, add tomatillos, cheery tomatoes, cucumbers, jalapenos, and garlic. Blend until smooth. Add lime juice, horseradish, hot sauce, salt, celery seed, and a few cranks of pepper. Blend again until combined
B. Mix tomatillo mixture and vodka in a large pitcher
C. Place seasoning on a small, shallow plate. Rim 4 glasses with a lime wedge then dip rims into the seasoning
D. Pour, garnish and enjoy!