If you like the consistency of a Bloody Mary, but not a fan of the flavor profile, you might want to try this martini out. Thin and thickness can be adjusted based on your likeness, as well as, adding salt and pepper to the rim. Give it a try today!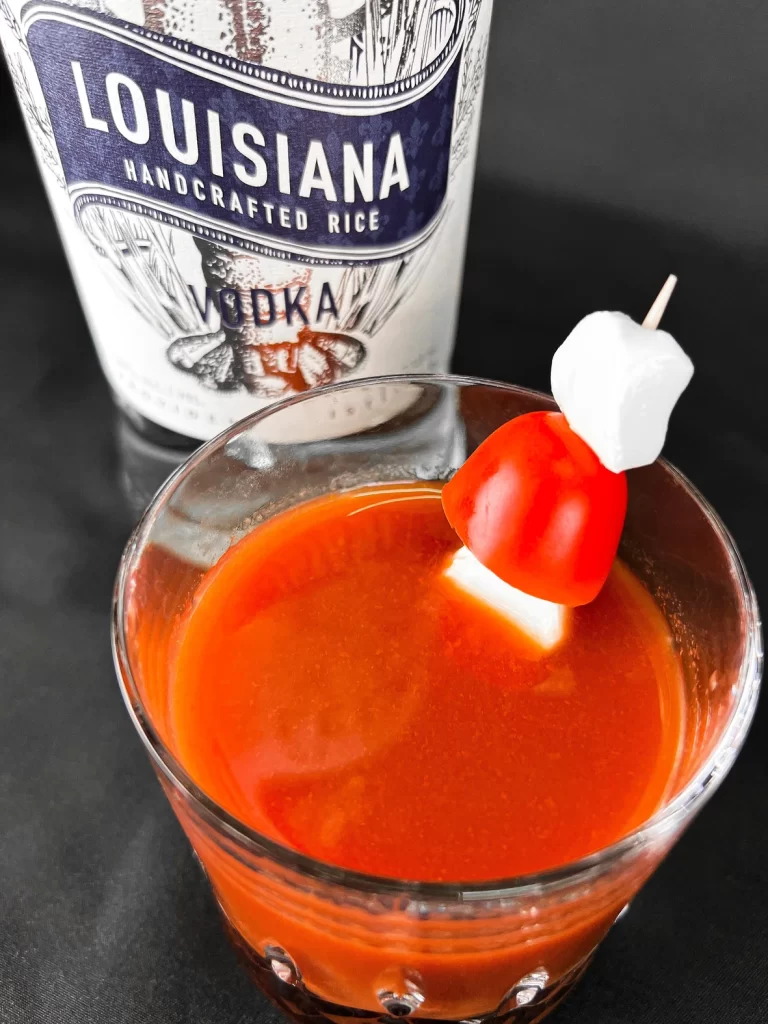 Ingredients for double serving
Fresh Mozzarella Balls
8 oz. J.T Meleck vodka
5 oz. tomato juice
4 basil leaves
1 oz. balsamic glaze
6 cherry tomatoes
1 lemon or lime wedge
skewers
Directions
Pour 0.5 oz. of the balsamic glaze into the bottom of each glass. Set aside.
In a shaker half full of ice, place 4 basil leaves and 8 oz. of J.T. Meleck. Cover and shake vigorously, remove cap, add tomato juice, close and shake again.
Pour equal amounts into each glass.
Alternate a cherry tomato and fresh Mozzarella Ball on each skewer, and repeat. Place on the rim of each glass as a garnish.