This cocktail will crush any bad day!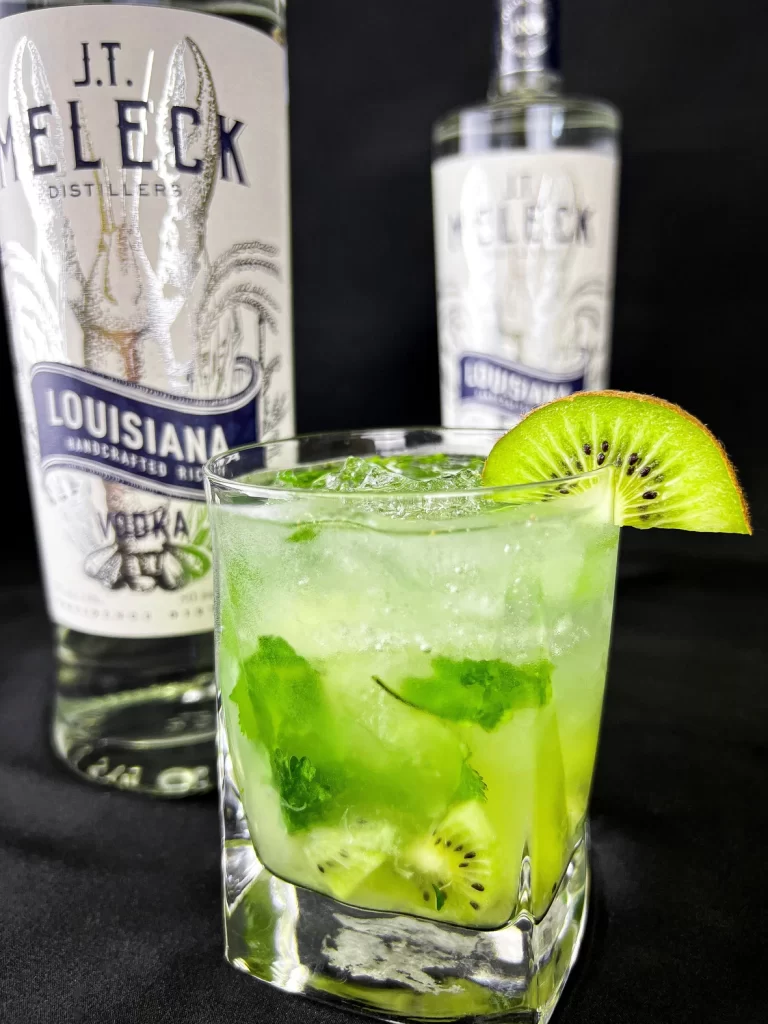 · Whiskey glass
· ½ lime
· Agave syrup
· Cilantro leaves
· 2 oz J.T. Meleck vodka
· Kiwi
· Ice
· Club soda
In an 8-ounce glass, combine lime with agave syrup and cilantro leaves. Using a muddling tool or wooden spoon, crush mixture to release flavors. Stir in vodka, then kiwifruit pieces. Add ice cubes; gently stir to combine. Top off with club soda. Garnish with a slice each of kiwifruit and lime; serve.