When the world moves at such a fast pace, it's difficult to slow things down to reflect on growth. Two years of research, five years of aging and seven years of doubts bring us to this moment. A whiskey made 100% from our rice, on our land, by our people for your enjoyment. A true Louisiana spirit, first of its kind. And while we reflect on where we've been to get to this moment, it becomes easier to see the future. A future where J.T. Meleck Distillers has successfully created the first ever commercially successful, national brand of rice whiskey. What a future that will be.
But, the future is nothing without the individuals who support us. Those who choose J.T. Meleck in an industry saturated with choices, and who have been patiently waiting these last five years for this release. Its because of you that we decided to host our first ever presale at our distillery, which is usually closed to the public, as a gesture of our gratitude. We gave our fans the opportunity to get our rice whiskey before it hits retailer locations throughout the state, and boy did we have a great time!
We had fans from all over the state join us for this special event: from New Orleans to Lake Charles and all the way up from Shreveport! And let me tell you, their reactions to our location were priceless. I guess in a world where social media puts a filter on reality, it's shocking to see first hand that we truly are located on a farm, down a long highway, 30 minutes from the nearest city. No Chick-Fil-A around these parks!
"If you build it, they will come", and our fans came! Thank you to all who support J.T. Meleck Distillers, we are nothing without you!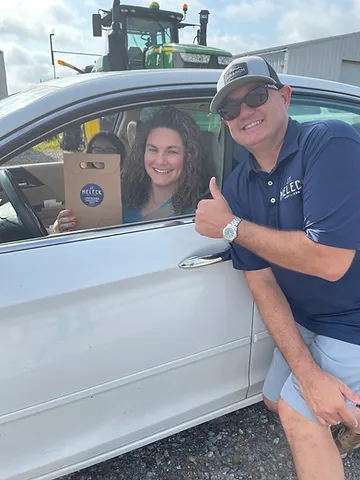 If you missed the June 11th presale, you have one more opportunity on June 18th. Text MAGICDOOR to 833-753-1541 for details on how to reserve your bottles. While supplies last! Act fast! Cheers!