You'll want to make sure to have some extra eggs on hand with this one, just in case!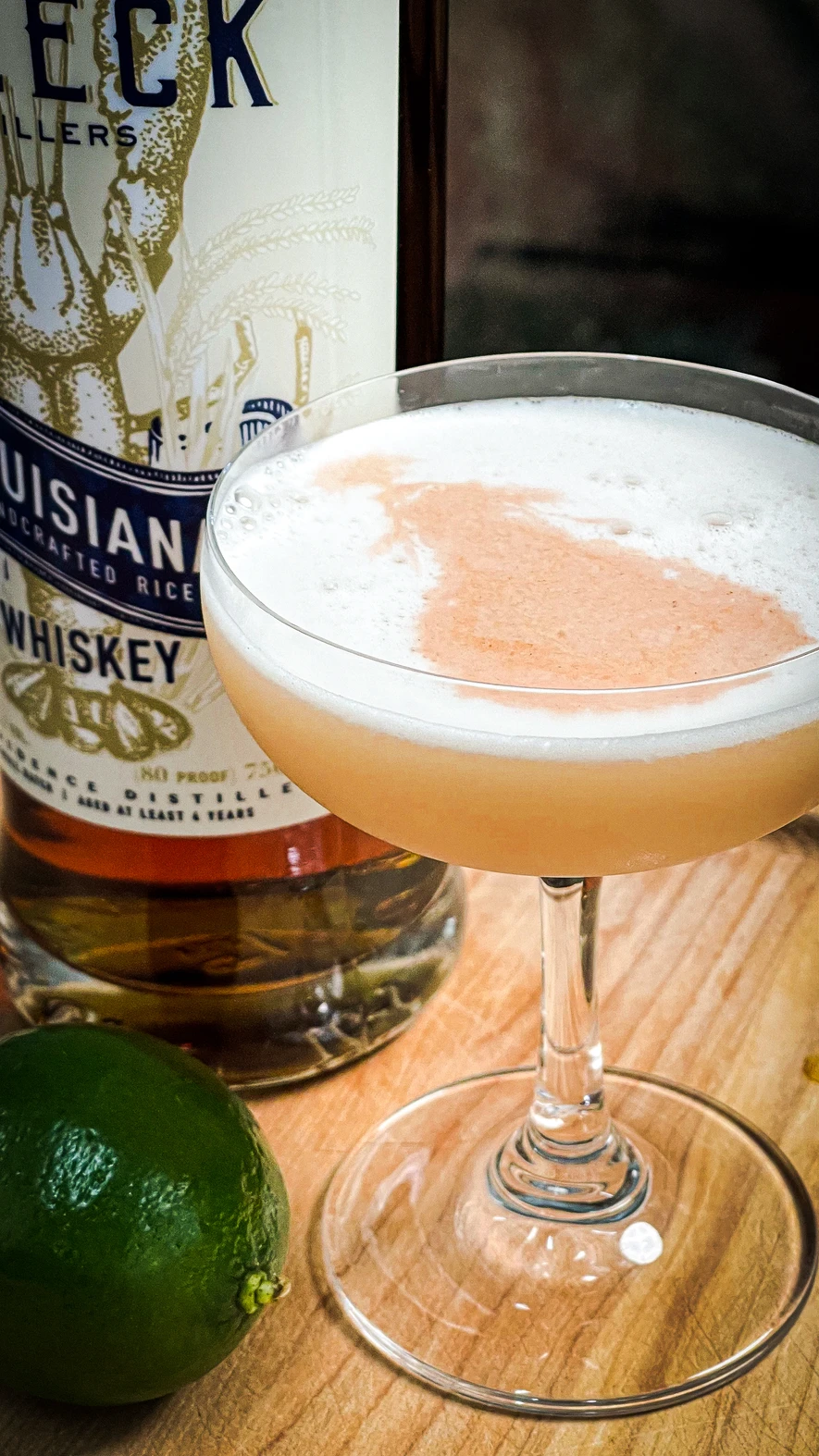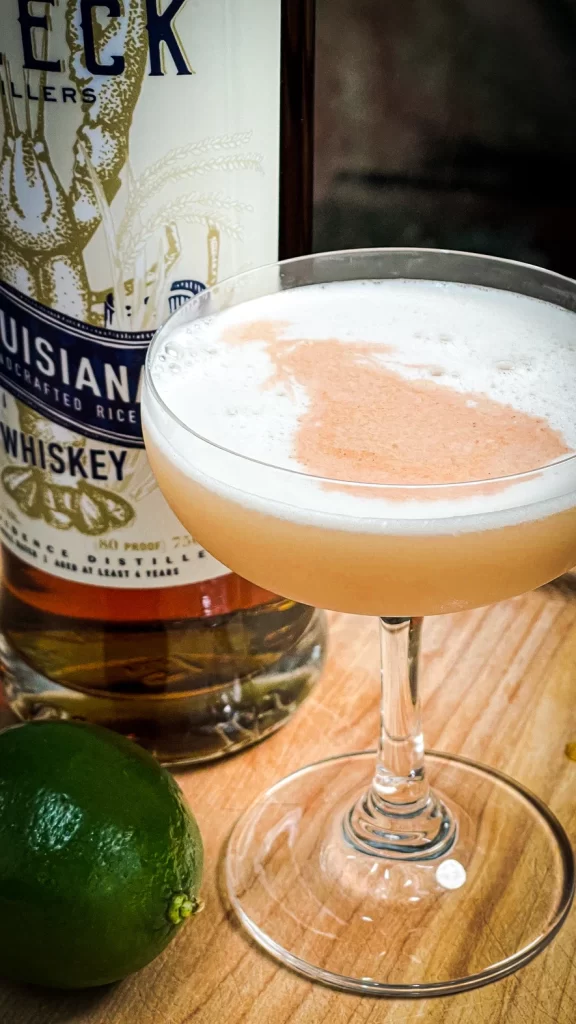 2 oz J.T. Meleck Louisiana rice whiskey
1 1 oz passion fruit syrup
1 oz freshly squeezed lime juice
1 egg white
3 dashes of bitters
Add all the ingredients to a cocktail shaker. Dry shake the ingredients vigorously, without ice, for 10 seconds to incorporate the egg white and aerate the cocktail.
Fill the cocktail shaker with ice, cover, and shake vigorously for an additional 10 seconds—or until the sides of the shaker are frosty and cold.
Fine-strain into a cocktail coupe. Using a dropper, add a few dashes of bitters to the top of the cocktail.