Chocolate and peanut butter…sold! I'll take two!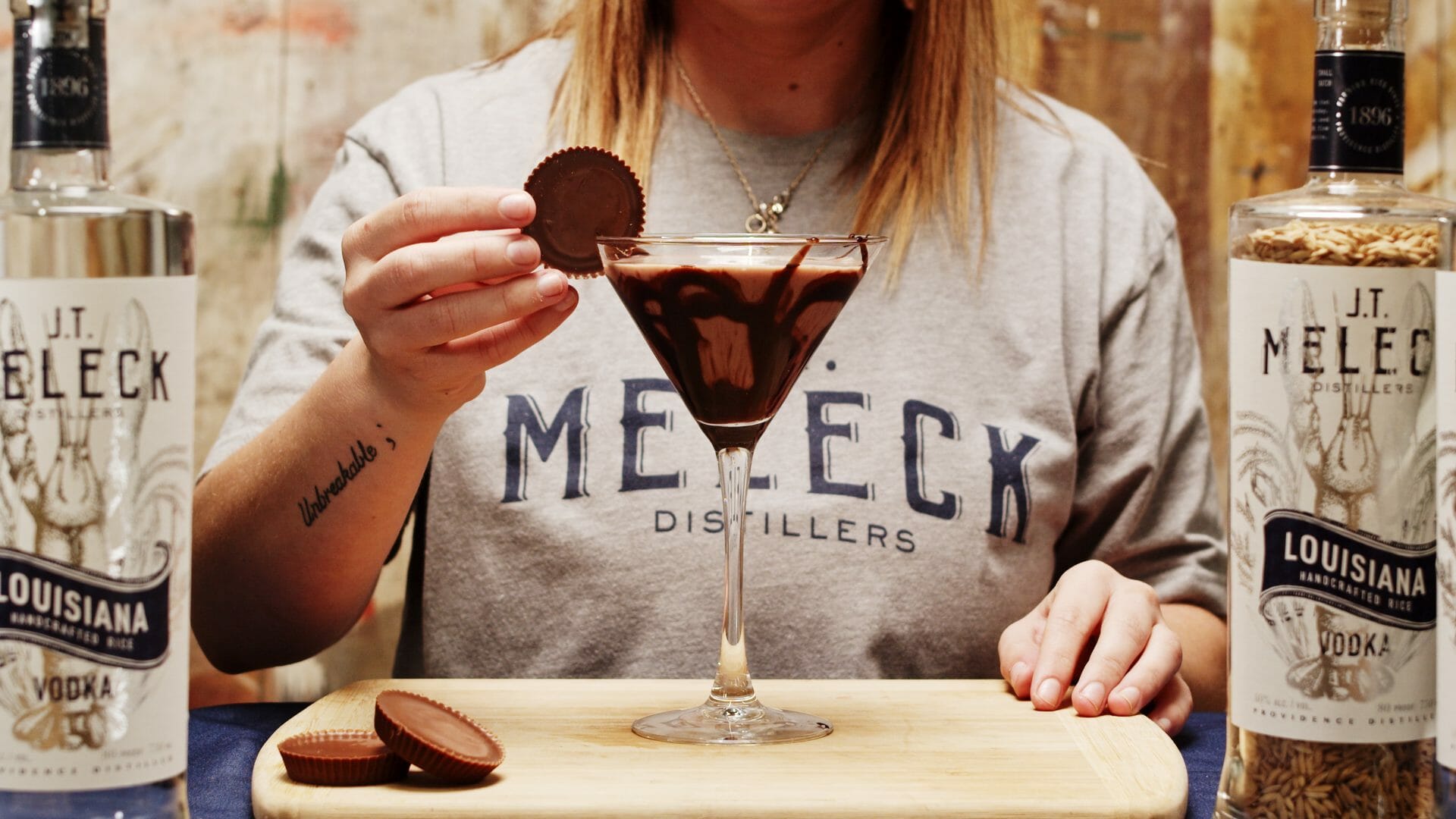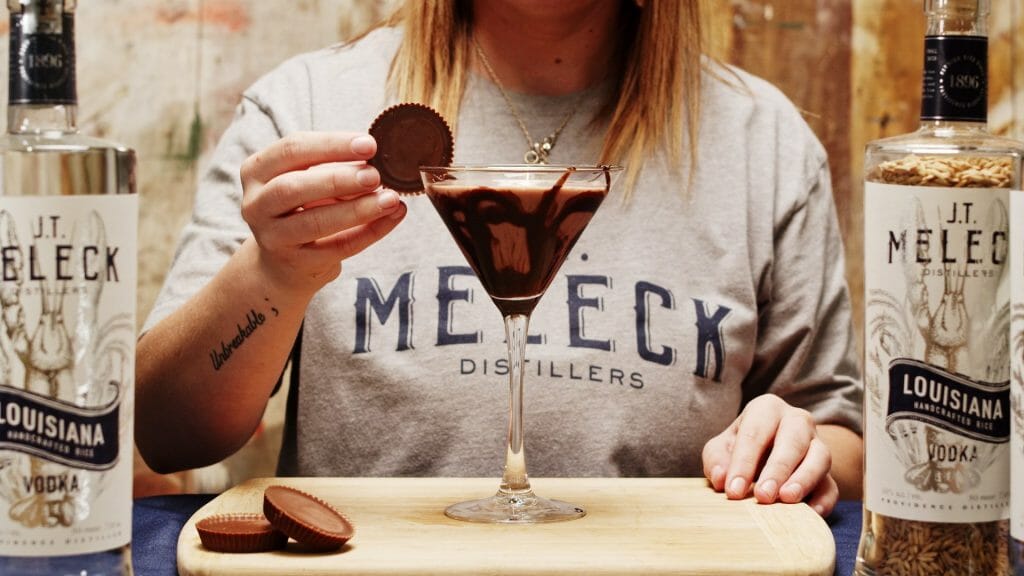 4 oz Reese's delight
2 oz J.T. Meleck Rice Vodka
Reese's for garnish
Chocolate sauce
Place vodka and creamer over ice in martini shaker. Shake.
Rim glass with chocolate sauce (optional but delicious). Strain and serve with a peanut butter cup for garnish.