J.T. Meleck Distillers is thrilled to announce the launch of their Louisiana Rice Whiskey. A nine year vision finally coming to fruition.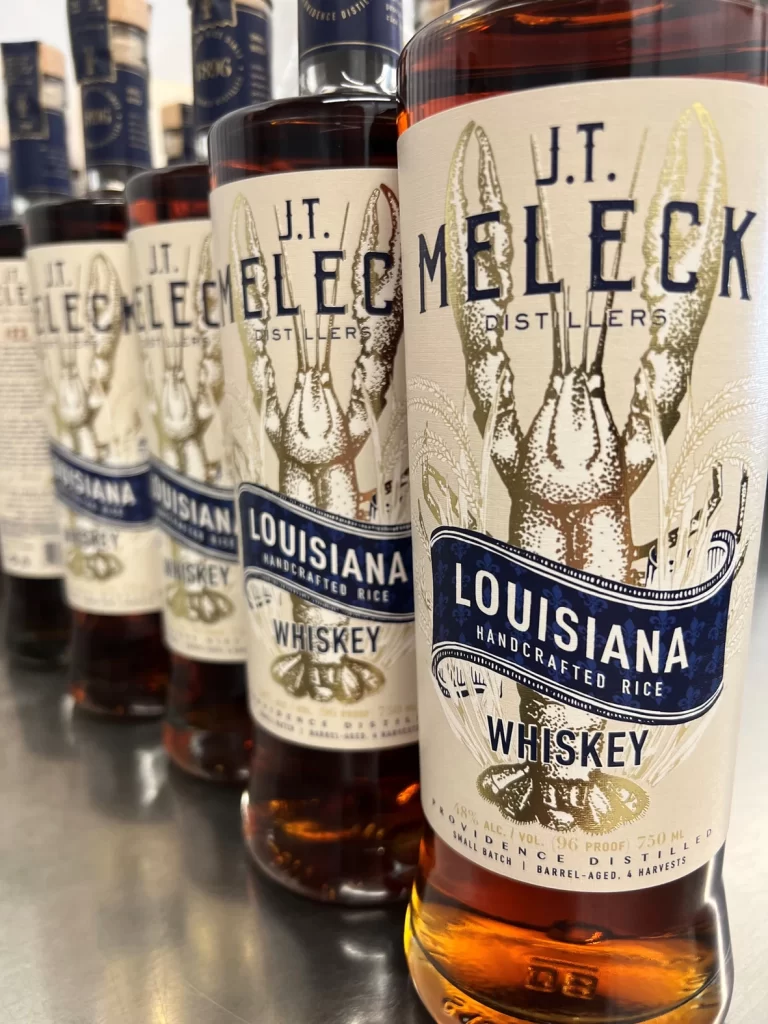 One might recall the excitement of last November, when the Founder's Edition was released to the market. This small-batch whiskey was aged in 30-gallon oak barrels for a little over four years. Actually, these barrels were of the first ever filled by Mike Fruge and his team, making that release a very powerful moment in the history of John Meleck.
What is coming to market in July and what was released last November are not the same products. The Founder's Edition was a little taste of history with a bit of smoky finish due to the small barrel relationship. This rice whiskey had been aging in 53-gallon oak barrels for 4 harvests, almost making five years, and is the Louisiana Rice Whiskey that J.T. Meleck Distillers will consistently be releasing to the market, growing in quantity a little more each year.
Some could argue, at least we have, that this whiskey is even better than the first release. It has been described as "an excellent spirit enjoyed neat, over ice, and in classic cocktails", and if you were a part of the whiskey presale, you know exactly what we're talking about. Mike's mentor even went as far as to say, "It has the same trademark flavor characteristics of the vodka, which I can only assume are derived from the grain, with the added complexity of vanillin from barrel maturation". We, at J.T. Meleck Distillers, are working to become the whiskey and vodka of choice not only in Louisiana but in the nation. This is a small, but historical moment in that journey.