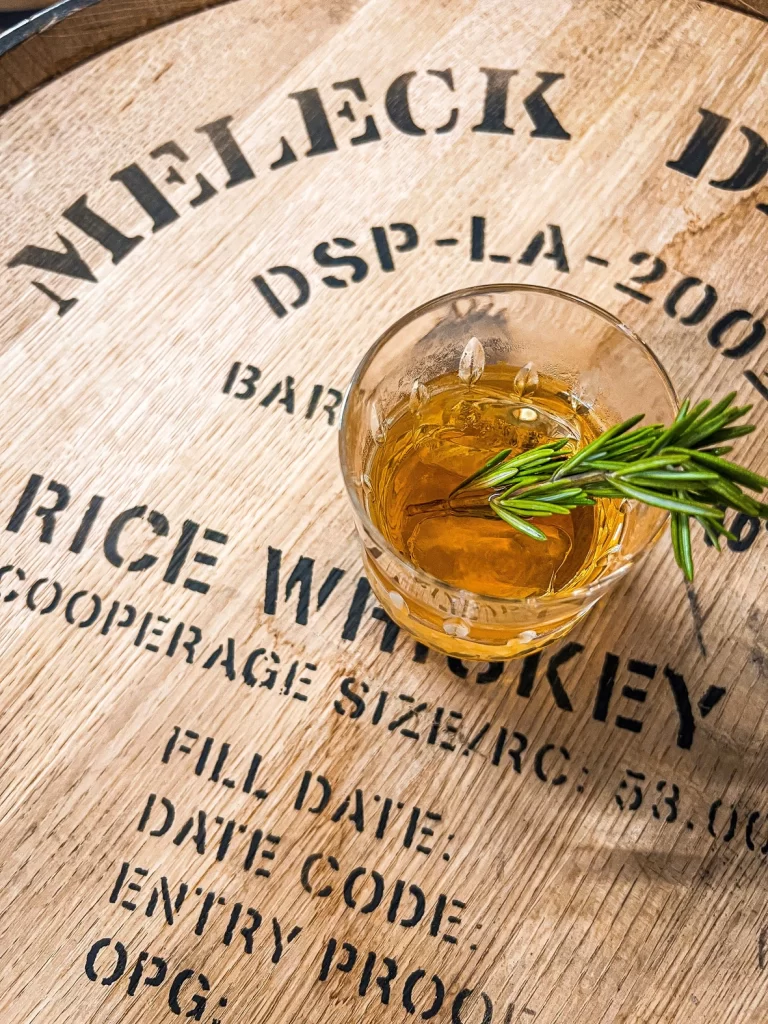 3 oz. J.T. Meleck Rice Whiskey
1 oz. Rosemary and Honey Simple Syrup
2 Dashes Aromatic Bitters
1 Rosemary Sprig
Orange Peel, Garnish, Optional
Add water, honey and sugar to a pot and bring to a boil. Once sugar dissolves, add rosemary sprigs and boil for an additional minute then lower to a simmer for 10 minutes.
Add whiskey, bitters, and rosemary & honey simple syrup into a cocktail glass and stir.
Add one large ice cube then garnish with an orange peel and rosemary sprig. Serve immediately.