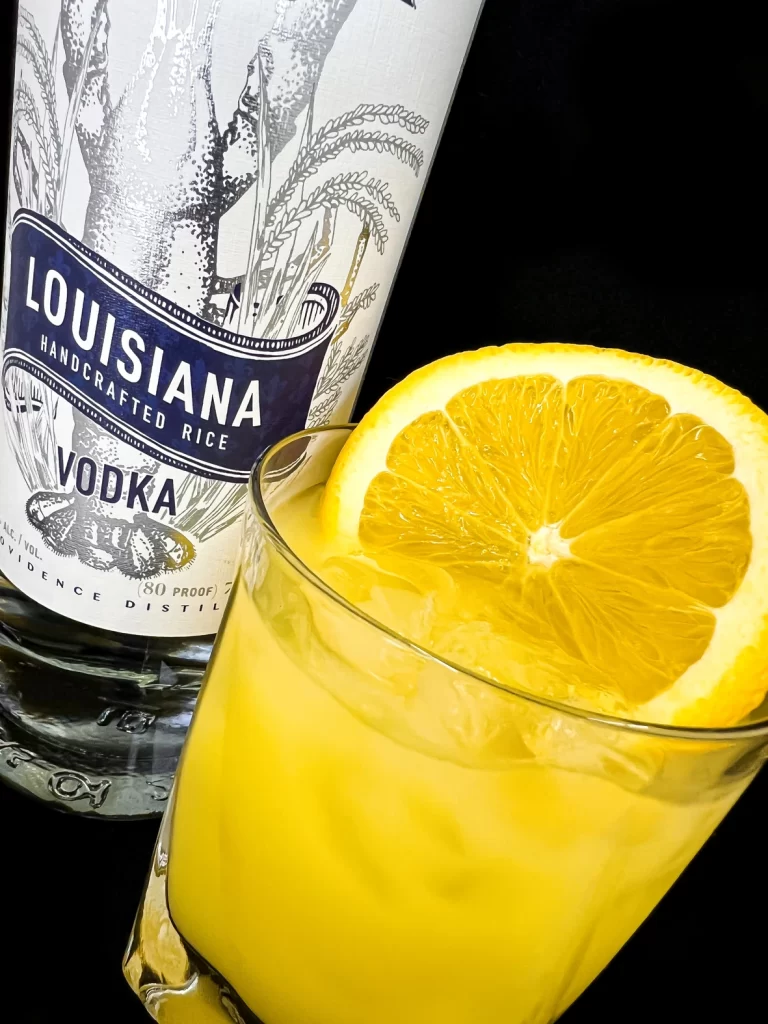 2 oz of J.T. Meleck vodka
4-6 oz of orange juice, depending on serving glass
1 teaspoon of clove simple syrup
1 cup of ice
Sliced orange, for garnish
Fill serving glass with orange juice, vodka, and clover simple syrup.
Stir mixture to combine.
Serve garnished with a slice of orange.
And of course, ENJOY! Cheers!