Since the heat doesn't want to quit, we've done a 'cool' spin on the classic vodka cranberry.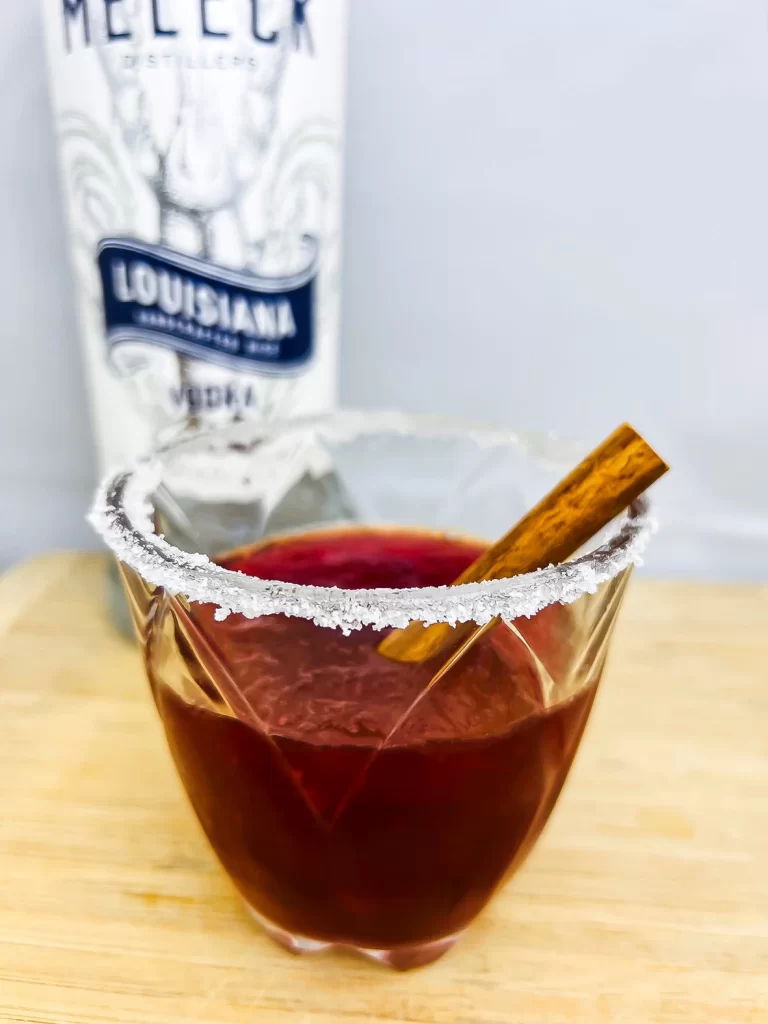 INGREDIENTS INCLUDE:
4 cups Spiced Cranberry Juice (recipe below)
2 cups J.T. Meleck vodka
½ cup orange juice
½ cup lime juice
Top with Lemon Lime Soda
SPICE CRANBERRY JUICE
Add cranberry juice, ginger, cinnamon sticks and nutmeg to a saucepan.
Simmer, on low, for approximately 45 minutes.
Allow to cool completely.
Strain into a mason jar
INSTRUCTIONS
Make the spiced cranberry juice per the directions above (best to make the day before)
In a large pitcher, add cranberry juice, vodka, orange and lime juice.
Mix well.
Pour into doubled up Ziplock bags or another freezer-safe container.
Freeze overnight or at least 4 hours.
Let thaw for 10 minutes before serving (depends on how slushy you want it).
Place about ½ cup of frozen vodka slush into a glass.
Top with lemon-lime soda.
Garnish with a cinnamon stick.
Cheers! and Enjoy!