Now that is a beauty!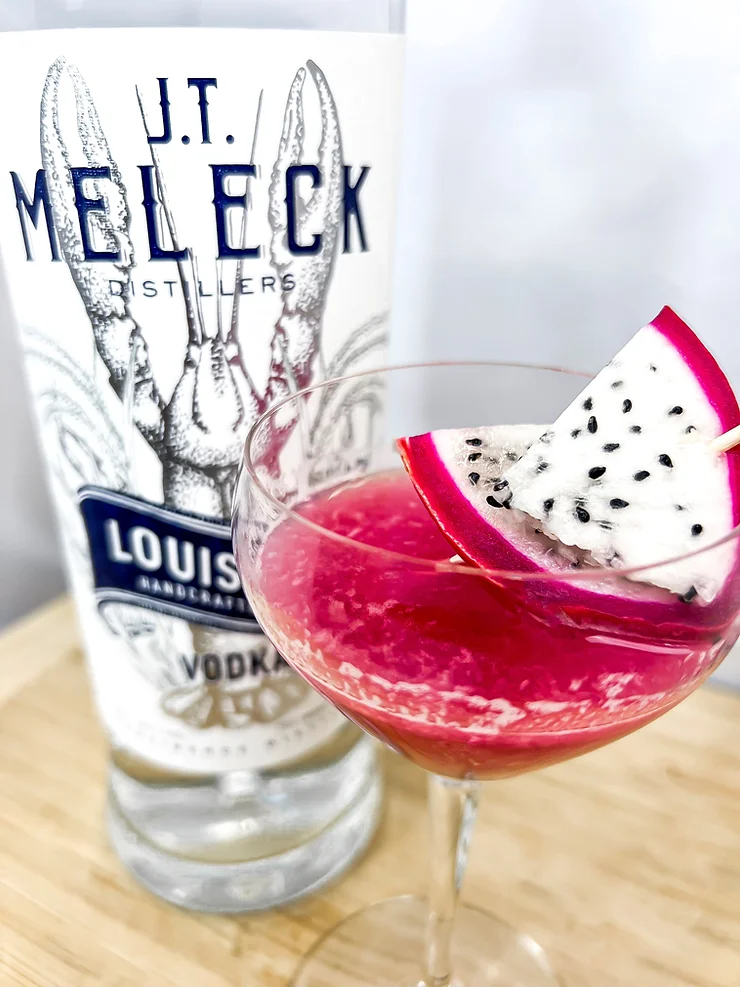 1 cup of fresh dragon fruit
2 limes
1 teaspoon of honey
1 blood orange
3 oz J.T. Meleck vodka
1 oz orange liqueur
Remove the thick peel from the dragon fruit.
Add the dragon fruit, blood orange pulp, and lime juice to a blender, and blend until smooth. Add honey and the liqueur, blend quickly and enjoy!