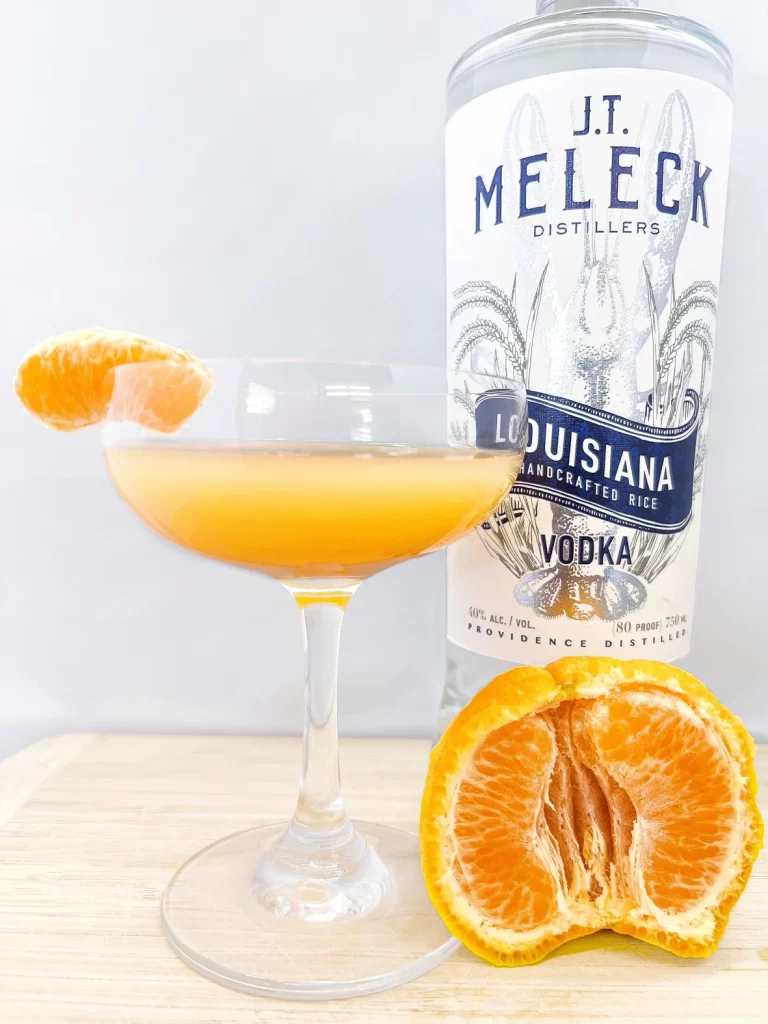 Juice 6 clementine's
Put aside 2 clementine's for serving
3 oz J.T. Meleck vodka
3 oz Cointreau
1 bottle prosecco, chilled
Mix the clementine juice, vodka and Cointreau in a jug, then chill for 1 hr.
Fill almost halfway with the chilled jug mixture, then open the bottle of fizz and top up the glasses (optional).