Here's the 411…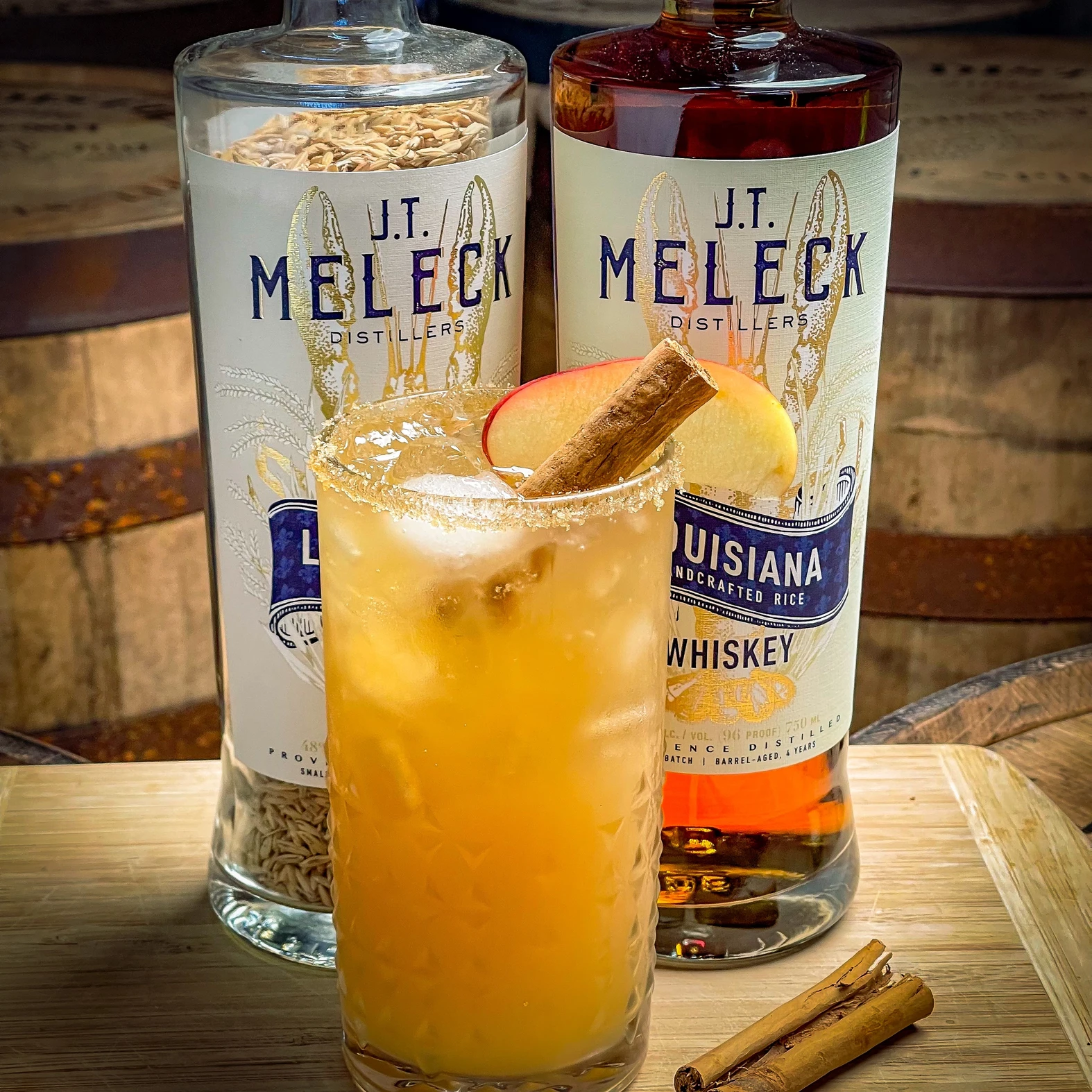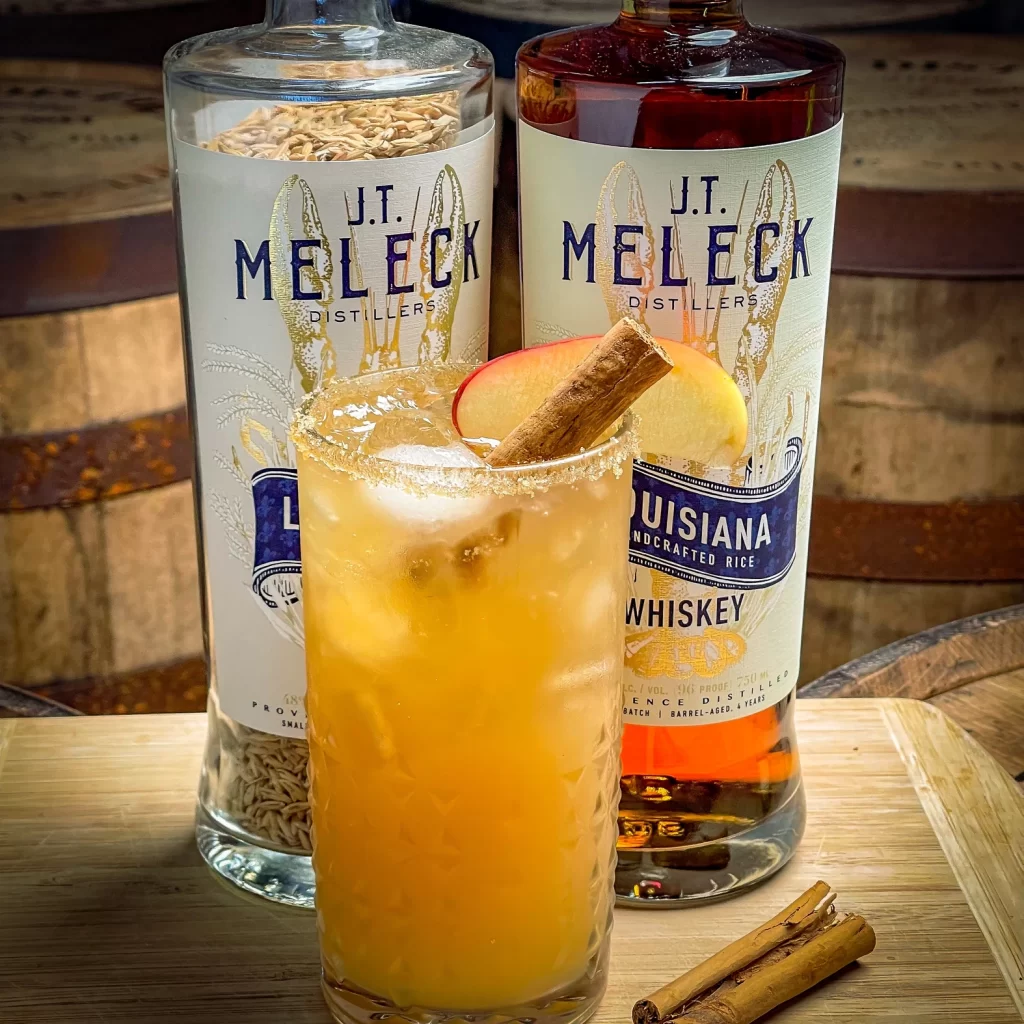 a. ½ lemon
b. 1 tablespoon brown sugar
c. 2 ice cubes
d. 1.5 oz J.T. Meleck whiskey
e. 8 fluid ounces (235 ml) apple cider
f. 1 cinnamon stick
g. 1 apple cut in slices
h. Rim the glass
Juice half a lemon. Carefully pour the juice onto a plate or in a small container. Add the sugar to another plate or container.
Gently dip the rim of a clean glass in lemon juice. Make circular motions to coat the rim evenly.
Add the ice cubes to a glass.. Pour the J.T. Meleck whiskey into the glass. Fill it with apple cider. Give it a stir with a spoon or a cinnamon stick. Serve with apple slices if desired.