A little extra work with the double strain, but totally worth it.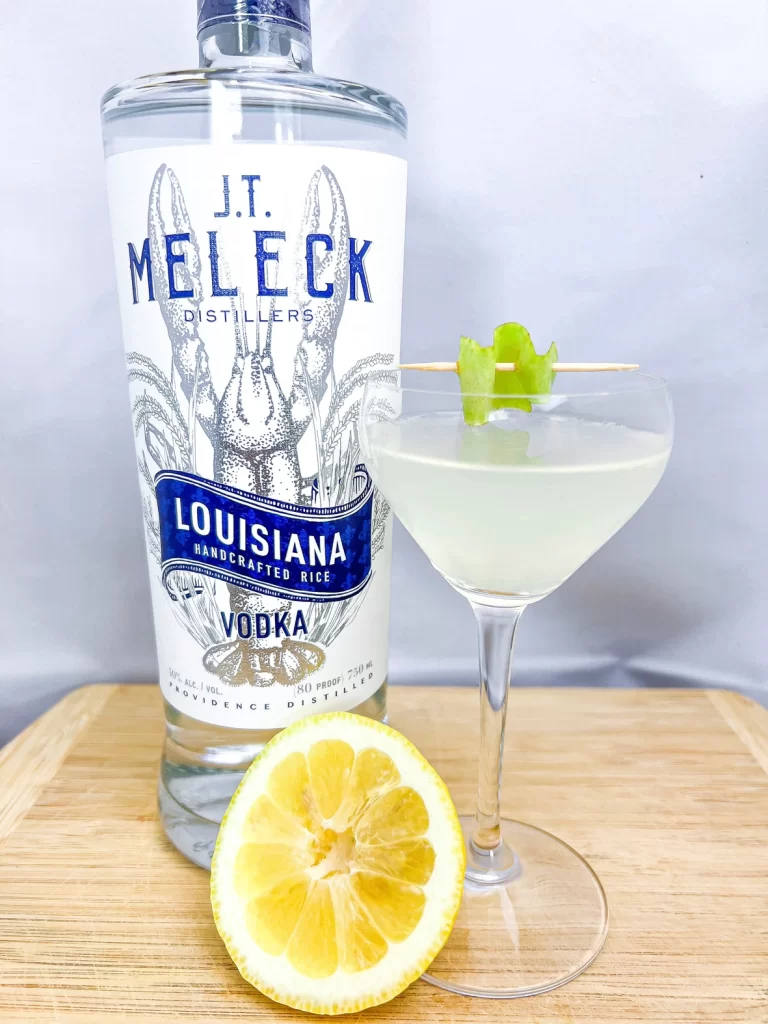 1-1/2 oz J.T. Meleck Vodka
1/2 oz St-Germain
3/4 oz lemon juice, freshly squeezed
3/4 oz simple syrup
1 barspoon fresh pear puree
Champagne
Garnish: 1 pear slice
Add the vodka, St-Germain, lemon juice, simple syrup and fresh pear puree to an ice-filled shaker and shake until chilled.
Double-strain into a coupe glass.
And as always, enjoy!