I can feel the holiday cheer with this one!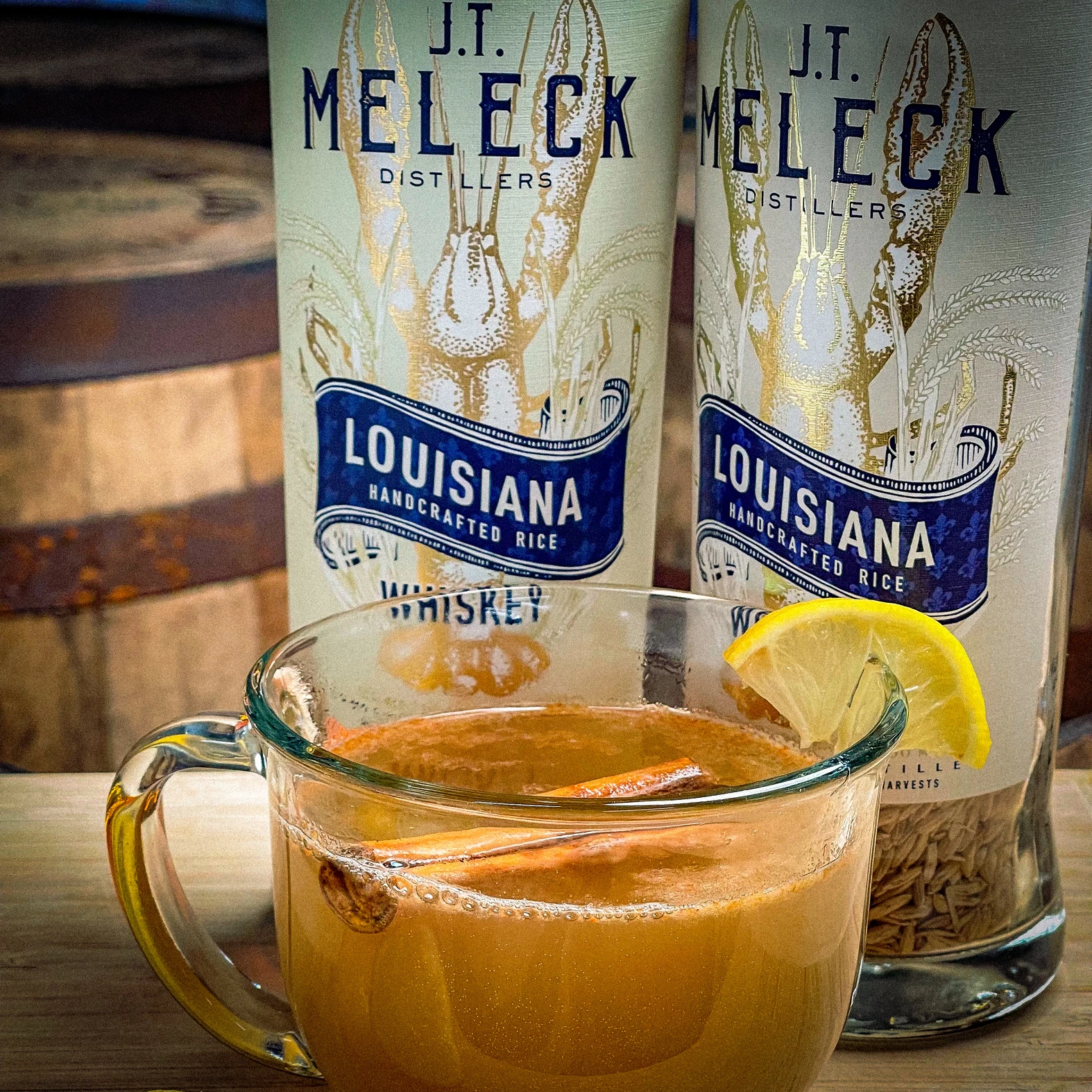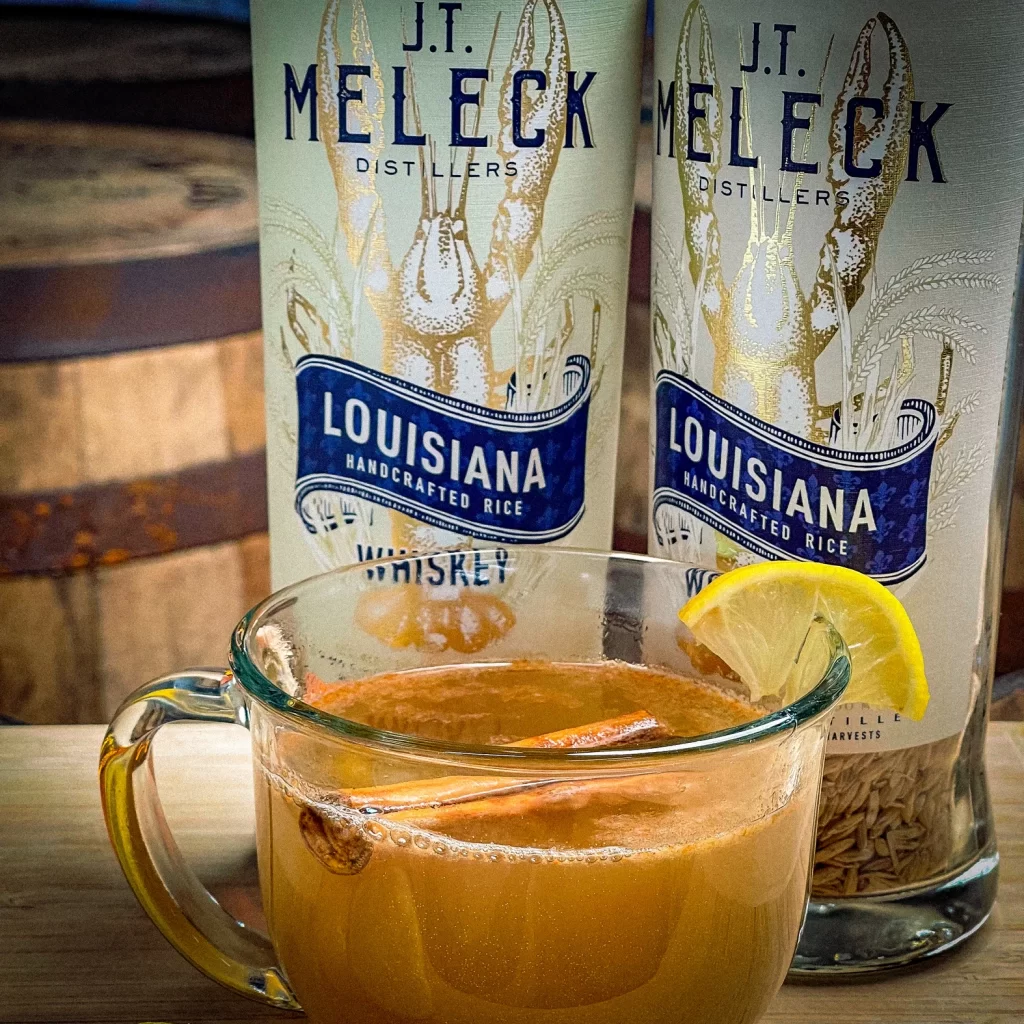 Ingredients include…
1 cup maple syrup
1 cup water
1 dried red chili pepper
1/2 tsp red pepper flake
2 whole cinnamon sticks
1/2 medium lemon (juiced)
3-4 Tbsp spiced maple simple syrup
2 oz J.T. Meleck rice whiskey
Lemon wedge + cinnamon stick (for garnish)
Add maple syrup, water, cinnamon sticks, chili, and red pepper flakes to a small saucepan and bring to a boil over high heat. Reduce heat to low and simmer for 5 minutes. Then remove from heat and let steep for 30 minutes – 1 hour (or longer). Strain and pour into a glass jar for serving
To make a single toddy, add the juice of half a lemon, 3-4 Tbsp Chili Cinnamon Maple Simple Syrup, 2 ounces J.T. Meleck whiskey, and hot water to top.
Garnish with another cinnamon stick and lemon slice or wedge and serve. The longer it steeps the stronger the cinnamon, lemon flavor becomes.
Repeat for more drinks or make a large batch to serve a crowd by simply multiplying ingredients by number of drinks you need.