Whiskey and coffee…absolutely sign me up!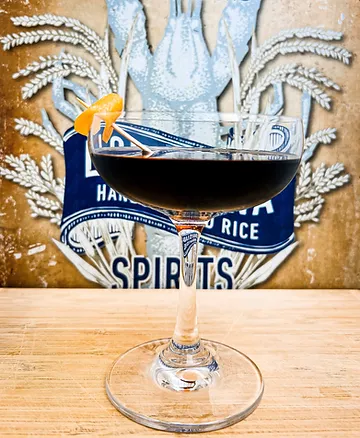 2 oz J.T. Meleck Rice Whiskey
1/2 oz coffee liqueur
2 dashes orange bitters
Garnish: flamed orange peel
Add the whiskey, coffee liqueur and orange bitters to a mixing glass filled with ice, and stir until well-chilled.
Strain into a chilled cocktail glass.
Flame an orange peel over the top of the drink to express its oils, then garnish with the peel.