It's not the holiday season without a peppermint flavored cocktail!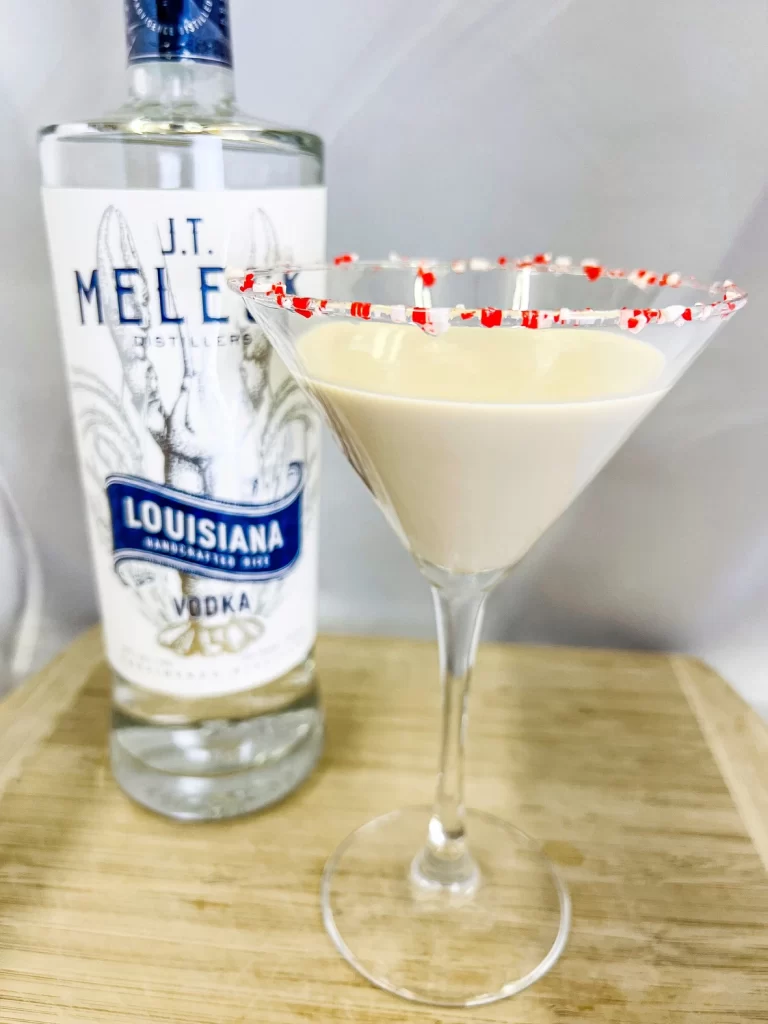 1 oz of J.T. Meleck vodka
1 oz peppermint schnapps
1-1/2 oz creme de cocoa
1-1/2 oz heavy cream
Peppermint candies and grenadine for garnish
Rim preparation: Crush the peppermint candies and place them in an even layer on a plate. On another plate, add a small pool of grenadine, or simply wet the rim of the glass with water using your finger (grenadine is easiest and works best). Run the rim of a martini glass in the grenadine first, rotating the glass so the rim is evenly coated. Then roll the rim in the crushed candies until evenly coated.
Place the peppermint schnapps, vodka, Creme de Cacao, and heavy cream in a cocktail shaker. Add a handful of ice and shake until cold. Strain the drink into the prepared martini glass.
Cheers!