In November of 2022, J.T. Meleck tested the reception of their single barrel cask strength whiskey at four retail locations: Nunu's Market in Youngsville, Champagnes of Lafayette, Hokus Pokus Lake Charles, and Cannata's in Houma. The response was more than we could have imagined with some picks selling out in hours and all being put on a one to two bottle allocation per customer. As more consumers discover a cask strength option, the demand and requests for single barrel picks are growing by the day, making it an obvious choice to continue the program indefinitely.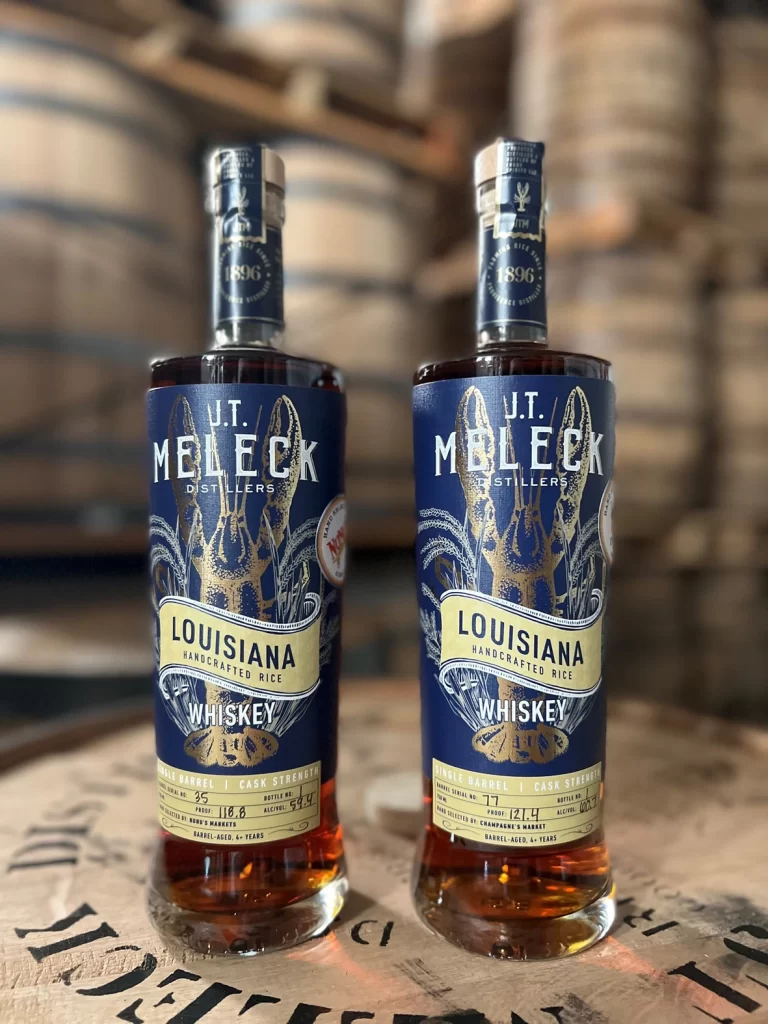 What is a Single Barrel Pick?
Every single spirit that leaves our farm has gone through our quality control process, meaning we have smelled, tasted and analyzed to make sure we are giving our fans a consistent spirit. When conducting this process for whiskey, there are some barrels that we like to say are "just not like the rest". It's special in some way, whether that be the nose or maybe the flavor profile, and it's important we share what stands out with our fans. A retailer will then taste four different barrel selections at cask strength, and decide which one is their favorite. That barrel will become their single barrel pick, hand-selected.

For those of you who have gotten their hands on some of the picks, you can probably telling immediately why that barrel was chosen. I suggest taking your time with these picks, they were picked for a reason, can you figure out what that reason is? Take in the nose, what does it smell like? Hold a bit on your pallet, how does it feel? It makes each barrel extremely special in it's own way. Not only can you find differences through sense, but each barrel will contain a different strength (proof) and yield (bottle count). Here's what I mean:
Nunu's Market: barrel #35, 118.8 proof, yielded 108 bottles
Champagnes Market: barrel #77, 121.4 proof, yielded 180 bottles
Hokus Pokus: barrel #58, 122.2 proof, yielded 188 bottles
Cannata's Market: barrel #42, 120 proof, yielded 218 bottles
The rice takes on its own path in each barrel, making each pick very different and very special. And let me tell you, doesn't taste like the proof…until you stand up that is.
Will there be any more in 2022?
Yes! For those living in or around the Baton Rouge and Mandeville area, Alexander's Market and Acquistapace will be dropping their pick next week, just in time for Christmas!
How do I find out where the picks are before they sell out?
The fastest way to find out details on the Single Barrel Program, and anything J.T. Meleck, is to opt-in to become a Meleck Member. By texting JTMELECK to 337-337-1061 you will be the first to find out about locations straight to your phone.