All you need is a seat by the fire!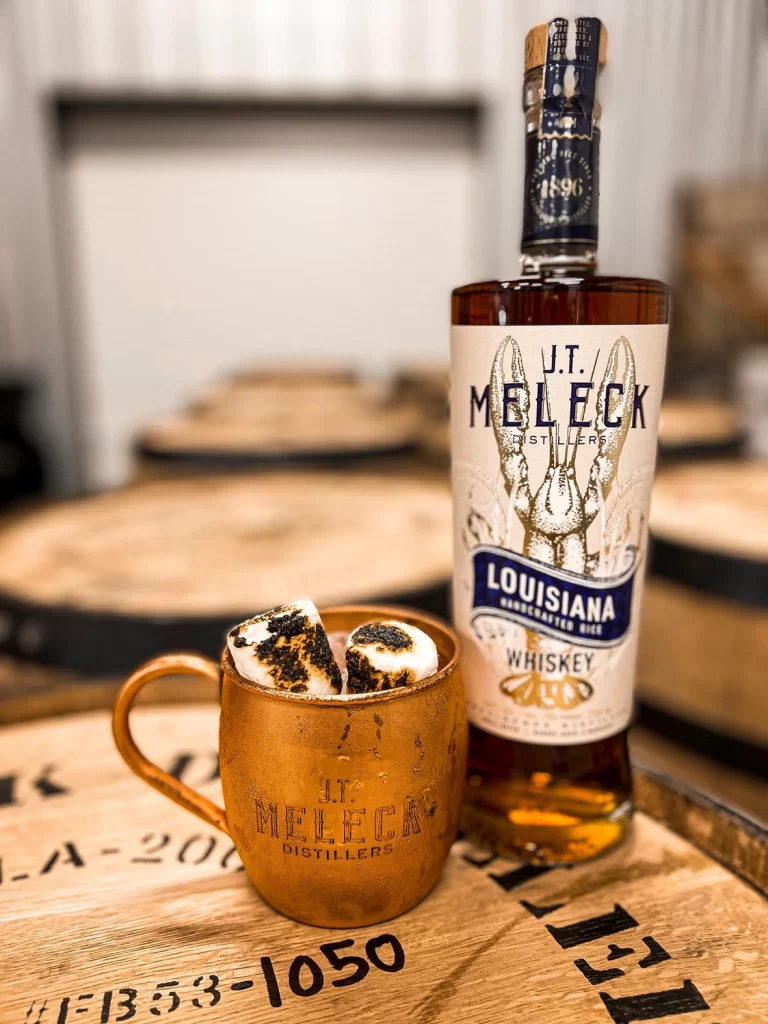 1 ½ oz. J.T. Meleck American rice whiskey
1 ½ oz. Marshmallow and Ginger Syrup (recipe follows)
Soda water
Lime wedges
1 marshmallow, for garnish
To make the cocktail, in a glass filled with ice, add the vodka and syrup.
Top with soda water and gently stir.
Squeeze in lime wedges to taste.
Stick your garnish marshmallow onto a long toothpick.
Light it on fire, blow it out, then stick the toothpick into the cocktail, marshmallow side out of the drink, to garnish.
Marshmallow and Ginger Syrup Ingredients
10 marshmallows
1 cup sugar
1 cup water
½ cup grated fresh ginger
Marshmallow and Ginger Syrup Directions
To make the syrup, toast the marshmallows over dying embers until they are dark brown and melted inside.
Put them into a heavy-bottomed pot and add the sugar and water.
Slowly bring to a boil, stirring frequently to dissolve the sugar and the marshmallows.
Once you reach a gentle boil, turn the heat down to a simmer and continue cooking and stirring until the marshmallows have dissolved.
Remove the syrup from the heat, stir in the ginger, and transfer to a heatproof container.
Cover and allow to cool overnight.
The next day, strain the syrup through a fine-mesh strainer lined with cheesecloth. The syrup will keep in a tightly sealed container in the fridge for at least 2 weeks.